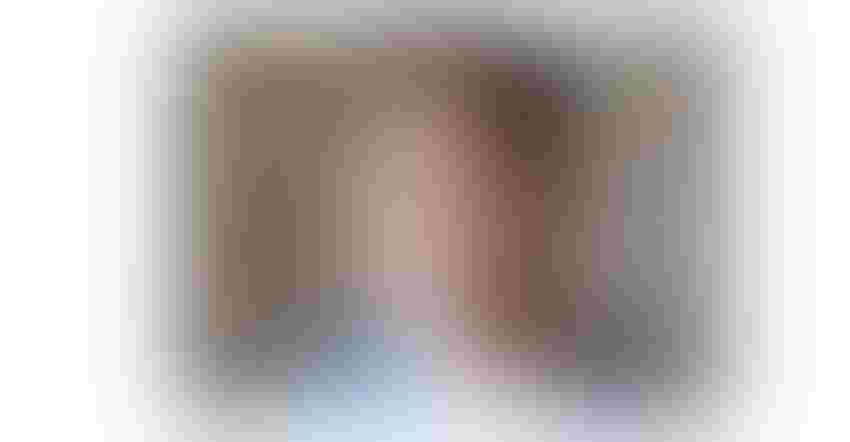 Thrive Market. Blue Apron. Organic Doritos. Turmeric-tinted Kraft Macaroni & Cheese. None of these existed five years ago. With technology rapidly disrupting long-held business practices and natural and organic marching toward mainstream, what will a health food store look like 50 years from now? Inspired by the auto industry designing concept cars, Mike Lee, founder of New York–based food innovation agency Studio Industries, launched the Future Market to give the world a sneak peek.
What exactly is the Future Market?
Mike Lee: It's a place where we can think 30, 40, 50 years out and concept products and experiences we think might exist in the future. What signals of change are happening today? Will those become the rule, not the exception? How will they play out over time, and what will we see in stores? It's an aggressive way of thinking about the future that we didn't see in food, so we created it.
Will brick-and-mortar grocers even exist in 50 years?
ML: Grocery is experiencing a similar pattern of disruption as the movie industry. Everyone thought Netflix would stop people from going to movies, yet theaters are still thriving because we like going out and experiencing movies with others. Online grocery ordering and home delivery may be popular, but consumers still crave physical shopping experiences. Thrive Market may be awesome, but what can you do with your physical footprint that Thrive can't do?
OK, so what can retailers do to ensure survival?
ML: The three E's—experience, education, exploration—are the battle cry for physical food stores and what will set them apart. Because everything can be delivered direct to consumers, stores have to up their game. How are you becoming a learning center? Think about an Apple Store, filled with workers to show you how to use Apple products and integrate them into your life. How can you recreate that in your store?
With natural and organic on the rise, will conventional disappear?
ML: Natural and organic will become the norm. Costco and Kroger are already becoming Whole Foods Market, which is why Whole Foods is struggling. When Kraft Macaroni & Cheese switches to natural ingredients without telling anyone, that's a clear sign natural is no longer fringe. Give this trend another 10 years, and we may still have some conventional, but the ratio will likely flip.
Fresh is all the rage now, so will the center aisle become extinct?
ML: It may shrink a bit, but I think there will always be a center aisle. Today, it's like an animal shedding its skin. For every single legacy product, you can walk the Natural Products Expo West show floor and see someone trying to disrupt it—and these small companies are getting more money and scale to do it. Will we stop using ketchup? Probably not. Will we stop using so much Heinz and start using more Sir Kensington's? Likely. We're just getting better versions of center-aisle products.
What can independents do right now to prepare for the future?
ML: Find new ways to build rapport with customers. Really listen and react to what they say. If you build these connections a little bit today—and then a little bit more the next day—you're on your way to not becoming a dinosaur smoking a cigarette.
Subscribe and receive the latest updates on trends, data, events and more.
Join 57,000+ members of the natural products community.
You May Also Like
---