Harvest Café builds strong following for healthy foodservice
Harvest Café builds strong following for healthy foodservice
Good Harvest Market relocated its store to a larger location, allowing it to expand its prepared foods offerings and seating for in-store dining.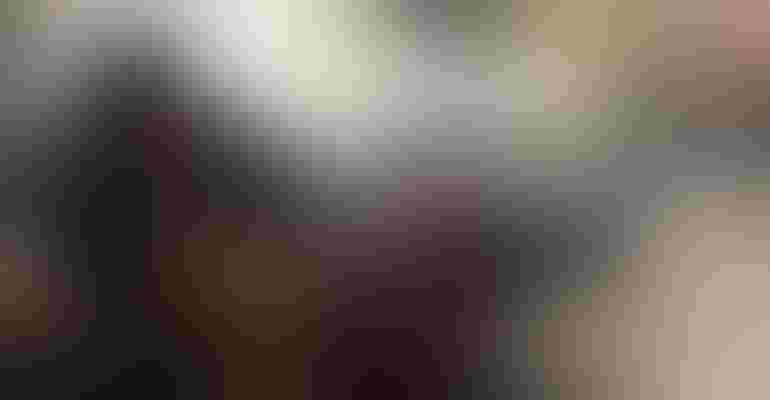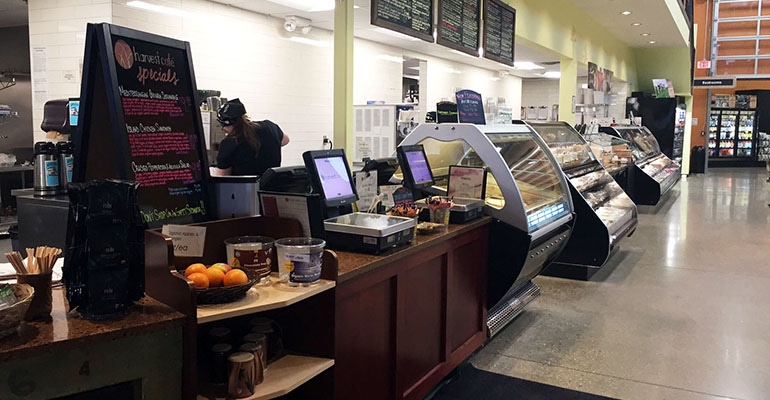 Harvest Café could be considered one of the top organic restaurants in Wisconsin—and it just happens to be inside a grocery store.
Pewaukee-based Good Harvest Market offers an extensive and diverse assortment of prepared foods, including made-to-order dishes from the Harvest Café, a hot bar, a salad bar and a new grab-and-go offering of fully prepared meals.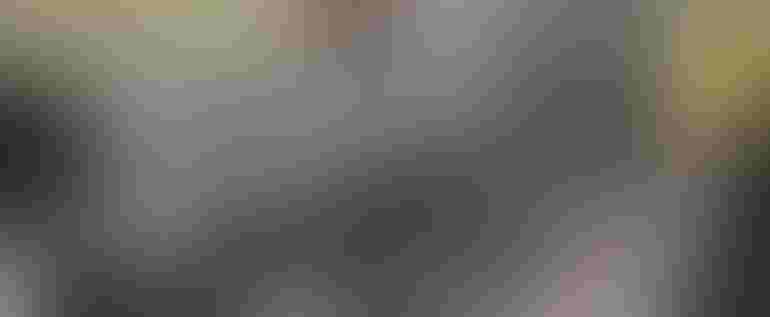 The offerings align with the retailer's strong health-and-wellness positioning, which includes all-organic produce and extensive organic selections in grocery. The retailer's mission is "to passionately serve and nourish [its] community with organic, local and sustainable products."
Joe Nolan, a co-owner of the store with three other partners, said operating the café has its challenges, but it has served to complement the store's other offerings well.
"I'm not sure you could ever say that a café in a grocery store is a moneymaker," he said. "We didn't build it with the idea that we were going to make money in that department, but it's a great way to get people into the store. I see it as an entrée into eating healthier, and certainly that's what it's been for our store."
While the retailer has long had a strong foodservice program, its relocation to a much larger, newly constructed space about 4-1/2 years ago allowed Good Harvest Market to greatly expand many of the offerings in the café and in other departments. The cafe added breakfast and dinner service, and increased seating capacity from about 30 to well over 100, spread throughout the two-level location, including on an outdoor patio.
Lunch remains the core sales driver at the café, generating about 70% of sales, despite efforts to attract dinner business with a variety of promotions, Nolan said.
The café primarily attracts local residents from the affluent area, but also draws some local workers who can enjoy the views from the store's dining areas overlooking the nature conservancy.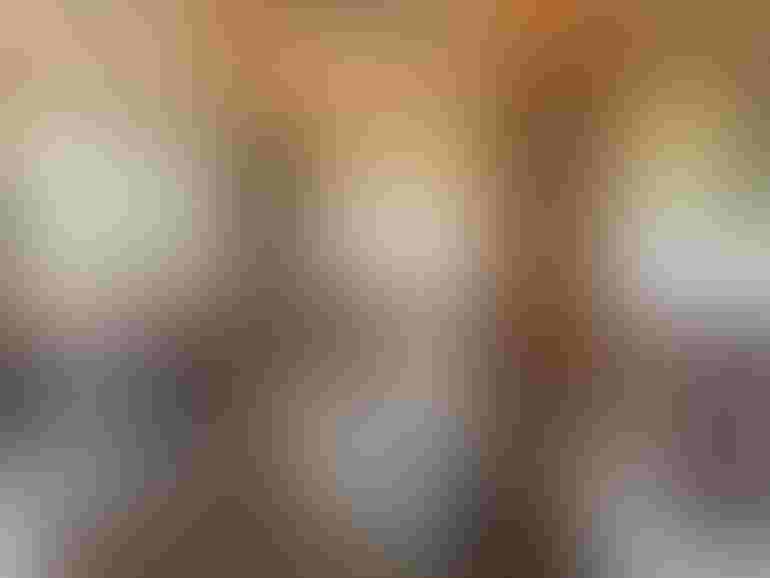 Nolan said that by operating the original, smaller retail location for 10 years, the company was able to hone its foodservice expertise to the point where the more expanded prepared-foods offering became feasible. Nolan himself had spent 25 years in the investment business before he and his partners opened the original location with no restaurant or grocery experience.
"I was never a grocer nor a restaurateur," he said. "So, both the store and the café really are built from a consumer standpoint. I guess we consider ourselves foodies who love to go into nice cafes and natural food stores."
The retailer strives to be as organic as possible in its foodservice offerings, although some ingredients—such as beef—are natural instead. The café menu includes a wide variety of gluten-free, soy-free, dairy-free, nut-free, vegetarian and vegan options.
Breakfast items in the café range beyond the basic sandwiches and wraps, and include griddlecakes, avocado toast and a Harvest Root Hash Bowl. For lunch and dinner, the menu includes options such as vegetarian, gluten-free Portobello Tacos and a vegan, gluten-free Garlic Ginger Stir Fry.
Menu ingredients change seasonally, and, as a single-store independent operator, the retailer can react quickly to consumer preferences by deleting or tweaking items that don't perform well, Nolan explained.
More

vegan options
A recent customer survey revealed that the retailer had an opportunity to add more vegan and vegetarian prepared foods, and the company responded with a larger assortment of these choices.
"We've always been probably more vegetarian-oriented than meat-oriented, but we've become even more so," said Nolan.
The retailer offers vegan and vegetarian options among its four soup selections each day, and also seeks to satisfy its vegan and vegetarian customers with its hot bar selections. In addition, the retailer promotes "specialty days" on the hot bar—gluten-free Wednesdays and build-your-own Taco Tuesdays—to satisfy customers seeking those options as well. Menus are posted daily on the retailer's website and Facebook page.
"We always try to make sure that everybody's taken care of," said Nolan.
New to the prepared food offerings is the retailer's good2go Meals for 2 offering, which includes one mix-and-match entrée and two side dishes for $18.99. Or, items can be purchased individually. Items vary from the meals in the café, and include such offerings as Veggie Lasagna, Flat Top Shrimp, Spaghetti Marinara, Lemon Carrot Rice and Creamy Mac & Cheese.
"We started about five months ago, and it has continued to grow and grow each and every month," said Nolan. "We continue to tweak what we offer there, and our chefs are constantly coming up with new ideas for side items. It's been successful—people just grab and go, and that's worked out quite well."
Among the challenges to operating a store with such an extensive foodservice program is finding and retaining staff—the same challenge faced by retailers and restaurant operators throughout the country.
"That's a struggle in all of our departments," said Nolan. "It's always a challenge, we still put our a good-quality product every day."
In the end, Nolan said the strong health focus on the prepared foods offering, and of the store in general, are key drivers of the retailer's success.
"We are one of the healthiest dining locations anywhere around," he said. "I think people just realize that, and they come back and back again."
Subscribe and receive the latest updates on trends, data, events and more.
Join 57,000+ members of the natural products community.
You May Also Like
---