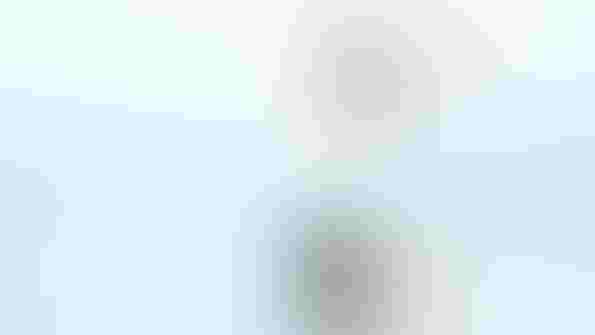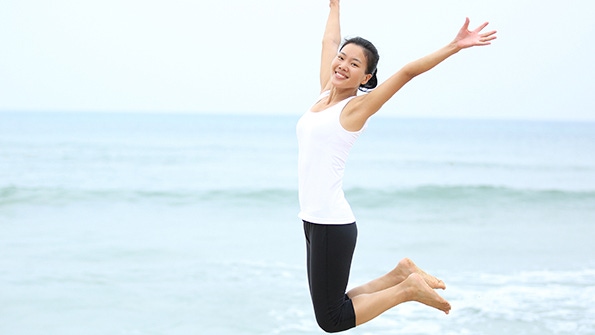 Type the word vitality into Amazon's search bar, and you'll get more than 100,000 product matches. This term is now gracing the labels of supplements, juicers, pet food, compression socks, toothbrushes and even some unlikely candidates like printer paper (yes, you read that right). But why? What is it about this buzzword that's bewitching shoppers across all categories but especially in the natural foods and supplements markets?
Vitality is versatile
In our industry, vitality isn't about resolving one affliction—it's about whole-body health. It's about not just feeling better, but feeling lively. Indeed, vitality is the antidote for health issues ranging from low energy to lackluster immunity and everything in between. "Vitality seems to be something everyone strives for," says Alissa Laitres, co-owner of One Earth Natural Food Store in Shapleigh, Maine. "It's a healthy mind, body and spirit—a thriving being."


Karen Greenway, co-owner of Get Healthy in Brooksville, Florida, agrees. "Vitality is about having energy every day to live life to the fullest in good health," she says, adding that her customers are trying to live cleanly, eat fresh foods and positively affect their own wellness in pursuit.

Although there's no one defining characteristic of vitality, it often goes hand in hand with energy, explains Phylis B. Canion, ND, holistic nutritionist and owner of Organic Emporium in Victoria and Cuero, Texas. That's because low energy is a symptom that's easily detected by shoppers, she says, and one that makes the true keys to lasting vitality—exercise, quality sleep, proper nutrition—feel impossibly daunting. On the flip side, energy begets healthy choices that lead to vitality.
"Vitality covers it all," Canion says. Although low energy is a common complaint among shoppers at both of her stores, "we don't necessarily want to give a supplement just for energy. We want to incorporate all aspects to make the entire body respond positively."

At The Natural Marketplace in Warrenton, Virginia, certified nutritional consultant and owner Shelly Ross is seeing high-caffeine products give way to natural energizers and better habits overall. "When people turn to a more natural lifestyle with whole foods, necessary supplements for today's world, movement and fresh air, vitality can be restored," she says.

In other words, if low energy is the symptom and vitality is the goal, retailers are wise to encourage shoppers to take one baby step at a time, such as adding supplements or exercise. Soon enough, little by little, shoppers will experience increased energy. And with more energy, they'll have the drive to continue making positive changes. The result? True vitality.
Vitality is timely
Eating right, incorporating exercise, supplementing with the right nutrients—this isn't exactly a groundbreaking new formula. Nonetheless, vitality is experiencing an undeniable surge in popularity. Why now?

Greenway believes it has to do with the recent recession, during which many consumers lost their jobs and their health insurance and started taking a more preventative approach to wellness in an effort to avoid costly doctors' visits. "I also think people are somewhat alienated from the medical model overall," she adds. "We hear a general disenchantment with the amount of time people get to spend with a doctors and with the abundance of prescriptions they are given as opposed to wellness coaching. Consumers feel doctors really only see symptoms rather than underlying causes, and they're realizing that some of these underlying causes may be put off by cleaner living and eating fresh."

Add to this the fact that folks are living longer than ever before and seeing their aging parents thrive—or not. The result is a redefinition of the golden years, one that, today, includes travel, leisure and good health. "When people get into retirement or older age, they've got a choice between the cruise ship and the nursing home," Greenway says. "More shoppers understand that a healthy lifestyle now will lead to an active senior lifestyle later."

On top of all that, the stressed-out, plugged-in work lives that spill into evenings and weekends these days are leading people to search for better balance. "The expectations of 'success' and the
pressures that come with it are pushing people beyond their ability to cope," Ross says. "Due to the decline of quality in our food, water and air, people are developing so many health problems. Drugs aren't working. The help we give them at health food stores works."
Vitality has got staying power
Trends come and go, but true vitality isn't exactly a trend. Rather, it's a timely concept that reflects a tried-and-true lifestyle. And it's not going anywhere. "It's not necessarily a new mindset," Greenway says. "There's just a new wave of consumers ascribing to it. Maybe they didn't come into the health food store five or six years ago, but they are now because this mindset is broadening and reaching more people."
Part of this is the convergence of women being health food stores' primary shoppers and also, increasingly, their families' breadwinners. They are choosing to spend their dollars on healthy products. "Today's women are professionals, athletes and parents who want better health for their kids," Greenway adds. "We will continue to see growth with that population."
Social media, Internet forums and other online communities are also contributing to an environment in which consumers are more vocal about their health issues—and triumphs—than ever before. They're sharing information with one another and with natural products retailers, Canion says. This gives retailers more opportunities for education on overall wellness, perpetuating your customers' already-piqued interest in vitality.
Although big-box stores will undoubtedly try to appeal to shoppers' search for vitality by appropriating the term every chance they get, they won't be able to deliver the knowledge necessary to help consumers with the myriad health issues under the vitality umbrella. "Vitality could be here to stay if we educate," Canion predicts. "When we get people thinking about it and talking about it, it spreads like wildfire."
Subscribe and receive the latest updates on trends, data, events and more.
Join 57,000+ members of the natural products community.
You May Also Like
---