How Ellwood Thompson's Local Market championed local (and small)
How Ellwood Thompson's Local Market championed local (and small)
Emphasizing locally produced foods may be more time consuming, but the benefits are many, says Rick Hood, including being able to convey to producers what kind of new products customers are looking for.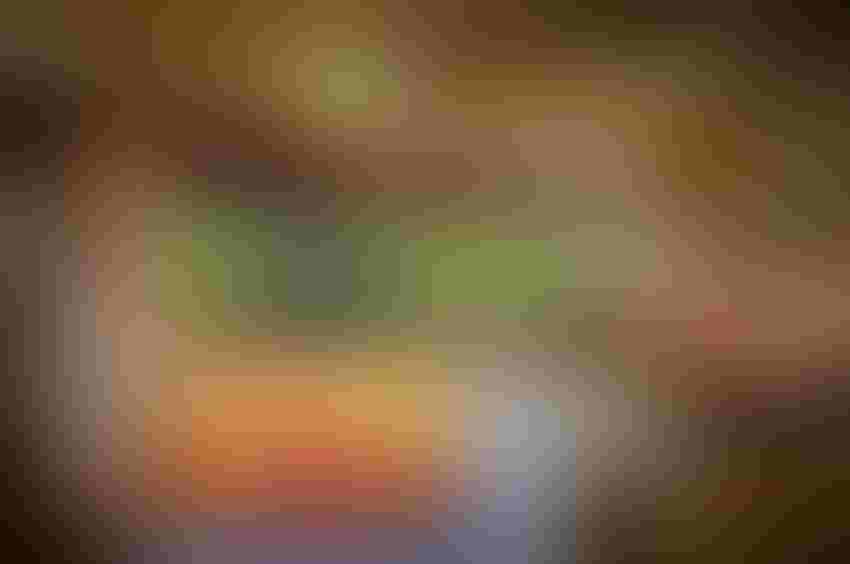 Two words get used a lot around Ellwood Thompson's Local Market: local and small. The popular Richmond, Virginia, outpost works hard to support small-scale area farmers and producers and promote their missions and products to shoppers. This deep-seeded commitment can be seen throughout the store and at its sister location, Dawson's Market, from the produce section to the bulk aisle to the newly expanded foodservice offerings. We caught up with founder Rick Hood to learn more about Ellwood Thompson's values and visions for the future.
NFM: How did Ellwood Thompson's begin?
Rick Hood: I was always interested in health and really enjoyed fitness. I met my future business partner, Eric Walters, in 1987, and he got me interested in learning more about food, health and wellness. He wanted to open a small store, and I was an architect but also had some properties, so in 1989, we opened the 3,000-square-foot City Market. In 1994, we moved to a larger location and changed our name to Ellwood Thompson's. Because of my architecture and construction background, we were able to expand eight different times.
NFM: You tweaked your name one more time too, right?
RH: About 10 years ago, we took natural out of our name and became Ellwood Thompson's Local Market. We liked the word natural in the beginning, but the longer we were in business, the more we realized how hugely important community was to us. We really valued our relationships with vendors and became more connected to our farmers. We were one of the early stores in the country to change its name to local and get more locally focused.
NFM: What drives your commitment to local producers?
RH: When we go out to farms and learn more about their goals, we often find that their mission and ours are the same: promoting small farm economies instead of large, industrialized operations. We feel that small farms produce much healthier food and raise healthier animals. That's why, along with local, small is also a big word in our lexicon. I like small. Our customers are looking for small. We do sell products from large corporations, but we value small and local businesses with whom we can develop relationships.
NFM: Is it challenging working with a lot of local vendors versus fewer large ones?
RH: It's more time consuming. Many are not as sophisticated as larger operators in terms of paperwork and packaging. So we have to really work with them—but that is our reason for being: to support the community and our local farmers and producers. But also, we can convey to them what kinds of products customers are looking for. We meet with local vendors weekly about developing products and working on ingredients. In many cases, they are developing our private-label offerings, which is very important for us.
NFM: How do you promote these producers and values to shoppers?
RH: We have a good-better-best rating system for our local offerings. "Best" means local and organic. We have a handful of local organic growers and really emphasize those, but a lot of local farmers grow almost beyond organic and just are not certified. If we go to a farm and feel confident that their food is grown in an organic-like way, we'll sell their products. We also have a number of farms that are Certified Naturally Grown. That's a good label that isn't yet recognized by a majority of customers, so we educate around it.
NFM: What do you offer in terms of foodservice?
RH: We have a very large deli, prepared foods department, our own bakery, a very successful coffee and juice bar, and four different freestanding bars: salad, vegan, hot and raw. We're in the process of doubling our juice bar, adding a beer and wine bar, and offering more made-to-order breakfast and dinner foods. It'll be like Chipotle with multiple pans of healthy ingredients with which you can make bowls. We're renovating our community room so it can also be used for dining. We'll install big glass garage doors that can be opened or closed.
NFM: What else sets you apart from your competition?
RH: The market is maturing, and there's more and more competition, but we've reacted by becoming more and more local and community oriented. We've got an old building, but with my architecture background, we've created a great space, and people love the experience of being here. Also, our employees are called stewards. The definition of steward is one who cares for resources, especially community and environmental resources. That's a definite fit for our staff, and it's something different that sets us apart.
Hood's tips for offering awesome foodservice
Shake up offerings. Along with promoting small and local producers throughout Ellwood Thompson's, Hood emphasizes the importance of maintaining a vibrant, ever-changing foodservice to surprise and delight shoppers. "Make sure to offer a variety of dishes," he says. "You can really keep customers coming back with interesting new food offerings."
Staff sufficiently. You don't want to disappoint hungry shoppers who have very little time to spare. "Be sure to staff appropriately so you can always deliver consistency," Hood says. "Try to have full shelves of grab-and-go items to complement your service deli case."
Put the right person in charge. "You need to go beyond having a foodservice leader who is creative and talented at developing great food offerings," Hood says. "This leader also needs to be skilled at managing labor, margins, shrink, etc., and be excellent at managing staff."
Subscribe and receive the latest updates on trends, data, events and more.
Join 57,000+ members of the natural products community.
You May Also Like
---