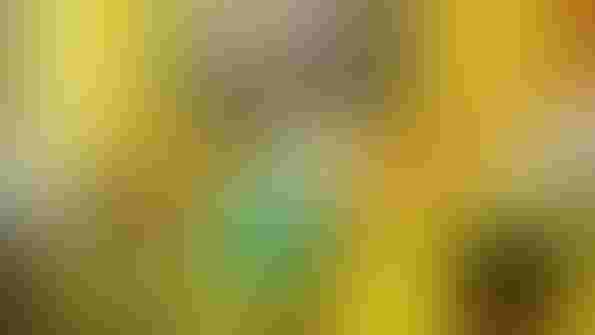 Millennials are no longer the boomerang generation, those now-grown-up kids who never left home. Now they are independent and empowered—and quickly becoming the bonanza generation.
According to Accenture, there are approximately 80 million millennials—those born roughly between the early 1980s and the early 2000s—in the U.S., now exceeding the number of baby boomers. Millennials spend roughly $600 billion a year, and their spending power is expected to hit $1.4 trillion by 2020, representing nearly a third of all U.S. retail sales.
It makes sense, then, that natural products retailers and manufacturers are actively working to meet the needs of millennial shoppers. "These consumers are forming their shopping preferences and creating brand affinities and allegiances now, at the beginning of adulthood," says Emma Froelich-Shea, chief digital officer at Hain Celestial Group, which is actively courting millennials as a major growth segment.
But how, exactly, should natural products retailers meet the needs of millennial shoppers—especially when these consumers' desires seem contradictory?
On one hand, millennials want reasonable prices and on-the-go convenience, while on the other hand, they desire healthy, high-quality options from socially conscious companies. And although this generation is far more tech savvy than its predecessors, these young consumers also value one-on-one human connections.
So how can you turn your store into a millennial-friendly destination? For starters, follow these tips.
Cater to on-the-go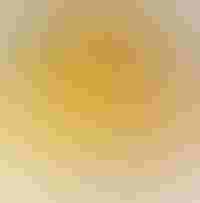 The Hartman Group, a major consumer research firm, has been studying millennial shopping habits for five years. One of the most important takeaways of this research: "For them, time is money—quicker is important," says Davey McHenry, the company's senior director of client engagement.
Thanks to their demanding schedules, millennials opt for ready-made, on-the-go foods, rather than embarking on lengthy shopping excursions and cooking complicated recipes in their kitchens. This doesn't just pertain to meals, however; millennials prefer shopping for all of their needs to be quick and easy. It's why David Karr, chief brand cebador for Guayaki, says his company's line of canned yerba mate is geared toward millennials. "If you look at millennials, they are drinking [from] cans," he says. "Budget and convenience is number one for them, so that speaks well to a canned product. You have to meet them where they want to be met."
But it's not enough for retailers to simply stock convenience items like canned drinks, Karr says. These items have to be accessible and ready to be consumed, which means they must be stocked in refrigerated displays near the front of the store. "They would rather go to a 7-Eleven and pay more to get a cold Red Bull than drink a warm Guayaki," Karr explains.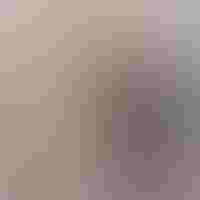 Beyond busy work schedules, there are other reasons why millennials are avoiding meals that require lots of bulky ingredients and lengthy prep times. As Froelich-Shea points out, a large number of millennials are having children out of wedlock. Plus, many in this age group are choosing to rent rather than buy a home. This means that these single, working parents don't have time to make complicated meals—and even if they did, they don't have the pantry space in their apartments to store all the needed ingredients. "You have to think about your pack sizes," Froelich-Shea says. "These people are more likely to be feeding kids on the go. So how does that trigger product innovation ideas?"
Making room in your store for more freshly prepared and to-go options might mean sacrificing some of your product selection in other departments—but that's OK, says McHenry. Millennials are adept at weaving a variety of retail locations into their shopping routines, so it's best to specialize in what you do well, rather than try to offer the sheer variety of a one-stop shopping experience. "When you have a good store experience, where you not only meet their budget and time requirements but also offer higher-order options, you can really appeal to millennials," McHenry says. "But you are not going to be their one-stop destination."
Embrace next-gen technology
It should go without saying that millennials are active tech users. But the key insights for retailers lie in how millennials are using smartphones and social media, and how these developments are transforming their shopping experiences.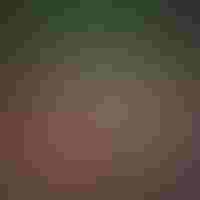 For starters, thanks to the endless supply of data at their fingertips, millennials are hungry for information. "It is said that millennials are the most educated generation in history, and they define themselves first by their knowledge and education," Froelich-Shea says. "They expect to be able to get all the information about brands and products whenever and wherever they see fit." This means you should maximize the information on your in-store displays, but also on your website. Online, opt for detailed, bulleted copy and lots of photos with fast loading times, perfect for smartphones, Froelich-Shea advises. Hain Celestial, for example, is redesigning its product pages on Amazon to feature multiple images of the products' ingredient and nutrition labels, plus detailed information on product certifications, safety warnings and cooking directions.
Web-savvy millennials also present a marketing opportunity, Froelich-Shea says. "Millennials are using their smartphones and social media to document everything, from their shopping experience to their well-organized kitchen pantry," she explains. "The brands these millennials choose to populate their feeds with can become testimonials."
How do you elevate millennials' experiences to be worthy of tweets and Facebook posts? Allow them to be cocreators of those experiences, McHenry suggests. "They want to connect with companies and retailers who share their values and mindset, and want to help shape the store experience to best meet their needs," she says. In other words, retailers should be thinking about interactive activities such as cooking classes, in-store demos and customer feedback questionnaires. Such endeavors will not only foster stronger connections with millennial shoppers, but they might also lead to free marketing on social media.
Hire millennials
How do you market to millennials with a limited advertising budget? Simple: You hire millennials, says KeriAn Dodson, store operations officer at Rebecca's Natural Food in Charlottesville, Va., home to the University of Virginia, where 27.8 is the median age.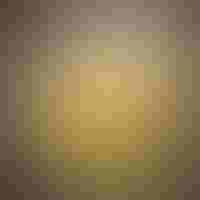 The younger staff members at Rebecca's double as a social media team, Dodson says. Not only are they active Facebook, Twitter and Pinterest users, promoting their employer to their friends and followers, but they're also adept at creating online videos, ranging from clips detailing how to make almond milk from scratch to video presentations showcasing locally made skin care products.
Rebecca's millennial employees also function as brand ambassadors in the community, helping to give the store a young, fun vibe. "We don't have the financial resources of the larger chain stores in town, so sponsorships of a lot of community events is not how we're going to be able to make our impact," Dodson says. Instead, employees volunteer as much as they can at local events like music festivals and Mud Warrior, a charitable adventure race that's geared toward millennials.
Hiring millennials offers another benefit: "By bringing in strong team members from the younger generation, we get fresh eyes and input, energy and fun," Dodson says. "We laugh a lot at work, and I think that naturally translates to a happy shopping experience for our customers, millennial or not."
Foster human connections
Over the past few years, Michele Briggs, owner of Nature's Pantry in State College, Pennsylvania, home of Penn State University, started doing business in ways that, on the surface, seemed destined to turn off millennials. She cut the store's advertising budget and put a major website overhaul on hold. She stopped trying to compete with e-retailers in product variety, paring down the number of brands on her shelves. And instead of working to expand her business as she'd always planned, Briggs has instead focused her attention on the operations and atmosphere of her current store.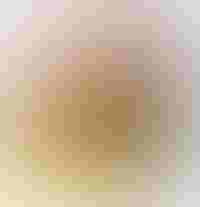 "I spent the first 15 years in business thinking I wanted to be Whole Foods," she says. "But then I realized that I just wanted to have Nature's Pantry and serve the community. I asked, 'Do we want make this bigger and start charging more, or do we want to take care of our customers, the community and ourselves?'"
Then a funny thing happened: Despite the counterintuitive changes, Briggs' business grew anyway—including among millennials. Briggs thinks the growth came because, in a world where consumers have endless options, Nature's Pantry's renewed emphasis on what made it successful to begin with—a three-generation, family-run store where employees know shoppers by name—has helped it stand out from the pack, online and off. Word of mouth about the store's approach has proven to be excellent marketing, and Nature's Pantry's focused selection of curated, high-quality products has proven attractive to those who are overwhelmed by the unlimited variety they can find at big-box stores and online. And yes, Nature's Pantry could do more with social media—but instead, the store is focused on the social interactions that occur in the aisles. "It's hard to keep people's attention in the online world," Briggs says. "But when they are in here, we have their attention."
Briggs thinks younger people in State College are particularly drawn to the store's warm and welcoming vibe because many are college students living away from home for the first time. But she also thinks that millennials everywhere are looking for this sort of human connection in their shopping experiences—something that natural retailers are uniquely suited to provide. "When people say 'millennial,' they think of the stereotypical face glued to a smartphone," Briggs says. "But I think my biggest millennial demographic are people who want a connection. I love my smartphone as much as the next person, but at the end of the day, you are always going to want that personal connection."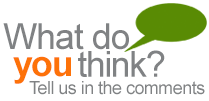 How does your business build community with Millennials?
Subscribe and receive the latest updates on trends, data, events and more.
Join 57,000+ members of the natural products community.
You May Also Like
---