KeHE launches new supplier program, DIVERSEtrade
KeHE launches new supplier program, DIVERSEtrade
Following the success of the B-Corporation distributor's CAREtrade program, KeHE is at it again, supporting business as a force for good with its new supplier DIVERSEtrade program.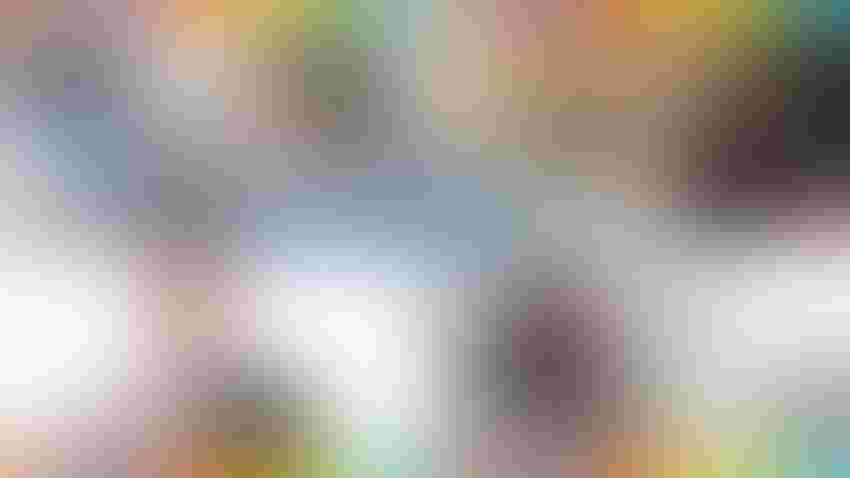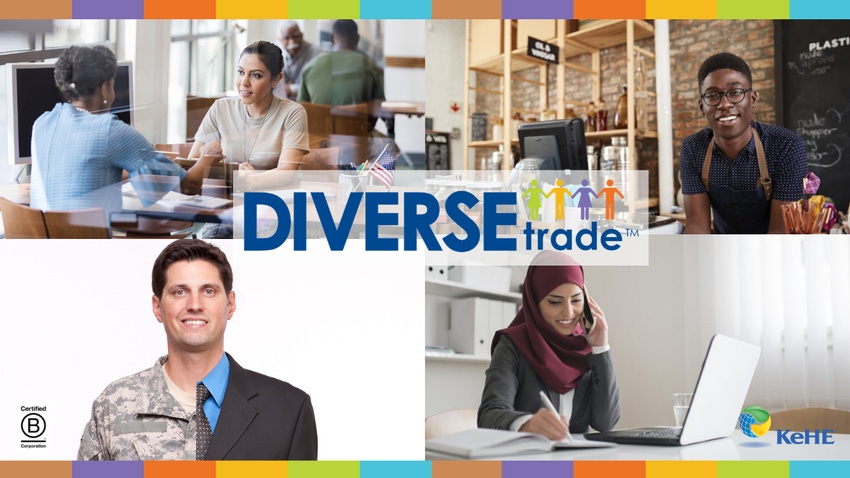 Natural, organic and specialty distributor KeHE has long been known for its steadfast efforts to do the right thing. It helps that this B-Corporation is employee owned, with more than 5,000 employees weighing in on what it means to use business as a force for good. To encourage and support others to follow suit, the distributor launched its CAREtrade program in 2017, which identifies and promotes brands that advance a higher purpose and align with KeHE's mission to use business as a force for good not just commercial success. With CAREtrade suppliers having experienced 11% total U.S. growth together, it's no surprise the company is at it again with the recent launch of DIVERSEtrade, which celebrates the diversity of the people behind the products the distributor carries.
Designed to help identify and support diversity within the food marketplace the purpose of the new program is to source woman, minority-owned, LGBT certified and veteran-owned suppliers. The program aims to help these suppliers navigate the marketplace by removing barriers and increasing opportunities for their success.
"The industry looks to KeHE as a leader in both product trends and how to use business as a force for good," says Laura McCord, Executive Director of Sustainability & Corporate Responsibility, KeHE. "Our B Corp certification furthers that responsibility and we are measured on it every three years via a recertification process. In addition to highlighting our CAREtrade partners who use their business to make a difference, our DIVERSEtrade suppliers shine a new light on the beauty of the unique perspectives shaping the food community." 
To participate in the program, a company must have a current Women's Business Enterprise Natural Council (WBENC), National Minority Supplier Development Council (NMSDC), National LGBT Chamber of Commerce (NLCC), or U.S. Veteran Owned Business documentation on file with KeHE. More than 130 suppliers were accepted into the inaugural 2019 class.
To dig a little deeper into the program Natural Foods Merchandiser (NFM) caught up with Katie Paul, Vice President of Category Management & Growth Solutions at KeHE to learn more about the program.
NFM: How big is this program as a percentage of the overall number of companies KeHE works with?
Katie Paul: DIVERSEtrade's inaugural class includes 133 KeHE suppliers that are women, minority, veteran or LGBT-owned businesses—as far as percentage, it's not high in comparison to our entire supplier portfolio. However, this small, targeted group of suppliers allows retailers to easily navigate these new partners and quickly make an impact in their stores.
Are these new or existing companies that are taking part in the program?
KP: Companies involved in the program are both, new and existing suppliers. Thirty-three suppliers within the program are receiving financial assistance because they meet certain qualifications, such as working with KeHE less than two years. All other brands will receive education, mentoring and support and exposure from KeHE throughout the year to share the company's story and drive growth. In addition to that, we are constantly looking for new suppliers to be part of the program and encouraging our existing suppliers to remain certified.
What does a brand need to do to engage or be accepted into this program? Is being a member of the organizations you listed the key criteria or is there a baseline prerequisite?
KP: To participate in the program, a company must have a current Women's Business Enterprise Natural Council, National Minority Supplier Development Council, LGBT, or Veteran Owned certification on file with KeHE. The third-party verification, much like Non-GMO or Fair Trade, level sets all suppliers.
Do the organizations you listed require membership and fees? Will that limit growth of this program?
KP: Although the certifying organizations require a small fee, KeHE provides both financial and industry support to empower the company to excel within the marketplace. We believe that highlighting the impact certifications like this can have on a company will encourage more suppliers to pursue certification that have been thinking about it.
How will KeHE promote this with retailers?
KP: KeHE has created tools to make these brands easier to identify within our assortment. For some time now, retailers have been asking about the stories behind the products we carry, so this initiative helps us share that information with them in an easy-to-navigate listing. We've also created point of sale material and promotional programs to make it easy for retail partners to support the DIVERSEtrade brands in store. Similar to CAREtrade, we'll feature these brands on our Summer & Holiday Show floors in communications to share their story with our sales force and customers. We also specifically encourage our sales team to learn about the suppliers involved in the program, through webinar trainings and newsletters.
What is the ultimate goal in growing this program? 
KP: The goal is to help suppliers successfully navigate distribution by removing barriers and increasing opportunities for success. Annually, KeHE will induct new suppliers that meet the program's criteria, which will lead to growth.
Subscribe and receive the latest updates on trends, data, events and more.
Join 57,000+ members of the natural products community.
You May Also Like
---