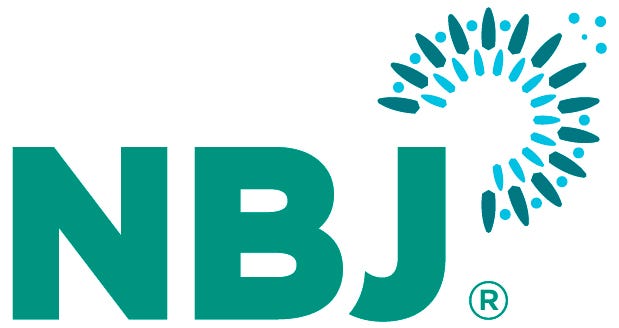 Launching in the omnichannel age: a discussion between brandholder and retailer
Launching in the omnichannel age: a discussion between brandholder and retailer
Walter and Chris Robb have different viewpoints when it comes to entering the CPG world. The former Whole Foods co-CEO brings the retailer perspective, while son Chris covers launching brands.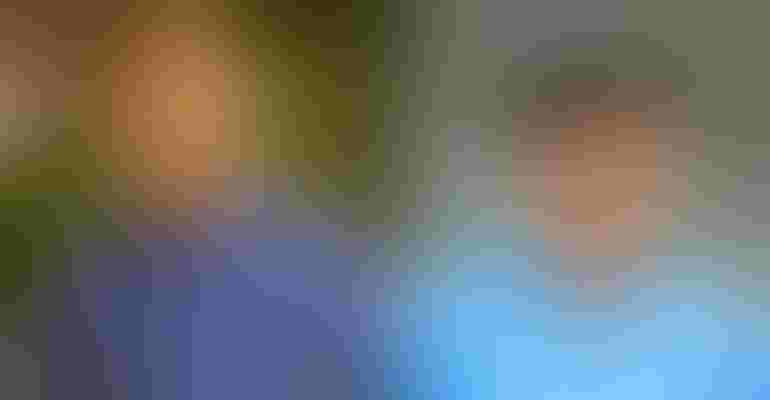 Walter Robb climbed the ranks of Whole Foods Market higher than any individual in the company's history, becoming co-CEO with founder John Mackey from 2010 through 2016. His son Chris has founded multiple ventures (including New Barn almond milks, with brother Ted), and most recently Summermade, a ready-to-drink shrub beverage. At Natural Products Expo West 2018, father and son—retailer and brand—chatted with us, sharing two perspectives on the changing retail marketplace.
What is changing about the relationship between brands and retail?
Walter Robb: Let's start with the fact that the equation of growing a market requires both the retailer and the brand, right? You must have the products and a place to sell them. We know that where you're selling them is changing. There's now so many more places to sell a product than just a physical store, and that change is only going to accelerate. So, I think what's changed is that brands have so many more places to go.
You're seeing companies build first on the digital channel and then go to physical. You never had that before. A customer can have a direct relationship with them on social and can get the brand without ever going to a physical store. Whether it's delivery, whether it's a subscription program of some sort—there's lots of options. So, it's a much more multidimensional ecosystem.
But the bottom line is, and we discovered this at Whole Foods, is when we went too far in the direction of private label, people squawked and screamed because they want the brands. They want to connect to those products that have a story, that have a purpose, and they support that. And that will, I think, stand the test of time, that great brands are going to be things that make the world a better place. The retailer's job is to help facilitate that or bring them to the world and share in the excitement of that story.
Let's hear from the brand side. As an emerging brand, how is it today compared to a few years ago, and where do you see things going?
Chris Robb: I think the independents play a critical role in the regional saturation of a market when you're a brand. And it's a lot tougher business to get, because with Whole Foods, in Northern California for example or in Southern California, you're 40, 50 stores, that if you can pull that off, that's meaningful volume when you're just getting started as a brand. To go and get 40 or 50 independents in that same region, it's going to take you a lot more time to go and make those authentic connections with every buyer the way that you should do. And I'm not saying that it's impossible to sell into Whole Foods now, but it certainly is a lot tougher as they move toward optimizing categories. I think brands have to be ready to hustle that much harder to demonstrate the pull-through that will get people excited enough to bring you in.
I would add that you can only, as a founder, be in one place at one time, and your product's going to be in multiple stores. So, how does your product show up in those stores every single time it's delivered? Who's managing your merchandising? Who's creating facings for you? Who is honoring that relationship that you committed to when you entered into an agreement with the buyer? Who's managing your promo schedule? How are you following that up with things like social media and drawing attention to the stores or sending people through those retailers' doors to buy your product? There's a lot of things that you need to think through beyond just getting it on the shelf.
The whole conversation when you're building a brand is, how do you get off the shelf? How do you get people excited about your product? So, getting on is one simple part of it, and I think a lot of people focus on that too much.
WR: You see the brands sometimes have unrealistic expectations. Obviously if you're Procter & Gamble and you're going to spend $30 million to launch a new product, that's one way to do it, but most people don't have those sorts of resources. I would say the mistake they make is they try to extend too far that they can't support it. It's great to get it on the shelf, but the retailer's looking for a brand that's going to support that, either through demos or in person or on social networks or some way—so, stretching and making sure they're extending their support as far as they're extending their brand reach. The two line up, if you will, so that the retailer needs a brand that's going to stand behind their brand, support their brand, give them the help they need to get it to move.
As a refrigerated RTD, do you feel like your options are a little more limited than if you were a bar or a cereal?
CR: One-hundred percent. It's that much more challenging when you're talking about a cold supply chain because it's that much more expensive and difficult to bring it to the market. At the same time, I think it's an opportunity because not everybody can do it. So, we look at it as it's a great challenge. We also believe that having a refrigerated product is part of what adds to the quality of our product, and that makes our product taste stand out. And when they see it in the refrigerator, it's a different value proposition than if they saw something in the middle of the store. Also, it's a higher velocity part of the store. So I think it's harder work to get there, but if it works, it pays off.
WR: Let's be clear—the food world is moving to the perimeter. The center of the physical store is going to continue to get hollowed out as things are set up on automatic replenishment or shipped to home. The brands of the future are those that are moving to the perimeter and offering a fresh proposition. That's where Chris's comments about the nature of the distribution are really important as people think about their future.
Do you think competition from online grocery shopping is affecting mass more than or less than it's affecting the natural channel?
WR: I think you've got to step back and say the whole food system and food world is being completely reshaped as we sit here. It's completely reshaped, and all the players are being reshaped as result because there's now ways to go to market that didn't exist five years ago. So, we have dollars being spread in lots of new directions. We didn't have food delivery, we didn't have meals in a kit, we didn't have any of that stuff. And now it's the way that food shows up. So, market dollars have been distributed which is why mainstream grocers are not growing, because some of that growth has been siphoned off into these new channels that have been created.
You're seeing companies that are literally just building this all from scratch online, and they don't actually have to go to a physical store. So, the answer to the question is that we're about 4 or 5 percent online shopping, plus or minus, in grocery in the United States. We're going to be at 10 or 11 percent, which is where Europe is. That's going to happen in the next five to seven years. It's not going to happen tomorrow, but it's going to continue to happen incrementally. And you've got to also look at the delivery component of that, too, which didn't exist before, which is now bursting out. Everybody's being hit because these dollars are being redistributed. The question is, whatever role you're playing in the food ecosystem, can you add those capabilities to your offer for the customer so you can participate in that? If you can, you'll get the growth. If you can't, the growth will go somewhere else.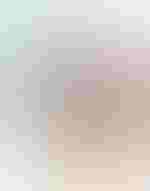 This article, originally published in NBJ's Retail Issue, represents themes and data explored in the NBJ Sales Channel Report, available now. 
Subscribe and receive the latest updates on trends, data, events and more.
Join 57,000+ members of the natural products community.
You May Also Like
---