Life after lockdown: 5 tips for retailers on planning ahead
Life after lockdown: 5 tips for retailers on planning ahead
Retailers need to ask themselves how they meet the needs of shoppers who have a new outlook on food, work and daily life, says SPINS' senior VP of retail.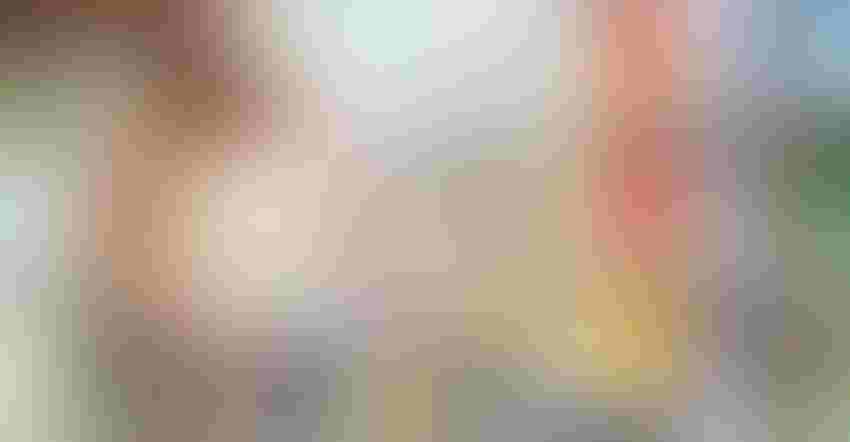 wsfurlan/iStock/Getty Images Plus
We are at an exciting and somewhat perplexing moment: we're all tiptoeing back into so-called normal life after an abnormal year. We're all eager to look ahead, but we can't escape the changes that are already popping up, whether that's more flexible work-from-home policies or lingering concerns about health and wellness.
How are retailers supposed to plan ahead with one foot in the past and one in the uncertain future? To find out, we dug through a year's worth of data from the SPINS Natural Enhanced Channel and Conventional Multioutlet Channel (powered by IRi), beginning with the start of restrictions last spring and ending 52 weeks later.
Here are five lessons we learned that retailers should factor into their strategy:
1. Online shopping is permanent.
 Curbside pickup, mobile apps and e-commerce purchases helped shoppers overcome their concerns about in-store shopping while allowing them to get the groceries they needed (and keep you busier than ever). Now that shoppers have experienced that convenience — not to mention that many reluctant customers will be slow to return to pre-lockdown behavior — they will expect to continue seeing these going forward. For a busy parent who needs to go from the office to pick up a kid at school and then get home to make dinner, an online order with curbside pickup is a timesaver.
2. Shoppers trust natural products.
Although we heard a lot about everyone baking bread and worrying about weight gain, shoppers didn't abandon their love of good-for-you products. Natural products became kitchen staples for many shoppers—perhaps because health was the biggest priority for everyone. In April 2020, natural products had a 19.2% increase year-over-year in dollar sales, according to IRI All Outlet Panel Data (enhanced with SPINS attribution). It jumped to 27.2% in May. Even after the early-lockdown stockpile, natural products continued to outperform conventional items. By January, natural products remained up 15.7% compared to conventional products' 13.5% rise.
3. Regional and independent grocers are in demand.
Shoppers understandably consolidated shopping trips to minimize their time indoors with other people, so there was a risk that smaller outlets could get left behind. We found that the connection between shoppers and regional and independent grocers didn't falter throughout lockdown. Perhaps the need to stay on top of health trends and find comfort in stores that have always met their needs buoyed this loyalty. Compared to other SPINS channels, we saw Regional and Independent Grocery exhibit the most growth over the last 52 weeks. Total sales in regional and indie are up by 16.6%, Natural Enhanced is up 10.6%, and Conventional Multi Outlet is up 9.4%.
4. Sustainability isn't a trend.
Today, sustainability comes up in conversations about animal welfare, product packaging and agricultural production. Even with plenty of other priorities to focus on, shoppers chose products that positioned themselves as sustainable. Products with positive animal welfare positioning grew 21.9%, grass-fed products rose 15.3% and Fair Trade items increased 13.7%. Manufacturers are eager to put the spotlight on how they care about the environment, their workers, and animals, and the race to win the hearts of shoppers is only going to heat up.
5. On-the-go will return.
At the start of lockdown, panic buying had shoppers gathering anything they could fit in their baskets. In the months after, however, they had fewer places to go and less need for grab-and-go snacks and RTD beverages. That is going to change. Even if office workers don't return to five-day in-person schedules, plenty of activities will be resuming, and daily life will get more hectic. Just as online shopping brings convenience, so do these on-the-go items that are sure to make a comeback.
How retailers should react to post-lockdown shoppers
It's difficult to put the last year in perspective. As a global event, the pandemic was hopefully an experience we never repeat. As an influence, it shifted our way of life—temporarily in some ways and permanently in others. Even as it begins to fade, its effects will be felt for a long time. In most instances, COVID caused shoppers to accelerate habits that were already forming. How can you stay ahead?
Update and reprioritize category reviews based on today's market performance

Review key distribution voids, especially since supply chain issues caused several problems over the last year

Evaluate promotional efforts as restaurants compete to earn back diners who got used to at-home meals

Measure and course-correct your strategies regularly so you can retain and grow your market share
Retailers need to ask themselves how they meet the needs of shoppers who have a new outlook on food, work and daily life instead of trying to recreate the pre-2020 playbook. It might feel a bit uncertain right now, but this is a chance to strengthen your relationship with shoppers and establish yourself as the retailer who knows what consumers are looking for in their new routines.
Dawn Valandingham is senior vice president of retail at SPINS, a leader in data and retailer solutions for the natural products industry. She leads the SPINS Retail strategy, which includes innovative tactics around recruitment and retention of retail partners. Valandingham is also responsible for adding strategic partners that strengthen the SPINS ecosystem and reinforce its commitment to expanding and supporting the natural products industry.

This piece originally appeared on Supermarket News, a New Hope Network sister website. Visit the site for more grocery trends and insights.
Subscribe and receive the latest updates on trends, data, events and more.
Join 57,000+ members of the natural products community.
You May Also Like
---