March madness: A tornado, a pandemic and a new store
March madness: A tornado, a pandemic and a new store
John Dyke, founder of Nashville-based Turnip Truck Natural Market, has done the seemingly impossible, overcoming both the threat of COVID-19 and a devastating tornado to successfully open a new store in late March.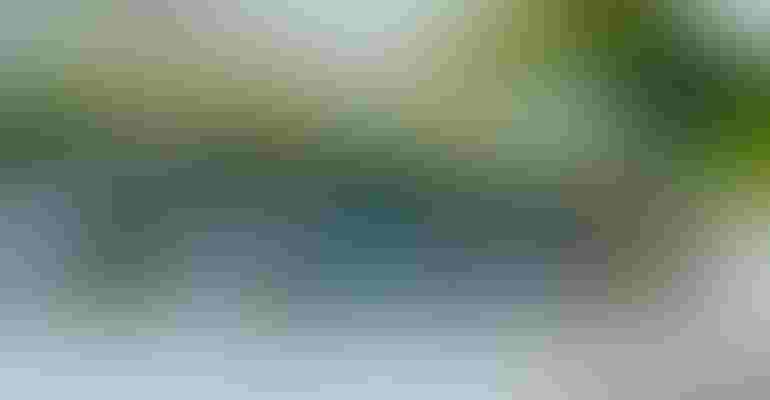 Turnip Truck Natural Market
Independent natural products retailers had a pretty wild March. The month kicked off with Natural Products Expo West's postponement thanks to the mounting coronavirus threat, mere days before the event was set to start. Next, the nation devolved into widespread panic as the pandemic reared its ugly head and shoppers swarmed grocery stores to stock up on staples.
Before long state governments were issuing stay-at-home orders and instructing nonessential businesses to close. Although most food retailers have remained open, they're operating in a whole new world of cleared-out shelves, papered-over bulk bins and masked shoppers spread 6 feet apart.
Turnip Truck Natural Market in Nashville, Tennessee, has experienced every bit of the pandemic-related turmoil—plus a whole lot more. Just after midnight on March 3, an unexpected EF4 tornado ripped through Middle Tennessee, claiming 24 lives, injuring dozens and causing an estimated $2 billion in damage.
Fortunately, Turnip Truck's East Nashville location at 701 Woodland St. suffered mainly just roof damage and loss of power. But as founder John Dyke surveyed the neighborhood surrounding his store, he saw buildings demolished and debris strewn in every direction.
Dyke quickly tracked down a generator to power that store, but yet another, even greater challenge lay ahead: a third Turnip Truck location was scheduled to open March 14, and the tornado had leveled the warehouse holding all of the new store's equipment. While this would've been a devastating setback no matter when it happened, the fact that it occurred during the early stages of the pandemic when Nashvillians were scrambling to gather groceries made it all the more harrowing.
Dyke could've easily delayed the opening until the virus threat had abated and the tornado recovery was further along. But he was determined to serve his community and keep his commitment to his new hires. Dyke rallied his team together, and over the next few weeks they worked tirelessly to get the new Charlotte Avenue store open by Friday, March 27. 
Now that he's had a moment to reflect, Dyke took the time to tell his story in full. Below he discusses running three stores amid the COVID-19 chaos and shares what he's learned during this twisted version of March madness.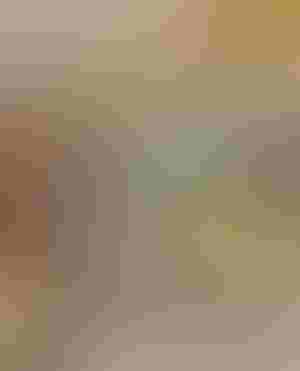 First thing's first: How are you and your stores?
John Dyke: We still haven't caught our breath from the tornado. Our neighborhood [near the East Nashville store] still looks like a disaster zone. Last week I had to pause for a moment to look at all the damage. Buildings were flattened within blocks of the store. Most of it is cleaned up now, but there is still a lot of debris and windows boarded up, and a lot of businesses were completely shut down before COVID-19 hit.
What was the night/early morning of the tornado like for you?
JD: On March 2, I was packing my bag for Expo West. That night I was honestly debating if was going to go. I was going, then staying, then going, then staying—I could not figure it out. I usually sleep very well, from about 9 p.m. to 4:30 a.m., but I just couldn't sleep that night. I think it was about 12:30 a.m. [March 3] when for some reason I checked my email. It turns out seeing that email saying Expo West was cancelled was the biggest relief ever.
After that, I started watching TV and saw that a tornado had touched down downtown, within a two-minute drive of our store. It wasn't 30 seconds later that the tornado hit. I said "we have to go!" I have a cellar in my house, so we hit that. The tornado passed, and 30 minutes later, I said "I really need to go check on the business."
What did you find when you got there?
JD: The building was still standing, but I was seeing destruction everywhere. It's amazing only two people were killed in the neighborhood that night. We have 10 honeybee hives on top of the building, and they were scattered around the park. But believe it or not, we had no broken glass. Yes, we had to replace the rooftop, but we were very fortunate overall. I walked the building and realized we had no power, and by that time, we had lost some food. I started figuring out what our next steps would be.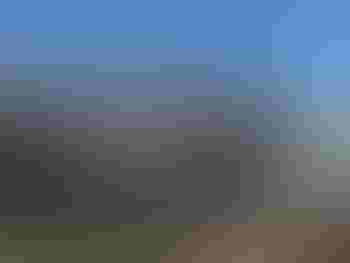 What were those next steps?
JD: Over the next few days, I didn't sleep more than three hours total. I've always felt our store was a place for the local community to come in and see their friends. I didn't want to lose more food, but I knew I really needed to get it open for our community and our staff. I found a generator online and got the store back in operation by 2 p.m. the next day; we ran on a generator for eight days. We lost sales because everyone was busy cleaning up, but our store was a great place for the community to come get a hot meal or charge their phones or whatever they needed.
When did you learn that your equipment for the new store was damaged?
JD: Later that afternoon, the guy whom I stored the equipment with called and said his warehouse had been flattened. The tornado started right there. I spent about three days digging through debris trying to salvage equipment to get us into the new store. A few items survived; I got a few things out. But we lost all of our cash registers, our refrigeration and so many other things.
Did you consider postponing the store opening?
JD: I did not want to delay it. We had hired an additional 40 employees because originally, we were supposed to open on Feb. 28 but had delayed that until March 14. So here I have extra employees, one store running on a generator and third store trying to get up and operating. I made a commitment to those 40 people to come work for us, and they made a commitment to Turnip Truck, so I felt it was important to honor that and get the new store open.
Meanwhile, the pandemic was ramping up. Had business started booming at your other locations?
JD: At the time, I understood the virus was alive, but I didn't realize just how alive it was. I had been so busy focusing on how to keep my employees safe, honor my commitments to the new employees and get the third store open. Then we started seeing this humongous surge of customers coming in. We were getting really empty on the shelves, but there were only one or two days where we were completely wiped out of groceries.
I asked my buyers what was selling out; it was mostly mainstream things. One guy said he sold a pallet of chicken, so I told him to get two pallets next time. We increased our meat and produce orders and started doubling our UNFI order. We knew we needed to keep a safe distance, but nobody was really pushing that at the moment. People were just happy we were getting our shelves stocked and getting product out.
A few days later I realized we needed to shut down our hot bar and salad bar. It didn't make sense to have people picking up tongs that someone else had picked up just moments before. We turned our foodservice into pack-out meals—sandwiches, salads, rotisserie chickens. Even in our full-service meat case, instead of having all the meats displayed, we packed out everything.
With so much going on, were you afraid that, despite your best intentions, it just wouldn't be possible to get the new location open?
JD: After about a week, I thought oh my gosh, I'm not sure we can. I wasn't sure we could get a local official out to inspect everything since the agriculture department offices were shut. But for some reason, we were able to get someone. At that point I realized I didn't need to lay off employees; I re-strategized and set the opening date to Friday, March 27.
During this time, I was on auction every day trying to find cash registers and missing parts and grab whatever I had at the other stores to go into the new store. We got it pieced together at the last moment. We were installing cash registers the morning of the 27th, but we opened at 10 a.m. and people were lined out the door waiting to get inside.
Sounds like you had plenty of work for all those new employees!
JD: In middle of all this, I realized I needed to hire even more people. I told my operations manager we couldn't interview like how we have in past. We posted that all applications needed to be in by Monday at 2 p.m. Later on Monday, we evaluated them all. Then three of our strongest managers spent all day Tuesday interviewing, and I sat in with them to see who they were hiring and why. We also told everyone we weren't hiring them for specific departments—we were hiring them to be Turnip Truck employees, so they needed to be cross-trained in all departments so they could step in wherever they were needed.
Despite the hurdles in opening, what is the new store like?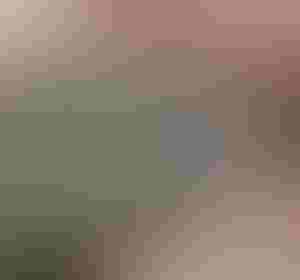 JD: The new store looks beautiful; it's clean and very roomy to shop in right now, so it's a great place to do social-distancing shopping. It's a 15,000-square-foot building from the early 1900s that we purchased and rehabbed. Originally, it was a grocery store, so that's pretty cool. As soon as you walk in, you walk into fresh: produce, the deli and at back side is meat.
It's basically the same format as our East Nashville store. Produce usually runs 90 percent organic, and when in season, it's organic and local. About half of our meat is local, and we buy whole cows and break them down. We have a full-service organic juice bar and a wonderful café. We have a deli counter and deli grab-and-go, and [once the pandemic subsides, we'll have] a salad bar and hot food bar. We have wonderful dairy, grocery and supplements departments. Also, external to the building we generate 15% of our own power.
What extra precautions are your stores taking to help shoppers and staff stay safe from COVID-19?
JD: We work tirelessly every hour to sanitize each and every thing. When we ran out of hand sanitizer for a few days, we made some from pure-grade alcohol, aloe vera and lavender. We put in a homemade handwashing station and ask customers to sanitize first because it's critical to not have them carrying the virus into the store.
We offer them gloves too. We've also done special hours for senior citizens and those with compromised immune systems. Also, our supplements staff is laser-pointing to products instead of going to get them—something I never would've imagined, but it works, and I think customers like that. We are reducing people's anxiety with these measures, and we're going to continue with that.
Has business slowed down since those early surges?
JD: We had been really crowded, but not so much that we ever had to let only a certain number of people in at a time. Now I think people are getting smarter, self-regulating and shopping only once a week.
What do you think the world will look like once the virus threat subsides?
JD: Whenever we come out of this, even though we've had to pay a big price, I think people will take their health a little more seriously and start enjoying food at a different level. People are enjoying cooking and baking at home now, and they're turning off their TVs and going out in their yards to weed and plant gardens.
I started eating 100% plant based a few months ago, and I feel that I'm building my own personal immune system through food. The ticket to good health is the produce department, and if you do that correctly, then supplements are exactly what they are meant to be: supplementing what you're not getting through food.
Your staff has really pulled together and stepped up through all of this, haven't they?
JD: I have such a wonderful staff. Those I put in the Charlotte store are so amazing. I was able to check in with them for about 30 minutes every day to set the tone, but then they got it done—and they did an excellent job. There were a few days that we needed more help in one store, and within 15 or 20 minutes, we had enough staff over there—we get the troops where we need them.
Normally, I may not visit each store every single day, but every day since this, I have. While keeping my distance, I check in with every employee as I walk the store. I feel like I need to honor them because at times they are a little overlooked. [The attention is more on] health care workers in hospitals—and I give those people five stars—but we are doing a job that helps people be able to quarantine.
We need to be here to listen to our employees and take care of them so that they can take care of our customers and be in a better positioned to help. I remind my employees that it's not about this store or that store—nope, it's about Turnip Truck, and there is pride in being one company.
Subscribe and receive the latest updates on trends, data, events and more.
Join 57,000+ members of the natural products community.
You May Also Like
---