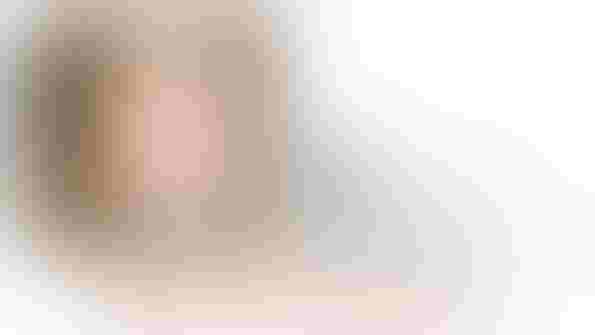 Kari  Pedriana had seen far too many lackluster in-store demos fail to inspire customers to buy what they try, so she decided to use her creativity and extensive natural products experience to help companies craft more effective presentations. Three years ago, Pedriana and her husband, Matt Bauman, launched Green Spoon, a Boulder, Colo.-based natural products demo, sales and marketing firm. We asked Pedriana to share her top tips for mastering the in-store demo.
Natural Foods Merchandiser:What are the best days and times to demo?
Kari Pedriana: You really have to know your store and when traffic is heaviest. In general, the best days are Friday, Saturday, Sunday and Monday. A lot of people think weekend days are best, but Friday and Monday usually have strong dinner and lunch rushes you want to hit. As for times, 11 a.m. to 2 p.m. and 3 to 6 p.m. typically work great.
NFM: How long should a demo last?
KP: I strongly believe three-hour demos work better than four-hour ones. The last hour can get pretty slow, especially if you're stretching into late afternoon. After three hours, the person demoing gets worn out.
NFM: Which employees should do demos?
KP: Personality and willingness to engage with shoppers are important. A lot of customers want to try products, but they're shy, so you need your demo person to say, "Hey, come over and try these great new gluten-free cookies." Employees must be knowledgeable and excited about the product and able to discuss common topics such as organic, non-GMO and low sugar.
NFM: Where in the store works best?
KP: Set up in high-traffic areas such as the outskirts of the store, near the registers or in the prepared foods sections. You want to be near where the product is located, but if that isn't feasible then make sure you have a large stack of the product right at the table.
NFM: What makes an attractive demo station?
KP: The product must look fresh and delicious. Sample as people come rather than letting the item sit out. You also want stations to look full and inviting. I'm very Martha Stewart about tables and use props such as old plates, antiques, chalkboards and apple crates to make them interesting. Even if the product doesn't draw a customer's eye, something in the setup will.
NFM: Is it wise to demo complementary items?
KP: In general, no. We've tried combinations and they haven't been as successful. If it's something like cheese and crackers, where one item is used primarily as a support tool for the main product, then that's OK. But if you're trying to showcase a number of things, one product is always more interesting than the others, so you end up distracting customers.
NFM: Any other tips to drive sales?
KP: It really helps to have the product on sale or give out coupons for an extra incentive to purchase it right then.
Subscribe and receive the latest updates on trends, data, events and more.
Join 57,000+ members of the natural products community.
You May Also Like
---