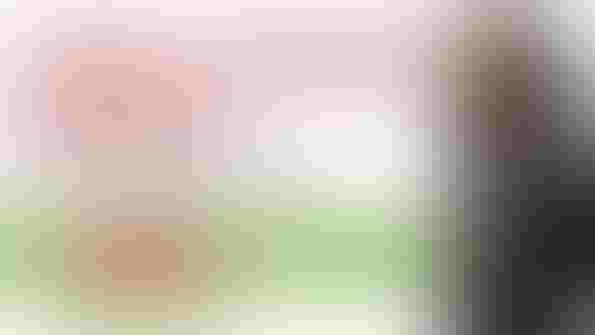 When Scott Nash, founder of MOM's Organic Market, a 10-store natural chain based in Rockville, Md., discovered how much money is spent marketing foods and beverages to children, he empowered his stores to do something about it. In January, MOM's discontinued all products with packaging featuring cartoon characters. This move marks one of many socially driven initiatives of the same store that eliminated plastic grocery bags in 2005, banned plastic water bottles in 2008 and was one of the first retailers in the nation to sell only sustainable seafood that met the Monterey Bay Aquarium's standards. Lisa de Lima, vice president of grocery, chats about MOM's passion for supporting the environment and healthier shopping experiences.
Natural Foods Merchandiser: Why did these cartoon characters strike a chord?
Lisa de Lima: I guess we just think marketing to kids is wrong. They don't understand the intent of advertising. The amount of marketing messages that kids are exposed to from the time they wake up in the morning to when they go to sleep at night is astounding. We saw a statistic that children age 2 to 11 see more than 25,000 advertisements a year on TV alone. A report by the Federal Trade Commission showed that major food and beverage brands spend as much as $1.79 billion marketing to children.
As a store, we try to be as nonintrusive as possible—even in the way we do demos. We let customers come over and talk to us if they're interested in trying the product. We really don't try to just sell, sell, sell. We don't want our shoppers who are parents to have to deal with that. So this was kind of a natural progression. You know that nagging factor that happens when you've got products on your shelves that are marketed to kids. We want parents to be able to make decisions without that happening.
NFM: You don't try to sell?
LD: I think we're all bombarded and constantly trying to be "sold" on something, no matter where we go. So we want to keep the atmosphere in the store as comfortable as possible. I mean, we're selling stuff, but we're really big on letting the customer make the choice. When we do category reviews, it's all driven by what shoppers are voting for with their dollars.
NFM: How did you define products that market to children?    
LD: We discontinued all items that use a licensed cartoon character—Earth's Best with Sesame Street, Arthur on the Annie's Homegrown mac 'n' cheese. We went back and forth on whether it would be all images, or if things like EnviroKidz would be OK. They're not cartoons; they're sort of drawn pictures of different animals. Ultimately, we chose to leave those in the store. If a child can make an association of knowing a character from TV or some other sort of media, and that may trigger him to want that product, that's where we drew the line. It was probably like five or six brands that made up those 50 items that we no longer carry in our stores.
NFM: How did customers respond?
LD: Wherever an item came down, a sign went up, and we had a picture of the product. For example, it would read, Where are Earth's Best Crunchin' Crackers? Then it would explain to the customer, Products that feature trademark cartoon characters have been discontinued. We have organic replacements for every item that was dropped. Please see customer service for a full list of organic alternatives. We had a banner on our website's home page for the first quarter of this year. We also hung large signs in the store that explained the initiative to customers—what it was about and why we were doing it. We didn't have any customers pushing back on the decision. No one seemed upset. We kept hearing, "Thanks for doing this. Thanks for thinking outside the box."  
3 tips to inspire social action          
Pick a cause. Each of MOM's 10 stores is encouraged to get involved in an issue that most impacts its community. Be it cleaning up a local stream or teaching schoolchildren about organic, employees choose how best to support MOM's mission to protect and restore
the environment. 

Empower your staff. Anyone with an idea is encouraged to bring it forward at MOM's. "It makes a lot of sense to put that responsibility on everyone at the company—whether you're the owner, GM, cashier or stocker," de Lima says. Employees email managers or send ideas directly to founder Scott Nash, who always responds with feedback. 

Hire the right people. Rather than hiring based on experience, at MOM's, it's passion and values that really stand out. Interviews focus on the causes and personal interests potential candidates most care about. It's not hard to teach the technical aspects of a job, but you can't teach passion. 
Subscribe and receive the latest updates on trends, data, events and more.
Join 57,000+ members of the natural products community.
You May Also Like
---
Sep 20 - Sep 23, 2023
Natural Products Expo East is the East Coast's leading natural, organic and healthy products event.
Learn More