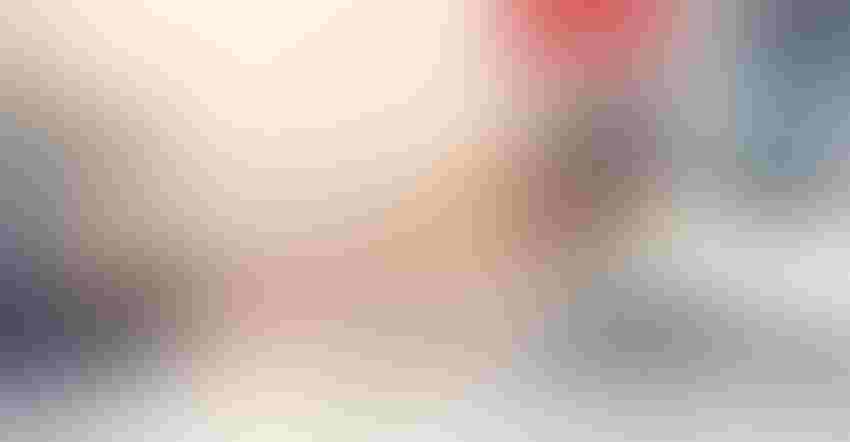 A few months into Ritual's launch of its high-tech transparent multivitamin for women, a question came in from its health-conscious customers: What's with the sugar?
Cane sugar is one of the last ingredients listed on bottles of this carefully crafted and sourced supplement that Ritual makes with elements that are pointedly non-GMO, vegan, gluten-free and soy-free.
Ritual used a speck of sugar to manufacture and coat the tiny beads of vitamins and minerals that artfully float in nutritional oils within Ritual's see-through capsules.
But the Los Angeles-based startup quickly learned that cane sugar wasn't a fan favorite. In fact, the feedback was internet swift, thanks to Ritual's website-only sales model, which allows customers a direct and constant relationship with the company. Ritual's response was just as swift. In a matter of months, it replaced sugar with cellulose (tree bark) and corn protein (non-GMO, of course).
"It allows us to stay super nimble," founder Katerina Schneider says of the online model. Not only could Schneider immediately receive and respond to consumer feedback, she also could quickly replace her stock with the new formula because she didn't need to pull product off shelves of GNCs and Vitamin Shoppes across the nation. "We don't have to hold onto millions of bottles," Schneider says. 
In an industry where companies are struggling to stand out in a sea of supplements, more brands see the advantage of website-only sales and are rethinking whether they need brick and mortar store presence to succeed.
The web-exclusive model isn't just for startups that need an easy, inexpensive entry to the market. It's not for the faint of heart either. Online marketing is a constantly changing game requiring web savvy, creative communication with customers and quick-change innovation. But brands that are web-only say the framework provides flexibility, a trove of demographic data and tools to build brand loyalty. It's not only sustainable; it could be the future.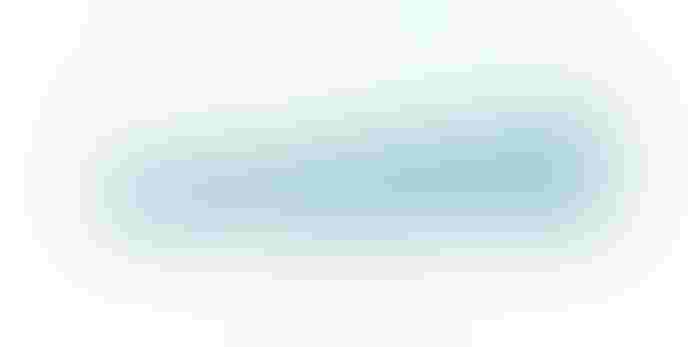 Upclicks
Companies playing in the space know the market data support their optimism. Internet sales accounted for 18 percent of the $14 billion direct-to-consumer supplement market in 2015, according to NBJ estimates. And that percentage is projected to shoot up, making the internet the fastest growing channel of direct-to-consumer sales. NBJ projected that online sales will jump from $2.5 billion in 2015 to $4 billion by 2020.
Why? Consumers enjoy the convenience, savings and wider selection online. Fewer buyers are willing to walk into a big retail space and face aisle after aisle of bottles bearing healthful promises and an overwhelming number of choices. And don't forget about the millennials, an emerging demographic of health-obsessed consumers who are constantly tethered to their phones and are an important factor in the growing e-commerce world.
We spoke to consultants and brand leaders about the benefits and challenges of the online-only landscape. With online sales, new brands can go two ways: put their product on a marketplace like Amazon or iHerb, or sell directly from their own website. The former offers the convenience of a robust one-click platform, but it also offers a place to get lost.
"One of the things we noticed with brands that put themselves on a marketplace is they still have to figure out how to get noticed," says Adam Butler, co-founder of the Butler Brothers branding studio based in Austin, TX, whose clients include natural food brands. "They are still trying to crack the code on it."
Alternatively, a savvy website-exclusive brand can use its pages to etch its personality, tell its founding story, explain its science, offer personalized nutrition and describe ingredients in great depth. "It's especially important in (an industry) that has a lot of very vocal detractors," Butler says, referring to complaints about adulterated products, overstated claims and other scandals of recent years.
Brands that stand out in this website sales landscape include Ritual, RealDose, Elysium, Care/of, HUM Nutrition and Relizen. Their sites lead with the "why" or "the science" or "truth and trust." They tell stories beyond "we sell vitamins." They promise transparency and detailed information through their websites. Ritual, for example, promotes itself as a brand "for skeptics, by skeptics." Ritual.com has a feature called "Open Source," which pinpoints suppliers on a world map and provides interviews with each manufacturer.
This pledge to be trustworthy and real—a reaction to bad press and consumer doubt— "is very much like a movement," Butler says. "It's more than a mega trend. It's a new reality."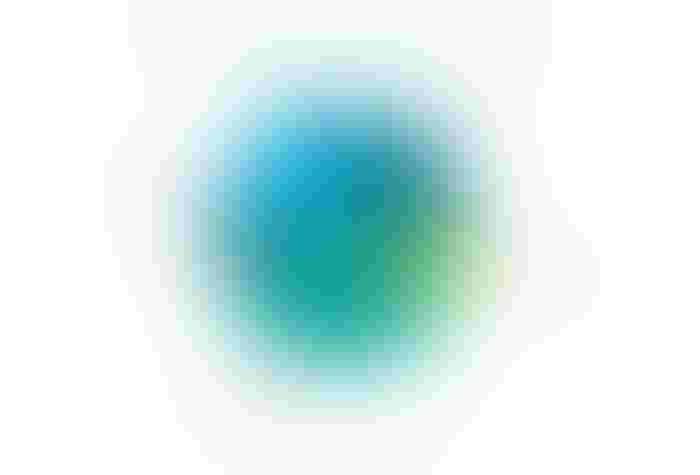 From office to online
Three-year-old Relizen, a supplement offering natural hot flash relief for menopausal women, is one of those companies selling exclusively through its website and has no current plans to stock stores. Sonny Stafford, vice president of marketing for parent company JDS Therapeutics, explained why.
"Number one, it's really about controlling our environment so we can hone and perfect our selling approach and business model," Stafford says. "Number two, it's a very good competitive advantage. Once a consumer buys from us, we have entered a business relationship with them. We can answer questions and help them with our enhanced customer service. It's a more premium approach. And it allows us to gather feedback about how the product is working, which then informs our development work."
The challenge for a website-exclusive company is figuring out how to drive consumers to the site in the first place. And then keep them coming back.
New York-based Relizen employs some social media advertising and SEO strategy but largely relies on the pharmaceutical model, sending out sales reps to high-volume gynecologist offices. Doctors who are sold on the supplement will then recommend Relizen.com to their patients.
Once a patient lands on the website, she's greeted by prominent customer testimonials and physician endorsements. This landing page is one key ingredient to Relizen's web sales success.
"In the world of supplements, consumers sometimes have felt duped by the scams that have happened and the run of press that has given consumers doubt," Stafford says. "And one of the ways we get past that is getting these recommendations from doctors. It's really helping us rise above the noise."
Relizen.com provides much more information to potential customers than they'd get from a bottle or box sitting on a store shelf, or even from speaking with an enthusiastic Whole Foods clerk.
Follow the clicks
Los Angeles-based HUM Nutrition, which sells vitamins and supplements for beauty, pulls in most of its online customers through social media channels, including Facebook, YouTube and reviews on popular lifestyle websites such as Gwyneth Paltrow's "Goop."
Eighty percent of HUM's sales go through the website HumNutrition.com, according to co-founder and CEO Walter Faulstroh. But HUM isn't purely a web business; it partnered with Sephora retail stores in 2014, two years after HUM launched. Faulstroh says HUM realized that some beauty brand customers still prefer the "discovery process" of shopping in a brick and mortar store. Also, it made sense to connect pills-that-make-you-pretty with a leading makeup and skincare store.
All HUM customers are encouraged to go to HumNutrition.com for a free nutritionist consultation. Visitors take a quick quiz about their health, diet and lifestyle so a registered dietitian can provide personalized advice and a list of HUM supplements for clearer skin, fuller hair, stronger nails and beauty that "begins from within."
From there, HUM works hard to cement consumer relationships by engaging them through emails and a blog that now has more than 100,000 subscribers, Faulstroh says. To capture more millennials, HUM recently added a video blog featuring recipes ("Anti-Aging Golden Milk" and "No-Sugar Protein Bites"), beauty tips (DIY face brightening mask), and other "edu-tainment" (a taste test involving camel milk vs. macadamia milk). Faulstroh's one rule: The content must be interesting, likeable and shareable.
The result of all this online and social media contact for HUM is "we have more data points than anyone out there," Faulstroh says.
Making the splash
For Ritual, it was a flurry of press coverage that initially drove consumers to Ritual.com when it launched last fall. Schneider attracted a lot of attention as a former venture capitalist and a 2014 Forbes 30 Under 30 list member who raised $3.5 million to start Ritual. Ritual sells a single product: a unique transparent multivitamin for women, researched by scientists, made of just nine vitamins and minerals, and sold as a $30-per-month subscription.
"We are spending very little on advertising at the moment," Schneider says, but future marketing strategies will include Facebook and Google advertising.
Schneider added that she has no immediate plans to move the product into retail stores. The online-only model allows Ritual to cut out the middleman, provide "luxury at a fair price," and get to know its new consumer base. "Putting something in a store and hoping someone wants to buy it, and not getting to know who your consumer is, is not the model we are going after," she says.
Once consumers discover a brand's website, the next challenge is enticing them back again and again. One obvious solution is a monthly subscription model, which Ritual, Relizen, HUM and others offer.
Ritual also emphasizes frequent consumer communication, nurturing relationships through emails and social media–Facebook, Twitter, Instagram. Schneider says she also likes to surprise customers with little gifts in their shipments, like the sticker calendar that went out for the new year. "We are creating an incredible experience for the consumer along the way," Schneider says.
Ears to the (virtual) ground
Ritual uses this constant contact to listen closely for feedback and respond quickly. Not only did Ritual remove the speck of cane sugar from its formula, but it improved the multivitamin's scent, which some customers found a little fishy. Apparently algal oil–a vegan source of omega 3s–can still smell like its seafood cousin. So Ritual added extra vanilla and activated charcoal and announced the changes in an email to followers in January, Schneider says.
HUM also is listening. For example, Faulstroh explained, HUM learned that some of its consumers were struggling with afternoon energy slumps, unhealthy snacking and weight gain. So, "we launched Raw Beauty powder last year in a mint chocolate chip flavor, an energy supplement with greens and probiotics. ... It was very popular, but we heard feedback that not everyone likes mint. We asked consumers what other flavor they'd want, and the result is we launched a vanilla and berry flavor in September."
As fast as life moves on the internet, these companies caution that running a website-exclusive business requires patience.
"Don't think that just because you have great product that people will buy it," Faulstroh says. "Think about how you can build trust. You want to have a long-term ambition on this."
Relizen's Stafford adds: "The biggest lesson I'm learning is you need patience and stamina. In a very competitive online market, you must constantly develop, test, analyze and refine. And in that cycle, you are in it for the long haul."
Subscribe and receive the latest updates on trends, data, events and more.
Join 57,000+ members of the natural products community.
You May Also Like
---
Sep 20 - Sep 23, 2023
Natural Products Expo East is the East Coast's leading natural, organic and healthy products event.
Learn More