Online grocery market nears 'tipping point'
Online grocery market nears 'tipping point'
At PLMA, former Amazon exec says retailers need to ready last-mile solutions.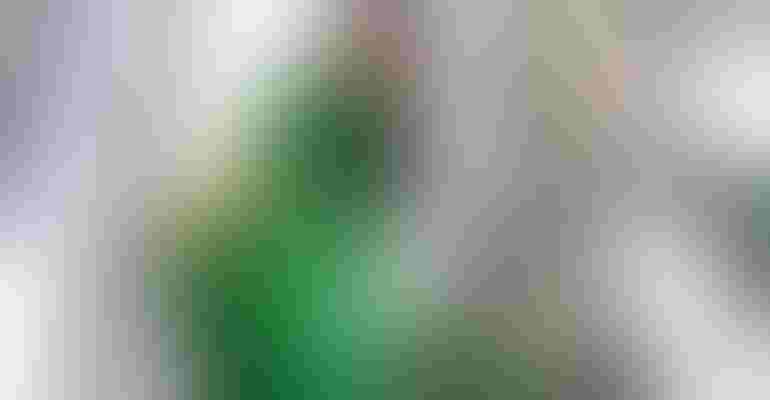 Faster-than-anticipated growth in online food sales will push retailers to change their business model in ways they might not expect, former Amazon and grocery industry executive Sam Mayberry said at PLMA's 2019 Private Label Trade Show.
Though e-commerce now represents only a small percentage of food retail sales, current trends already indicate that it won't take much for digital purchases to become a significant chunk of the market, Mayberry said in a session titled "Winning the Last Mile." The Private Label Manufacturers Association's annual convention kicked off in Chicago on Sunday and runs through Tuesday.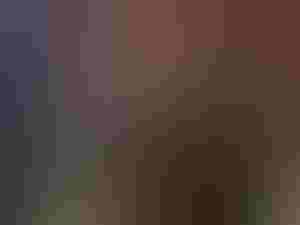 "Speaking to people about the last mile, the first thing you have to understand is that everybody's struggling with it. So for a lot of people trying to figure out what it's going to take, I think it's a matter of timing," said Mayberry (left), an industry consultant and onetime head of product development, retail consumables and private label at Amazon. He also previously was corporate vice president of private brands at Supervalu and senior vice president of sales and merchandising at Albertsons.

"This year, the industry is forecast to do $23 billion in total e-commerce food sales," he explained. "FMI and Nielsen did a study at least 18 months ago and said that by 2025 they thought that we would do about $100 billion in e-commerce sales from all companies. And then last summer, they came back and said, whoops, they think it's going to happen by 2022. At first I [thought], 'A hundred billion? There is no way.' But if you think about all the food being sold through grocery outlets, about $814 billion, that's only about 12.5%. Right now, we're hovering in the 5% to 7% range. I think we're at a tipping point in the industry."
More people are becoming comfortable with buying groceries online, and that is already a part life for younger generations of consumers, Mayberry noted. Citing projections, he said that last year 22% of consumers indicated they shop online, and that figure could climb to 25% this year and surge to 70% by 2022.
"If you start to look at the adoption, it's being driven by a couple of things. The first is generational change. Millennials will purchase products online; 60% of Millennials will purchase products online on a regular basis," he said. "What's interesting is if you look across categories and what they purchase, they actually all purchase food, maybe just a tad shy less frequently than other categories, which means they've accepted food online as a viable source."
At the same time, more companies are jumping into the e-commerce arena, and those already there are getting better at it. That, in turn, is spawning more third-party technology and service specialists that can support e-commerce infrastructure and rein in its costs, further driving online sales growth, according to Mayberry.  
"When you start to see some of the generational and capabilities changes, these [e-commerce market] numbers become very possible," he said. "What this means is that as a market share percentage, you look at 2018 at 5.1% actual [growth], and they think 7.1% this year and then 10.1% next year, to get 12.5% in two more years isn't much of a stretch."
Companies also will have to evolve their strategic and operational thinking to adapt—or perhaps transform—their business model to the new omnichannel paradigm.
"E-commerce is totally different. It really doesn't follow the same trade area and segmentation rules. If you design a product for a customer, you don't have to sell to that customer in concentrated brick-and-mortar locations. You can ship anywhere that a truck, or perhaps a drone, can go and drop it off to the customer. So now the development of products is evolving into customer needs-based solutions," Mayberry explained. "We're trying to fit the change agent—online—into our existing box of warehouses, manufacturers, distributors and retail locations. And it doesn't always perfectly fit. So there's a need for us to begin understanding where these new connection points are and start to think differently about how we're utilizing distributors or even retail."
Successful e-commerce operators, particularly Amazon, have developed effective last-mile solutions by starting at the customer end and then working back, Mayberry pointed out.
"When you're designing products or services, you need to understand what the consumer who will use them will use them for. What need are you trying to solve? More importantly, once you say, 'Well, here's the problem that I've identified,' you need to identify the best solution and from that start to work backwards to solve the problem," he said. "The internet is driving a more customer-based focus than ever before. It's not about averages. It's about solving for groups of shoppers, their needs and providing services that they want. Because now they can go online and find it anywhere."
Look to private label
One way retailers can spur online traffic is private label, added Mayberry, who helped Amazon develop the Wickedly Prime brand.
"One of the things that I went to Amazon to do was to create a brand that would bring customers to Amazon's website. Private label products can do that. And it's not the mid-tier products because everybody carries the mid-tier products. It is actually the premium products where you can innovate and differentiate yourself," he said. "As far as the dollar share by price tier, the premium tier has the highest year-over-year growth by a lot."
National brands hold a 20% market share for upper-tier products versus about 8% for private label, Mayberry noted. "There's a huge upside to upscale, price-premium products. And it's a great way when you're running with the pack to differentiate yourself, because 53% of Millennials have already said they like the store based upon the item they want to buy. You can, if you have the right items, attract customers to your website or to your store to pick up items they ordered online."

This piece originally appeared on Supermarket News, a New Hope Network sister website. Visit the site for more grocery trends and insights.
Subscribe and receive the latest updates on trends, data, events and more.
Join 57,000+ members of the natural products community.
You May Also Like
---
Sep 20 - Sep 23, 2023
Natural Products Expo East is the East Coast's leading natural, organic and healthy products event.
Learn More