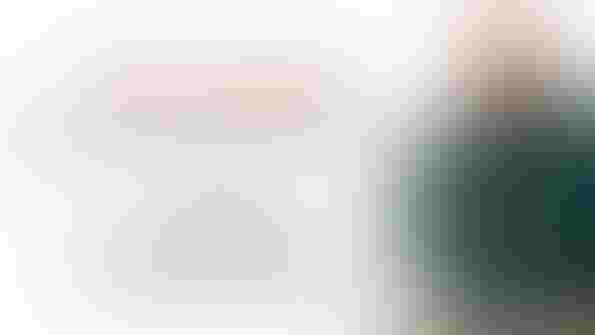 For consumers to buy what you're selling, you have to talk to them in ways that will resonate. And in natural products retail, you're selling a message of health and wellness as much as you are products. Don Caster realized this in 1978 when he opened a 300-square-foot store in Canton, Ohio, a town that wasn't as hip to natural food and supplements as some more progressive cities.
Caster made it his mission to teach the community about healthy living, and to really reach people, he knew his message must relate to their lives. Even though times and consumer concerns have changed, the owner of Raisin Rack Natural Food Market in Canton and Westerville still makes every effort to listen to and learn about his shoppers in order to deliver what they desire.
Natural Foods Merchandiser: What inspired you to start a store?.
Don Caster: My mom died of cancer at 52. Her death didn't make sense to me, so my wife and I walked away from our teaching jobs to focus on helping people adopt healthier lifestyles. The whole research thing came easy to us, so we learned all about juicing, vitamins, herbs and supplements and opened the Canton store to offer these things.
NFM: Was the community receptive?
DC: In the late '70s, the conservative Midwest was not as exposed to what was going on in Colorado, California or Boston, so our ideas were considered radical. The notion that vegetables or herbal teas could be better than drugs was on the edge. To expose the community to these ideas, we spent 20 percent of our time doing free programs for community clubs and organizations. In our presentations, we'd take the fear away by tying health information to things that were familiar to the crowd. For instance, everyone had had tea and vegetable soup but didn't necessarily realize how healthy these were. We'd point out that our culture began moving away from simple, whole foods and toward meat and processed products after the Great Depression. We'd discuss the health consequences of society embracing fast food. We built a lot of business through education. We do the same today.
NFM: How has your clientele changed since the '70s?
DC: The number of like-minded people has gone from less than 1 percent of the population to about 20 percent. Customers today are more sophisticated, well read and inquisitive, which requires us to be better at what we do. It's become a greater challenge to satisfy their voracious appetites for quality products.
NFM: Are these millennials, boomers or both?
DC: We get all types. Nowadays, younger people want to sustain energy and appearance as much as older people want to fix health problems. Among the 24-to-35 crowd, specifically, I see a big consciousness that never existed. With more stress and longer work hours, they know they need good food, exercise and balance now.
NFM: Why do people shop at Raisin Rack?
DC: Number one is our engaged staff. Every retailer says that, but it's huge. Our employees take total ownership of their jobs, know our store's philosophy, and dig their heels in hard because they know there's a lot of competition out there. To get a lot of frequent customers, you must give them quality, good prices and excellent service. We really listen to customers and try like crazy to meet their needs and wants. 
3 tips to connect with your community
Go out and educate. Caster built his business—and continues to attract new shoppers today—by speaking about health and wellness at community events and meetings. "Pretty much any group or club will gladly take a free 15-minute talk," Caster says. Just a small time investment can score you invaluable face time with several potential new shoppers."
Stock stuff you think they'll love. It's important to keep up on trends, but don't be afraid to jump on a new product that your gut tells you your shoppers will dig. "If something comes out that I think will sell, I don't care if it isn't trendy or no one else has it," Caster says. "We know our customers, and that's really what you need to be to be successful."  
Prioritize social media. Your shoppers are using it, so it pays to create an active presence and ongoing dialogue. Same goes for smartphone apps and other technologies. Raisin Rack has one employee whose only job is to work on Facebook and other tech platforms.
Subscribe and receive the latest updates on trends, data, events and more.
Join 57,000+ members of the natural products community.
You May Also Like
---