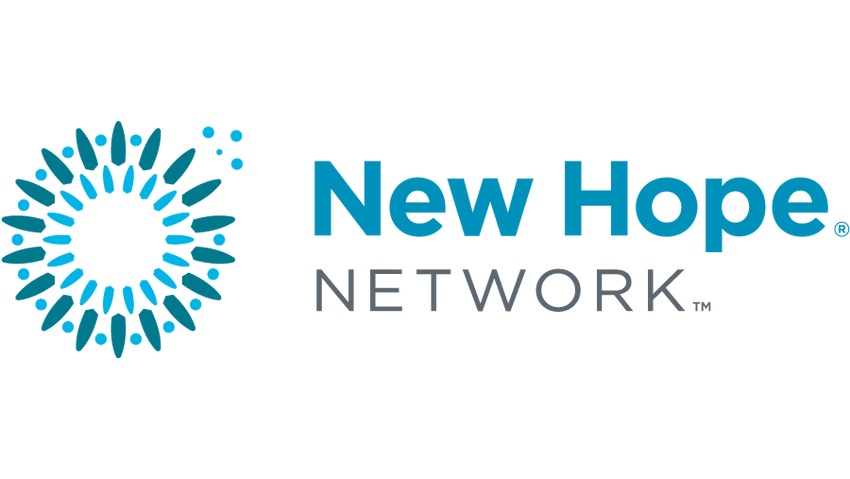 If a woman takes probiotics while pregnant, does it reduce her child's allergy risk? Yes, but not by much. That's the conclusion of a first-of-its-kind meta-analysis published  in September in the journal Pediatrics.
Researchers at the University of Miami looked at 25 of the most rigorous randomized controlled trials on the subject including more than 4,000 participants younger than 18.
They concluded that early life exposure to probiotics, either in the womb or in the first year of life, reduced the risk of a child developing allergic conditions like rashes and runny noses by about 12 percent. It had no effect on reducing risk of asthma or wheezing. We interviewed Miami-based pediatrician Nancy Elazab, MD, the lead author about the findings.
Natural Foods Merchandiser: Why did you do this study?
Nancy Elazab: Allergies are growing more prevalent worldwide, with 20 percent of the population having some sort of allergic disorder. The more industrialized we get, and the cleaner our environment, the more allergies we have. The hygiene hypothesis suggests that the bacteria you are exposed to when you are really young helps to balance your immune system so your body does not overreact to certain exposures with allergies. More and more people accept the hygiene hypothesis, and out of this has come the idea that probiotic, or good bacteria, exposure early on reduces the likelihood of acquiring allergies at a later age. So far, the studies have been very heterogeneous and the results have been inconsistent.
We wanted to pool all the results and statistically analyze them. To my knowledge, this is the first study to look at all the allergic diseases and probiotics' effect on them.
NFM: How did you do it?
NE: We looked at 1,081 studies found in five databases. We wanted research done in children birth to 18 who used only probiotics (not combinations) and looked at the outcome on IGE levels (blood levels of proteins which indicate an allergic reaction), atopic sensitization (rash or swelling when exposed to an allergen via a skin prick), or asthma and wheezing. Twenty-five studies were included, with a total of 4,031 participants.
NFM: What did you find?
NE: We found that probiotic administration to pregnant women or to babies in the first six months after they were born significantly decreased IGE levels and atopic. But we could not find an effect on asthma and wheezing. This does not mean that probiotics are not effective for preventing asthma. It just means we need to look closer at the strains being used or do a longer term follow-up.
NFM: Did any of the strains increase risk of allergies?
NE: There was one study that showed that Lactobacillus acidophilus actually increased risk, which was against what we were expecting. It was an outlier and it affected the overall results. Does it mean that this particular strain is not safe or may increase your risk of allergy? I don't think so.
NFM: What is the take-home message for moms wanting to spare their kids allergies?
NE: It is too soon to say definitively that pregnant women should take probiotics. We still need to learn more about the strains and the duration of therapy needed. However, probiotics are very safe. They have been used for years and years in yogurt and other fermented foods. In a person with good health and a good immune system, all the studies have shown that there is generally little risk in taking them.
Another perspective:

Hypothesis not enough for allergist

Pediatric allergist Mitchell Grayson, MD, an associate professor at Medical College of Wisconsin, says he is not entirely sold on the so-called hygiene hypothesis.

"The hygiene hypothesis is still just a hypothesis," he says.

He says that genetics are still by far the greatest determiner of whether a child will develop allergies. If one parent has allergies, there's a 40 percent to 60 percent chance the child will. If both parents have allergies, risk spikes to
80 percent.

He is also studying whether exposure to viruses early in life may boost allergy risk. But as of now, neither of those lines of research have practical application for patients. That said, he can see why probiotics are an attractive option for parents wanting to spare their children the stuffy noses and itchy eyes they themselves endured.

"Probiotics are attractive because we have them now. They are in food."

For him to seriously recommend probiotics as prevention strategy, they would have to reduce risk by closer to 50 percent or 60 percent, not 12 percent, he says.

What would he tell a patient considering taking probiotics to prevent allergies in their kids now? "I would say it probably won't hurt, and if it has an effect it is probably relatively modest."
Subscribe and receive the latest updates on trends, data, events and more.
Join 57,000+ members of the natural products community.
You May Also Like
---
Sep 20 - Sep 23, 2023
Natural Products Expo East is the East Coast's leading natural, organic and healthy products event.
Learn More