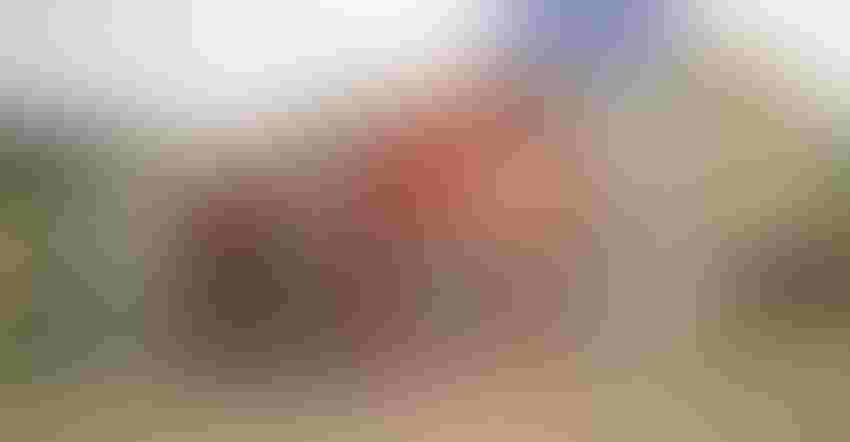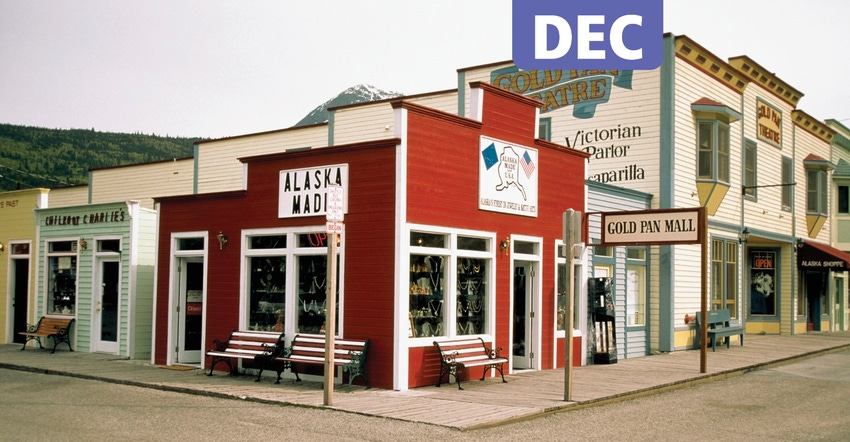 The efficiency of the big box is compelling. A store that sells everything—or nearly every category, anyway—smacks of convenience: Jeans, aisle 14. Eyeliner, aisle 23. Tennis racket, broccoli, motor oil, desk lamp, vitamin C, you got it! Then a single checkout and customers are back to their SUVs, loading in the wares.
On the other hand, the big boxes are decidedly inconvenient—vast parking lot, hike to the back of the store, wait behind a big cartload of goods— when all you needed was a pair of socks and a lightbulb. It's even less convenient when shopping for an herbal cold formula with no one present to answer questions.
Everything under one roof sounds convenient, but if that roof is the size of a city block, what's gained? After all, the old-world corollary—butcher, pharmacist, bakery and cobbler all facing a single social town center—would fit into the same footprint as many big boxes. With walking distance the same, how many consumers would trade the convenience of a single transaction for the quality service and diversified offerings of such specialization? Whatever the answer, the number appears to be growing and young retailers—especially in food—are busting the convenience myth.
Something special
"Community, mastery of a craft and knowledge." These, says Will Frischkorn, are key motivators for today's consumer. 
Frischkorn's Boulder, Colorado-based shop, Cured, specializes in cheese and charcuterie with a variety of premium grocery items and artisanal breads. Many of these items combine into a popular grab-and-go sandwich program that has spawned a second location just 10 blocks away.
Cured shares space with an independent coffee shop, and the result is a communal space where customers linger. "We're also a place where people can learn," Frischkorn says. "That's the thing that we, especially in the specialty food world, find really fun. We can cut you a slice to taste and while you taste it we can tell you a little about it." It's among Cured's core values, Frischkorn says, that customers leave, not just with a shopping bag, "but that they know something about every product in there."
This is not limited to food, Frischkorn says. "I think everywhere right now people are excited about knowledge."
Ramona Billingslea is Marketing Manager for Betsy's Health Foods in Houston, Texas—a store she has operated with husband John since the passing of John's mother, Betsy. "Marketing" understates one of Billingslea's central functions, however. As an independent retailer specializing in dietary supplements, staff education is critical to their success, and Ramona leads that effort.
Since opening in 1993, the store has maintained a reputation for thorough and current product knowledge. To keep staff on the sales floor, Betsy's Health Foods uses a mentor training program, where a trainer works alongside other staff and performs much of the training, says Billingslea, "on the floor on the fly." Billingslea also takes advantage of "all the manufacturer trainings that are offered."
Their trainings start with top sellers and work their way down, with worksheets for each item, and then quizzes to follow.
Training goes well beyond product knowledge, however. It covers a Betsy's ethos of excellent customer service, and responsible selling. "A lot of the people who come see us have already gone the doctor route and they're either giving up on that or are trying to supplement what the doctor's doing for them. We really try to work with them on when to check with their doctor on medication and that sort of thing."
The bottom line is building a staff capable of creating, "a magical customer experience for each person that comes in."
"Magic" is a key word for Frischkorn, too, as is "fun." His shared-space retail is a micro version of the larger shared-space markets popping up, where variety under one roof is served up by multiple independents. "You walk into one of those places that is done really well and it's so cool. You have all these people who are specialized and focused doing what they know really well next to someone that's doing that other part." This is a nice counter to large supermarkets, Frischkorn says. "Whole Foods does a great job, obviously, but it's all these departments under one brand. It's maybe more fun when it's all independent, but you can do a lot of those things in the same space."

Independent thinking
"I guess it has been an unwritten strategy," Marieke Cormier says of evolving her store into a more complete lifestyle center. The owner of Roots Natural Foods in Leominster, Massachusetts, Cormier has watched grocery, and especially natural, go to mass market retail. "I knew I needed to change a lot."
Her shop, founded by her mother 40 years ago, offers—in addition to natural foods—a growing food service and even yoga. "We've always had yoga, we haven't expanded on it, but it just seemed to fit." Food service is the part she has expanded, with a juice bar, broth bar and even full service eats. "The restaurant food definitely piggybacked on what we were doing in the store."
Cormier fondly recalls the old-world model. "I spent a lot of time in Europe when I was a kid, and we always went to the cheese guy and the meat guy," she says. "I think it makes people value that food more because you're going to a specialist."
Admittedly, Roots is more like Whole Foods than a European plaza or the shared space Frischkorn describes,but, says Cormier, "we try to treat each one of our departments like [an independent shop] because each one of them has to be so unique from what the grocery stores are offering. When you specialize in those things I think it helps sales."
The fun and magic that excites these retailers—and their customers—might be a product of independence. Whether independent specialists like Cured and Betsy's, or indie generalists like Roots, customers are drawn to the unique experience.
This doesn't surprise Christine Kapperman, editor-in-chief of NBJ sister publication Natural Foods Merchandiser. The unique face of independence is a welcome antidote to what Kapperman calls the "homogenization" of America.
"Go into any city and you have a mall, now a lifestyle center, and you have an intersection with the same Walgreens, same grocery store, same fast food, same Applebees." Despite this trend, however, she reframes that "The backbone of America really is small business. The majority of business done in the US is your mom and pops. We get excited about big box, we see those everywhere, those are big dollars, those are big stories. But if you just look at the numbers it's going to be small businesses."
She includes service providers like doctors and nutritionists in the claim. In total, she says, these businesses are at the core of our towns. "Who's building the community?" she asks. "Who's putting the taxes into the community? Who's donating to the community?"
Building—and supporting—community is an exciting trend, and one that recalls bygone Main Streets. But is that too quaint for the future of retail?
Staying relevant
"I don't think anybody knows what the future will look like," says Anthony Papageorgiou, founder of Living Green Market in Oakland Park, Florida. "But we have certain signs." Signs that come from other industries, he says, talking about the "big buzzword: disruption." "Most of the time that happens with the internet, but we're way past that. With cell phones and networks becoming faster and faster, the middleman is almost eliminated," he says.
"That's happened across different industries and eventually something similar or the same will happen in our industry," Papageorgiou says. "We're starting to see that with online ordering … we're seeing things like Amazon Fresh offering same day delivery of grocery goods and various other experiments. There isn't one that has taken the lead." Yet.
Papageorgiou has implemented online ordering in his store. "That's through an app and people can order a coffee or sandwiches or a bottle of wine and pay for it with the app," he says. "That's as easy as a transaction can get. When they come in the store it's ready for them already paid and in a bag with their name on it." He also mentions customizable ads and coupons, "so when someone enters a store the system will recognize your preferences and guide you with an interactive map for things you might be interested in." Home delivery remains in the future for Living Green. He sees that coming, but so far the logistics are daunting, referencing the nine stages of banana ripeness as an example. When a customer orders a banana, what ripeness are they looking for?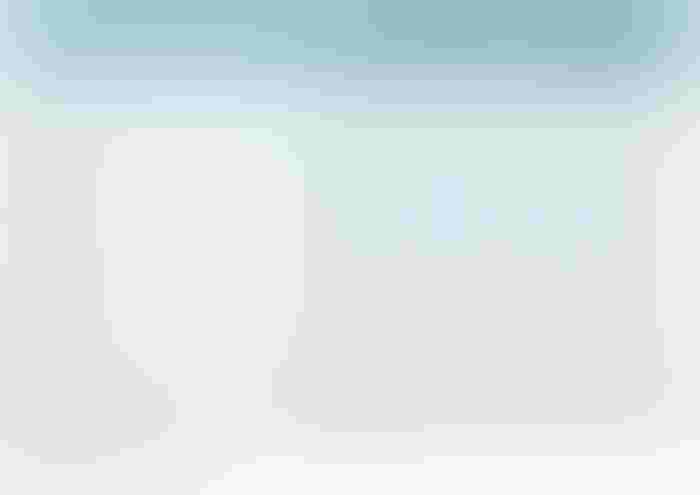 For Betsy's, staying relevant involves a two-pronged strategy against the internet competitors. First, "There's nothing to stop customers from learning what they need to learn about a product from us and then buying it the next four times from their Amazon Prime account," Billingslea says. "We're running increasingly into those kinds of challenges, so we're having to look at what products we really want to recommend, as far as which manufacturers give us a fighting chance and which throw us under the bus, and maybe we want to look at other products that … do a better job of their MAP programs."
Their second prong is a growing private label program. "We're working with three different companies for private label, so we have the abc's but we also have the specialty formulas and a lot of tinctures, too. Our goal is that out of every three to five products we sell, at least one of those is private label."
Back in the food world, internet competition may be helping the small independent specialty shops. Utilizing the convenience of home delivery for basics may provide the backdrop for taking in more outlets for the specialty items.
Cured's Frischkorn thinks so, admitting that even his family uses the internet for groceries and home staples. "We get a lot of those ourselves through Amazon now," he says. "Where we used to grab most of our things from our shop and stock up on staples from a bigger market, now we're going to the bigger market less and we're having those things sent to our home."
Kapperman agrees that letting someone else handle commodity delivery creates an opportunity for independent brick and mortar to differentiate. "Let them lose money," she says. "Because they're not making money. Thrive is not making money, Amazon just recently started making money and it's doubtful Fresh is contributing to that."
For Papageorgiou, the most important thing is the present, and creating a store worth coming into. "We're looking into the experience instead of the commodity," he says.
"It's an exciting future ahead," Papageorgiou says. "There's definitely going to be a lot of changes, and if we want to stay in the business and be competitive, we've got to be on the forefront of change, not on the backend."
Subscribe and receive the latest updates on trends, data, events and more.
Join 57,000+ members of the natural products community.
You May Also Like
---