Retail still matters: Why a dual brick-and-mortar and DTC channel strategy leads to success
Retail still matters: Why a dual brick-and-mortar and DTC channel strategy leads to success
How a brand leverages different channels is not a one-size-fits-all proposition; here are some key things to take into consideration when making the decision.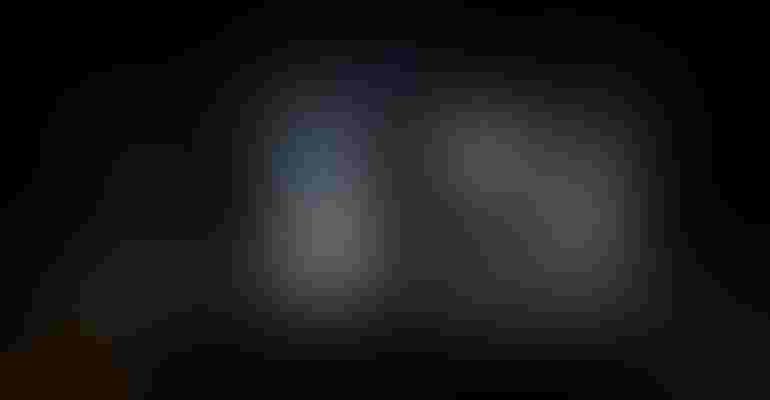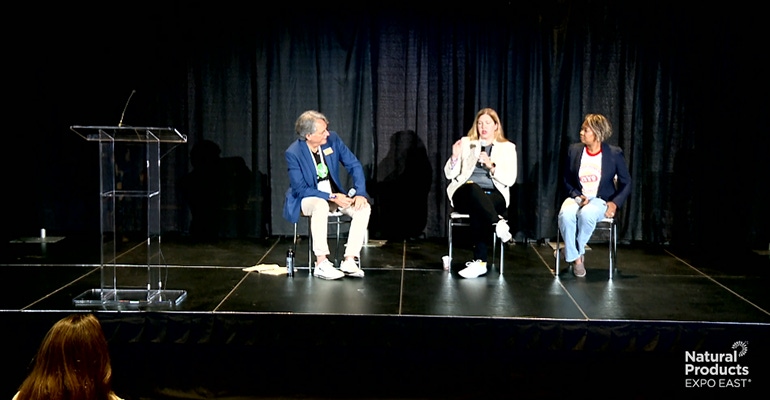 "Retail is not dead," said SPINS Retail Partners Director Meagan Nelson. "Mediocre retail is dead. If you're going to be mediocre and just like everyone else or have no differentiation strategy, yeah, you're going to die—you're not evolving and changing with the consumer." But for those brands that are? "There's strong growth in all categories."
Nelson joined moderator Bill Capsalis, executive director of Naturally Boulder, and Perteet Spencer, co-founder of AYO Foods, to discuss how brands can be part of that growth in the Yes Retail is Still Relevant! Why a Dual DTC and Retail Channel Strategy Works Best panel discussion session at Natural Products Expo East in Philadelphia. (Dec. 27 editor's note: The replay is not currently available.)
How the pandemic turbocharged change
Five to eight years ago, when natural products brands shared their strategies with Capsalis they planned for about 15% of sales to be online, he said. "Now, it's more like 40%. And last year, we saw some planning for 100% online."
"E-commerce was always coming, especially in shelf stable. Other areas, like frozen and fresh, are a lot harder," said Nelson, who works with over 200 retailers to understand trends. COVID-19 accelerated its arrival by at least five years, she said. "Necessity breeds a lot of invention."
And channel evolution is not going to stop. "It's not going to get simpler. The future is going to be complex. There will always be two channels … someday three, four and maybe five."
Choosing your channel(s)
A food industry veteran with years of experience at SPINS and General Mills, Perteet Spencer saw a gap in the market she was passionate about filling. The West African food she grew up with was missing from the mainstream market. With her husband, Fred, she created AYO Foods as a platform brand to celebrate the ingredients and flavors of West Africa. "AYO" means "joy," in Yoruba, a nod to the joy of sharing with family and friends. The company launched in July of 2020. "Our pandemic baby," said Spencer.
The brand's first retail partner was Whole Foods. It sold on shelves in 50 outlets in the southwest. It will be sold in 3,500 retail stores by the end of 2021. Brick and mortar was simply the most practical choice for frozen food, because shipping on dry ice is prohibitively expensive. "Frozen was super intentional for us," says Spencer. The Spencers wanted consumers to experience the complete flavors of West Africa and believed the best way to do so was through easy, frozen meals that could be enjoyed after heating for three minutes.
They used the pandemic to refine their strategy and pivot as they scaled, adding three more frozen items and two shelf-stable, e-commerce-friendly hot sauces. Because the brand offers primarily frozen products, the company is planning to continue with a mostly (85%) brick-and-mortar sales plan for the next year, then evolve as the AYO portfolio diversifies.
For AYO, both online and brick-mortar-retail channels "play really important roles." It's key to clarify what experience you want the consumer to have in each channel and determine "how to show up in each to most effectively meet those needs," she said. For online, that meant finding an expert partner. "E-commerce was not an area I spent much time in. Our partners were super helpful getting us up and running and thinking about the channel's strategic role. They were critical in helping us get rich insight that informs our brick-and-mortar strategy, too," she said.
Spencer emphasized that how one brand leverages different channels is not a one-size-fits-all proposition. The optimum channel mix for your brand should use brick-and-mortar and e-commerce to complement each other and drive brand growth, she said.
Tasting and tastemakers
The Spencers planned for AYO's launch to happen primarily in stores—with in-store sampling to introduce the brand. The pandemic tanked those plans. "It forced us to be sharper marketers," said Spencer. They had to think hard about how to create the sampling experience online. They produced a slew of live virtual events where they brought people into kitchens to experience their food. They sent samples directly through partners so consumers could try it. "And, we're so excited to be at a show like this to get our food into people mouths," she said.
To help break down barriers between AYO and people who may never have considered West African cuisine, the Spencers partnered with beloved Top Chef finalist Eric Adjepong, a Ghanaian-American known for his joyful passion for West African foods and flavors. Adjepong helped create two dishes for the brand. "Partnering with someone like Adjepong makes it easier for people to wrap their head around foods they've never experienced before," said Spencer. She encourages brands with more disruptive products to think hard about who can help amplify the brand's proposition.
Make sure that proposition is articulated harmoniously across whichever channels you choose, said Nelson: "You must have a cohesive voice. The marketing on one channel benefits all channels."
The panelists agreed that retail, for certain, is still relevant. And, noted Capsalis, it's still neither easy nor cheap. "Don't fall for the old game that it's cheaper to sell in DTC than it is in retail. Neither one is cheap."
(Dec. 27 editor's note: The replay is not currently available.)

Watch the replay
The Natural Products Expo East 2021 session Yes Retail is Still Relevant! Why a Dual DTC and Retail Channel Strategy Works Best is available for replay in the Natural Products Expo Virtual community platform.
Subscribe and receive the latest updates on trends, data, events and more.
Join 57,000+ members of the natural products community.
You May Also Like
---
Sep 20 - Sep 23, 2023
Natural Products Expo East is the East Coast's leading natural, organic and healthy products event.
Learn More