Sales take off for Whole Foods-style baby grocery store
Sales take off for Whole Foods-style baby grocery store
Though doors just opened in November, The Baby Grocery Store, which specializes in eco-friendly, organic and natural baby goods, is posting 20 percent growth month over month and is seeking community investments to add two new locations.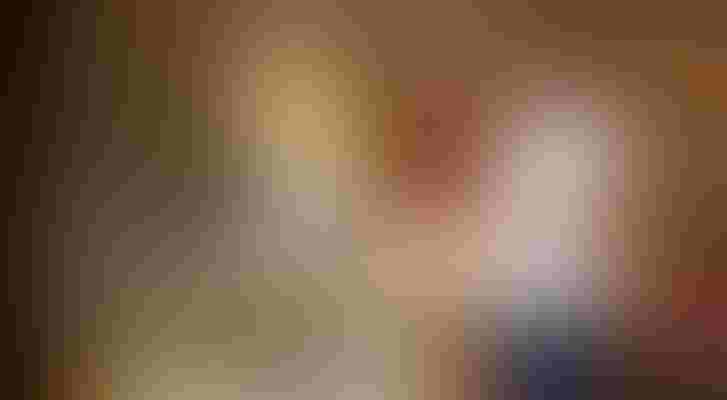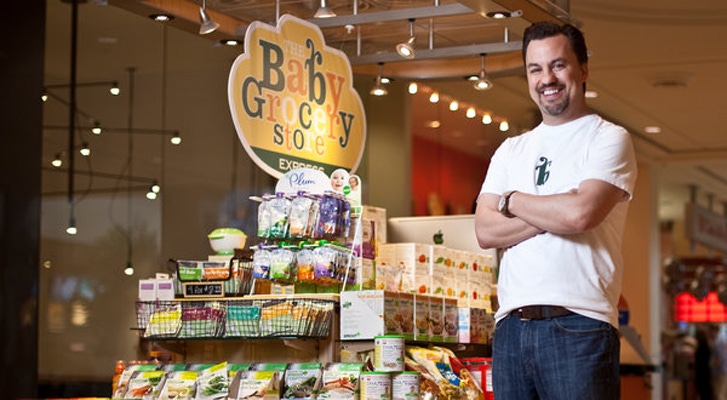 Parents hunting for natural, organic and sustainable baby products may frequent boutiques, online retailers and big-box stores just to find the items they need. What if these high-quality goods could be found under one roof? That's the concept behind The Baby Grocery Store in Charlotte, N.C.
After his first child was born, Darren Gann realized that while there were plenty of natural pet food stores that offered information and healthy products for his dog, there wasn't a similar one-stop-shop for babies. He opened the 7,000-square-foot store in November, and already, sales have exceeded expectations. New parents, hungry for convenience and an educational shopping experience, are flocking to The Baby Grocery Store for organic, non-GMO foods, toxin-free personal care items and classes ranging from how to make baby food to natural treatments for eczema. 
newhope360: How did you come up with the idea for The Baby Grocery Store?
Darren Gann: My wife and I had a Yorkie before our daughter was born. When our dog got sick, we went to a natural pet food store in the area. It was a great experience. The staff was really knowledgeable about what to feed our dog and what ingredients to watch out for in regular dog food. When we were looking for healthy, organic products for my daughter, it was really hit and miss with what was available. I made a joke that I couldn't believe that there were natural pet food stores all over the country and there wasn't a single baby food store.
I started researching what natural and organic products were available to see if there was enough to make a business. I found everything from eco-friendly baby bottles to stainless steel storage to allergy-free products—but there wasn't one store that carried all of these products. So we set out to be a Whole Foods-style store for baby products.
newhope360: What standards do you require? 
DG: Everything must be plant based and natural. We don't do any toxins like phthalates and parabens in our body care. With our food, we only carry organic and even then we're particular. Though Gerber has an organic line, we haven't brought it in because we're not sure the quality is there. We jump at the chance to carry as much non-GMO as possible, and what's available is growing exponentially. We have a wide array of non-GMO products. Still, our position is to not have very difficult standards. Parents create the bar, we just want to make it easier to find the products that suit their needs.
newhope360: What makes The Baby Grocery Store different from other baby-focused retailers?  
DG: The shopping experience is important to us. I wanted our store to have a really cool modern design, so I borrowed inspiration from Anthropolgie. We built in distressed wood and use muted blues, pinks, yellows and oranges to give it a farmhouse feel. To make it homey, we built in a community center that was designed like a living room. This is where we host education events from cloth diaper classes to how to treat eczema naturally. We also built in a kitchen so we could offer cooking classes, such as how to make homemade baby food.
Because new parents are often strapped for time, we use technology to make the experience as streamlined and easy as possible. We check people out on the floor using iPhones and iPads. We also offer curbside pickup for moms whose babies are sleeping in the back. We can grab what they need and meet them outside.
Seeking community investment
newhope360: Has the store been busy?
DG: Our volume is great. Our business has been tracking at a 20 percent increase month to month. Everybody wants us in their city. It's been phenomenal. I'm all about the wisdom of crowds, so it was important that our store be very community minded. We're not trying to propagate a product or an array of products. We're also not trying to be a nichey, boutique store. We want to be part of parents' everyday routine—a one-stop-shop to pick up fantastic products.
newhope360: Why open investment opportunities to your community?  
DG: We do have traditional investment opportunities, but I wanted our company to be partly owned by the community. At the end of the day, we're a consumer-driven store. If you have too many bankers and too many private equity firms, I think it's easy to lose touch of why you exist. I want some of the regular community people to be at the table and to voice their opinions. There's no one more educated on product than a mom. We want to know what she wants and what's acceptable in her home.
newhope360: What will you do with the money?  
DG: We're looking for just over $1 million, which will primarily go toward opening two stores out West. We have a full online store right now and we'd like to develop it further as well. We also want to open a kids' café to offer fresh foods like real apple juice and peanut butter and jelly sandwiches made with just-crushed peanuts and jam made from actual fruit. We want to introduce a new generation of eaters to what food should really look and taste like.
Subscribe and receive the latest updates on trends, data, events and more.
Join 57,000+ members of the natural products community.
You May Also Like
---