Spoon Guru brings AI to nutrition data analysis for retailers
Spoon Guru brings AI to nutrition data analysis for retailers
Learn how the technology will bring ease to shoppers with increasingly complex dietary wants and needs.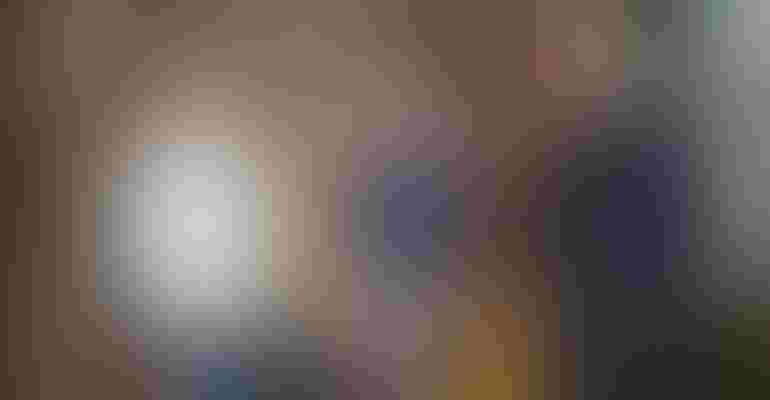 Spoon Guru co-founders (left to right) Simon O'Regan, Markus Stripf and Tim Allen.
Spoon Guru
A London-based technology start-up that uses artificial intelligence to provide rich product nutritional data is seeking to expand in the U.S.

Spoon Guru, flush with a new, multimillion-dollar investment from an Australian venture capital firm, conducts in-depth analyses of food product ingredients to provide nutritional data that is used by its retail partners to help consumers make dietary choices. The data Spoon Guru compiles from a range of sources is much deeper and more robust than the information found on typical product labels or online descriptions, said Markus Stripf, co-founder and CEO of Spoon Guru.
"We make it easier for retailers to highlight that information in their product catalog and then respond to consumers who have very complex and individualized needs when it comes to diet," he said.
Spoon Guru's proprietary TAGs platform analyzes the nutritional attributes of every ingredient in each product, and uses its algorithms to ensure that products are classified correctly in retailers' online databases. Typically, online searches of grocers' websites for products with specific nutritional attributes, such as vegan or gluten-free, for example, can yield either no results or incorrect results, according to the company.
With Spoon Guru, retailers can provide various tools and filters to showcase all of the products that are most suitable for the dietary preferences of each individual shopper, according to Shipf. Consumers can then more easily compare product attributes and make the best choices for their specific nutritional needs.
The company's artificial intelligence (AI) and machine learning capabilities, when combined with the expertise of its staff dietitians and nutritionists, help ensure that Spoon Guru can process large volumes of product data quickly and accurately every day, Shipf explained.
Spoon Guru works with some of the largest food retailers in the world, including Tesco, and is seeking to form relationships with large retailers in the U.S. as well. It has established a U.S. headquarters in Los Angeles. The company previously had gained a foothold in the U.S. through a relationship with Jet.com, the higher-end ecommerce division of Walmart, before the retail giant shut the web service down earlier this year.
Stripf said Spoon Guru is now in "advanced talks" with multiple U.S. retailers, and expects to announce some new retail partners in the U.S. in the near future. It is primarily targeting large chain retailers, he said.
"We are prioritizing the U.S. market because there is so much consumer demand when it comes to transparency," said Stripf.
The new investment, which comes from W23, the venture capital arm of Australia's largest retailer, Woolworths Group, will help Spoon Guru expand and add new products to its portfolio, he said.
"Spoon Guru's specialist algorithms are already meeting the health goals and dietary requirements of millions of Woolworths' customers," Ingrid Maes, managing director of W23, said in a statement. "Our partnership model will give the team at Spoon Guru the freedom to continue doing what they do best, while also helping Woolworths differentiate its offer and accelerate the Group's ability to meet the changing health needs of customers."
Retailers pay to subscribe to the service, which can also be used to analyze the nutritional content of prepared-foods recipes for an additional charge, Shipf explained. The platform also allows retailers and their suppliers to promote specific products within search results, and makes it easier for retailers and manufacturers to target specific shoppers with personalized communications such as product recommendations.
The technology brings to the online food shopping experience the type of hyper-personalization consumers have become accustomed to with digital content providers such as YouTube or Spotify that learn from consumers' past behaviors, Shipf explained.
"We call it a segment of one," he said. "We really believe it will become about offering truly personalized individual experiences. The fact that the food shopping experience is pretty un-personalized in most instances is a bit anachronistic."
Stripf, who is a vegan, cites the example from his own personal experience of receiving offers for Christmas turkeys every year in the U.K.
"It is such a frustrating experience for me," he said. "We think that is going to change as a result of the use of AI."
The pandemic has only increased the demand for nutrition information as consumers have become more conscious of healthy eating, said Stripf. In response, Spoon Guru has added an "Immunity Support Tag" to highlight appropriate products.
"People are more concerned about what they put in their bodies," said Stripf. "People are looking for healthier foods, and they have complex requirements. There is a huge opportunity to reimagine how people want to shop, and to use technology to create much, much better shopping experiences, with more information, and more convenience and more personalization."
Subscribe and receive the latest updates on trends, data, events and more.
Join 57,000+ members of the natural products community.
You May Also Like
---