Walmart, Amazon lead in online grocery, but supermarkets gain ground
Walmart, Amazon lead in online grocery, but supermarkets gain ground
Study: Grocery stores see highest percentage of first-time online food shoppers.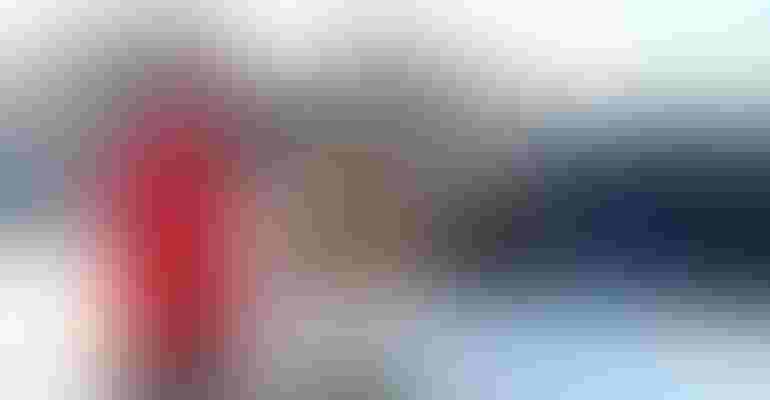 Use of click-and-collect service has increased since last year, Retail Feedback Group's 2019 Online Grocery Shopper Study found.
Brookshire Grocery Co.
In online grocery, supermarkets are holding their own against the double juggernaut of Walmart and Amazon.
This year, Walmart zoomed past Amazon as an online grocery destination, according to the 2019 U.S. Online Grocery Shopper Study by Retail Feedback Group (RFG), a Lake Success, N.Y.-based consumer research firm. Of 1,000 U.S. consumers surveyed who shopped online for food and groceries in the previous 30 days, 37% cited Walmart (up from 32% last year) and 29% named Amazon (down from 31% a year ago) as the retail venue. (Infographics courtesy of RFG)
Supermarkets were the online grocery shopping destination for 22% of those customers, up from 21% in the 2018 study, while other online grocery providers saw their online grocery share fall to 12% from 15% a year ago, RFG said. What's more, supermarkets had the highest percentage of shoppers (22%) reporting first-time online grocery use, compared with 18% for Walmart and 9% for Amazon.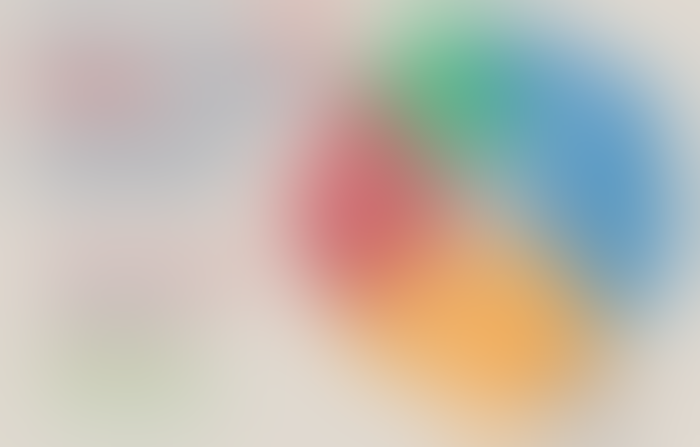 "As Walmart increases their focus on online grocery shopping, it appears to be resulting in more trial, given the surge in shoppers reporting using Walmart for their most recent online grocery shopping experience, beating out Amazon," RFG principal Brian Numainville said in a statement. "At the same time, supermarkets/food stores also appear to be gaining ground in increased overall satisfaction as compared to last year and now register the highest percentage of first-time users, showing positive momentum for the channel."
In terms of customer satisfaction with online grocery purchases, supermarkets gained on leaders Amazon and Walmart, which saw declines from last year's RFG study. On a scale of 1 to 5, Amazon scored 4.60 in the 2019 survey (down from 4.70 in 2018), while Walmart rated at 4.45 (down from 4.54). Supermarkets/food stores improved to 4.43 this year from 4.36 in 2018.
RFG's study examined 12 key satisfaction touchpoints of the online shopping experience, including ordering, fulfillment and people elements, by major provider. Amazon shoppers rated six of the 12 elements significantly higher than supermarket/food store and Walmart shoppers rated their providers. No elements were rated significantly higher by Walmart shoppers versus supermarket/food store shoppers.
"Interestingly, shoppers with orders fulfilled by Instacart have an overall satisfaction score of 4.58, similar to that of Amazon and higher than both Walmart and supermarkets/food stores," RFG noted. Of the 53% of shoppers whose grocery order was delivered, about a quarter had their deliveries made by Instacart.
Amazon had the lowest percentage (3%) of online grocery shoppers not receiving all of the items they ordered, compared with 5% for Walmart and 8% for supermarkets/food stores.
Overall, more than half of the consumers polled tried or shopped with only one online grocery provider in the past 12 months. About 20% said they shop mostly or only online for food and groceries, 32% shop online and in-store about equally, and 48% mostly shop in-store and occasionally shop online. Click-and-collect fulfillment has risen, with 47% of respondents picking up their online grocery orders versus 43% a year ago.
RFG's research revealed that consumers are seeing fewer differences between shopping for groceries online and in stores. Though online holds an edge in convenience and stores have a quality/freshness advantage, 50% or more of shoppers found both types of shopping equal for seven of the 12 factors measured. Generational differences in online grocery shopping have faded as well, with Baby Boomers reporting a higher level of satisfaction (4.56) than Gen X (4.48) and Millennial (4.45) customers.

"These results show that the growth and maturation of online grocery shopping continues to erode the advantage once held by the shopping experience at a physical store," according to RFG principal Doug Madenberg. "Consider, for example, that 71% of shoppers now indicate that showing a company knows and cares about food is equal for both online ordering and shopping in-store."
As in last year's study, fresh food departments posted double-digit percentage increases in purchases of in produce (41%), meat (36%), bakery (35%), deli meats and cheeses (32%), prepared foods and meals (26%), and seafood (14%).
Still, perishables were the leading items that fell short of online customers' quality expectations. Forty-five percent of respondents cited produce as not meeting their quality standards, followed by meat (26%), center store (25%), frozen (23%) and dairy (22%) items.
Eighty-two percent of shoppers reported that freshness was the top factor when buying baked goods online, with quality (68%) and price (51%) the next most important factors. Of those who don't purchase bakery products online, 57% said they want to choose the items themselves, 45% were concerned about freshness and 36% were uncertain about getting a good shelf-life date. Bread and cookies were the top baked goods consumers buy online.
"Shopping online for fresh items is now a more accepted part of the online grocery shopping experience," Madenberg and Numainville added. "This growth may be a combination of a broader cross-section of shoppers engaging in online shopping, as well as more experience by online providers in successfully meeting the expectations of consumers in these departments."
One big plus for all online grocery providers: Customers tend to buy more than initially intended. Of those surveyed by RFG, 39% said they were enticed to purchase additional items. The top reasons for doing so included "noticed it was on sale or a good value" (62%), "noticed it was new or interesting" (34%), "remembered I needed the item(s) while placing my order" (31%), "noticed it was fresh or in-season" (18%), and "site/app recommended the item(s) based on my cart or prior purchases" (17%).

This piece originally appeared on Supermarket News, a New Hope Network sister website. Visit the site for more grocery trends and insights.
Subscribe and receive the latest updates on trends, data, events and more.
Join 57,000+ members of the natural products community.
You May Also Like
---
Sep 20 - Sep 23, 2023
Natural Products Expo East is the East Coast's leading natural, organic and healthy products event.
Learn More