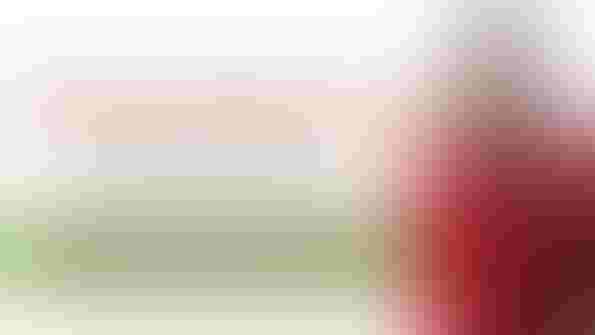 In the '70s, Stan Meyerson opened his own pharmacy practice in Syracuse, N.Y., where he happily doled out what he thought were the best medicines to address any health concern. Then, in the early 1980s, Meyerson was diagnosed with colon cancer.
He changed his diet, began researching supplements and added natural options to his pharmacy, even though integrative medicine was relatively unheard of in his community. Meyerson beat the disease and then did something drastic: He closed his pharmacy and purchased Natur-Tyme, a natural store nearby.
At Natur-Tyme, Meyerson used his background in medicine and passion for natural remedies to counsel customers on then-little-known ailments such as fibromyalgia and chronic fatigue. In 1986, he opened NEEDS, a mail-order supplement business specifically for chemically sensitive shoppers. Meyerson passed away in 2012, but his mission lives on through his daughter, Wendy, who now helms Natur-Tyme. Under her leadership, the store doubled its size last year and continues to explore new, innovative ways to serve today's natural shoppers.
Tell us about your supplements dispensary. Was it born from the NEEDS business?
Wendy Meyerson: That actually grew out of a relationship with one of our vendors. It's a direct-fulfillment program for physicians who want to recommend supplements to their patients but don't want to carry that inventory. After a doctor suggests a product, the client goes onto a password-protected website to order. We offer about 30 brands now, and products are mailed directly to patients. This program allows physicians to make supplement purchasing easy and one-stop for their patients. It's been a very successful arm of our business. 
What are the other arms?
WM: I'm very much into natural beauty and have tried every product on the market. When I first got involved with Natur-Tyme, I thought I wouldn't be able to use natural beauty products because they wouldn't work. How wrong I was. They're just as good or better. I started ordering mineral makeup before anyone had really heard of it, and I hired cosmetologists and aestheticians to counsel people on everything from acne to rosacea. Now we have a full-service in-store salon, Enhanced Beauty Salon, where we do massages, facials, haircuts and hair colors. Every product we use in the salon, except for the professional hair color, can be purchased in our store.
Most people understand how food and supplements impact their health, but I believe the final frontier is realizing that what you put on your body also has impact. We have cancer survivors and people with compromised immune systems who can't tolerate most salons but do very well with us.  
How is the salon going after about a year in operation?
WM: It's been a blessing, no question, but we're still finding our footing. I have an experienced salon manager, but it's a different customer and a different mentality. We're learning and making our way. People know Natur-Tyme, but that doesn't mean they know Enhanced Beauty Salon, so it's like building another new business. But customers trust us because it's inside our store.
You also opened a café around the same time, right?
WM: Yes, we wanted to enhance our customers' shopping experience. We started with juices, smoothies and gelato. Everything is gluten free and as local and organic as possible. In the fall, we began offering chili and soups, and we recently added grab-and-go salads. We want this to be a place to take a break and refuel. 
Are the new businesses successful?
WM: When we first started thinking about expanding, money was grand, business was good. But then the economy started having issues. We expanded in 2012, right before the election. It was a tough time, but I really felt things would turn a corner and we'd be poised to rock it. Unfortunately, we are still where we are in the economy. It's definitely been a challenge, but what's kept us going is how appreciative our customers have been. We have a community room that holds 75 people for workshops. Our annual health fair attracts 2,000 people. The love flows from our customer base right back to our store. It's hard to put a price on that.  
Three Tips to expand your business 
Connect and believe. Ask yourself what else you could provide to give the community more reason to connect with your store. Natur-Tyme's motto: If it's right for the customer, if it's right for the community, then it's right for us. Any expansion takes work, so you must be passionate about and confident in what you're doing and why.   
Let go. It's natural to want to maintain control of every aspect of your business, from serving shoppers to researching new products. But with an expansion—especially into an entirely new business—you must let go to some degree or you'll be limited in what you can accomplish, Meyerson says. Bring the right people on board and have faith in them. You'll be amazed at what gets done.   
Remember, tech is your friend. Technology can streamline processes that you never imagined needed fixing. Meyerson expanded her business and updated her POS system at the same time. "It was a hell of year, but we're finally coming out the other side," she says. "Now my buyers are walking around with their iPhones scanning products to UNFI. If you'd told me that a year ago, I'd have said you were nuts." 
Subscribe and receive the latest updates on trends, data, events and more.
Join 57,000+ members of the natural products community.
You May Also Like
---
Sep 20 - Sep 23, 2023
Natural Products Expo East is the East Coast's leading natural, organic and healthy products event.
Learn More