What to consider as Amazon grows the Whole Foods 365 brand online
What to consider as Amazon grows the Whole Foods 365 brand online
Analysts expect to see collaboration between Amazon's online presence and Whole Foods Market's 365 program this year. Learn three ways to prepare for this change.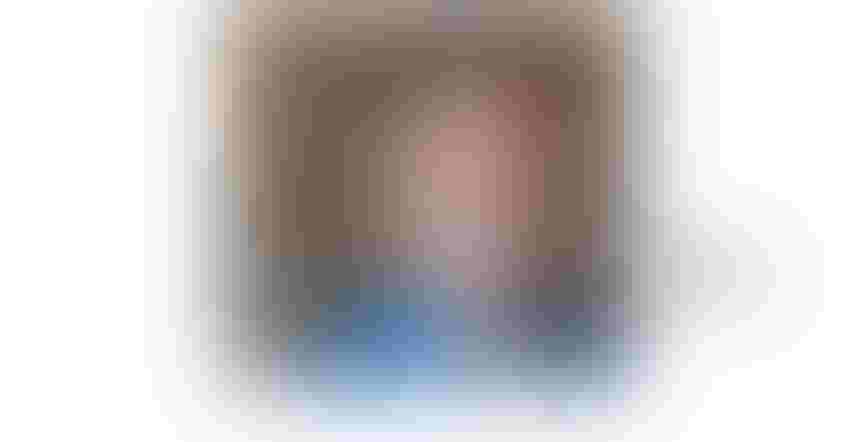 To date, the Amazon-Whole Foods Market acquisition has been very successful in generating hype and dominating headlines. It even raised the value of Whole Foods on Wall Street overnight while competitors nosedived. But despite this initial buzz, we haven't seen significant changes or collaboration between both companies—and many anticipate this changing in 2018.
As this shift happens, a key brand that players in CPG and health categories should be paying attention to is 365, Whole Foods' "Everyday Value" private label line of consumable products. 365's expansion out of brick-and-mortar, by way of the Amazon platform, is expected to put pressure on competitors, especially those without a digital playbook.
As the 365 brand develops, brands should keep the following three things in mind.
1. 365 will lead an army of high quality private label products
The degree of separation between private label brands is lessening. This is largely driven by an increase in the manufacturing quality of private label products, which has raised trust in unbranded goods—66 percent of millennials (the largest cohort of shoppers) choose to shop for private label products. 
Like many large retailers with a solid in-house brand (Costco and Kroger, for example), Amazon uses a trail of consumer data to create its own versions of best-selling products. Right now, with its focus on grocery and CPG products, 365 is the second-best-selling private label brand on the Amazon marketplace behind AmazonBasics. Eventually, Amazon may only sell its white label products directly, leaving establishment brands to sell through the marketplace.
2. Competition will get stronger
Consumable goods are very easy to replicate. Creating a cookie, for example, is a relatively straightforward process that takes a matter of weeks. The barriers to launching a private label product are remarkably low. A brand's most useful line of defense in this situation is having a great story that drives loyalty; without a story, there will need to be something exceptional or unique to separate a product from a private-label clone.
Another way to outshine private label brands, albeit a difficult one, is through quality and innovation. Soylent stands out as an innovative brand, having produced and released new versions of their product frequently, and in some cases, in just over a month. The changes to their product were in response to customer feedback, science and research.
Here's a  look at the Soylent product versions over time:
Early 2014—Soylent 1: First full version. Ingredients were finalized in January 2014, which use rice as the protein source and shipments began in April (vegan) and May (regular) of 2014.

Oct. 2, 2014—Soylent 1.1: The sucralose was decreased, giving it a more neutral flavor, and new digestive enzymes were added.

Nov. 10, 2014—Soylent 1.2: Omega-3 fatty acid from fish sources was replaced with omega-3 from algae, making the drink suitable for vegans and the enzymes added in Soylent 1.1 were removed.

Dec. 11, 2014—Soylent 1.3: Dipotassium phosphate was added and shipping box sizes were reduced.

Feb. 25, 2015—Soylent 1.4: Fats were incorporated into the powder that eliminated the need for the oil bottles, resulting in less packaging required in the shipping boxes. It used a carb/fat/protein calorie ratio of 43/40/17, isomaltulose was added and gum acacia was removed.

June 1, 2015—Soylent 1.5: Improvements to texture from a reduction to oat flour and an addition of emulsifiers. Removal of powdered safflower and flaxseed oil which were both replaced by canola oil powder, supplementing the existing powdered high oleic sunflower oil and algal oil.

June 23, 2016—Soylent 1.6: Uses whole algal flour, high oleic algal oil and soy protein isolate that replaces brown rice protein. 45 percent lipids, 20 percent protein and 35 percent low-glycemic carbohydrates, closer to Soylent 2.0 macronutrients. (Discontinued in October 2016 after reports of gastrointestinal problems.)

Dec. 15, 2016—Soylent 1.7: Reformulated to have a more neutral flavor profile and it removes algal flour in favor of more algal oil.

March 13, 2017—Soylent 1.8: The fiber source shifts from isomaltooligosaccharide to soluble corn fiber. Replaces all algal ingredients with high oleic canola creamer. Usage of gums is halved. Serving size is same while weight per serving increased.

Jan. 9, 2018—Soylent 1.9: With the 2020-required Reference Daily Intake guidelines, the potassium and fiber has increased per serving; all vitamin and mineral content has been increased or decreased to follow the revised guidelines. Cacao Powder version 1.9 is the first flavored powder product from the company.
Following a similar strategy, Amazon launched a private-label fashion brand called The Fix with the intention of releasing new styles monthly, based on consumer demand. The supply chain implications of such rapid changes can be daunting for both small and large brands. And if Amazon is able to implement similar rapid feedback-based changes to 365, and if Amazon injects products into both e-commerce and brick-and-mortar, CPG brands will need to differentiate themselves more than ever.
3. Put customers first
Amazon collects massive amounts of data on sales trends and customer archetypes. With this information, they are able to constantly stay on top of what products shoppers are looking for, and pair their offerings with attractive delivery options. Applying this strategy to 365, Amazon has upped the customer experience by making grocery products available via Prime Now and Prime Pantry, nearly instantly, at a low price.
When plotting out your go-to market strategy, put customers at the front end of your process. Think about how, when and why people buy products like yours. Think about Amazon, social media, and all forms of retail, and identify where your products fit into these buckets.
The traditional sales funnel—awareness, consideration, conversion—has evolved. Brands should take a realistic look at how their customers search, review and purchase their products, and place their investments where there is true value. This extends far beyond websites and Amazon.com offerings: Brands should be thinking about how the supply chain (2-hour delivery, free returns, free delivery, seamless ordering) can be a competitive advantage.
To compete in the near and distant future, brands must be willing to offer their customers one of three things: a product with a story they can believe in; a product with a unique selling point that nobody else can deliver; or a convenient experience that adds value to their lives.
John Willkom is the director of CPG at NetRush, which provides supply chain capabilities and creative services to increase brands' presence and sales on the Amazon marketplace.
Subscribe and receive the latest updates on trends, data, events and more.
Join 57,000+ members of the natural products community.
You May Also Like
---