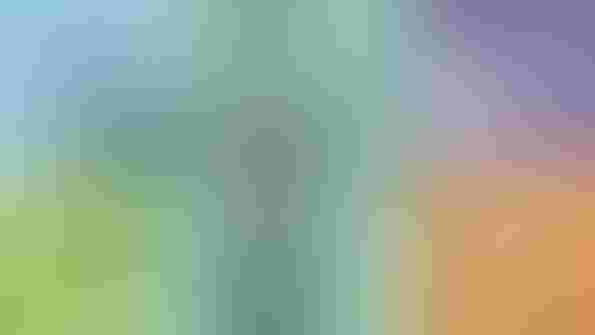 Who buys natural, organic and other healthy products? And, perhaps more important, who is likely to purchase these products in the future?
The answer to these questions goes well beyond the typical label-obsessed mom with young children who we typically associate with buying healthy products, as New Hope Natural Media (Natural Foods Merchandiser's parent company) has learned through a new consumer segmentation study conducted early this year. New Hope conducted this research to better understand the continuum of attitudes and behaviors that drive consumers to trial and adopt healthier eating habits and a wide range of healthy products and ingredients. We then wanted to share this information with the broader natural products industry—particularly natural products retailers—to help them know who to target and how with their health and wellness offerings.
Know your natural foods customer with these data points.
The result is New Hope's Market Innovation Consumer Segmentation study. This research is based on a survey of 5,500 U.S. consumers conducted in July 2013. The survey, which represented more than 90 percent of the U.S. population, identified a new breakout of five distinct consumer groups that we are calling the #Young4Ever, Chief Health Officer, 4 Out of 5 Doctors, Guilty and Defeated, and Life Taste Good segments.
As you will see in the following pages, these segment breakouts are defined by much more than demographics, such as age, income, family status and education level. This research categorizes consumers based on attitudes and behaviors regarding nutrition and the acceptance and adoption of healthy habits and products.
This approach to the research produced five highly differentiated consumer segments. "We didn't get a lot of fuzziness between segments, which is often a problem in segmentation research," says Kirk Ward, executive vice president of market structure and analytics at TNS North America, New Hope's research partner for this study. "We were also able to identify some very interesting motivational drivers for each of the segments, as well as pinpoint those segments that have a higher proportion of early adopters of health and wellness products."
As part of this study, TNS asked consumer survey participants to evaluate 180 healthy product concepts, ranging from vegan protein powder to organic hummus to natural mint mouthwash. We added this element to the survey to zero in on those concepts and ingredients with the highest growth potential in the overall market and amongst each consumer segment. The belief is that this information will help natural product manufacturers and retailers identify and target—with the right messaging—those consumers who are most likely to be early adopters of their natural, organic and healthy product offerings.
New Hope has long had its finger on the pulse of the natural products consumer through our Delicious Living brand. However, this consumer segmentation work—which will be ongoing throughout the course of 2013, 2014 and beyond—has already taught us a lot about consumer affinity for specific healthy product concepts, as well as for attributes such as local, organic, natural and sustainable. Two things that stand out are 1) that attitudes and behaviors toward healthy products vary widely among consumer groups; and 2) that natural food retailers face great and different opportunities with each of the following shopper segments.
#Young4Ever
Fad focused shoppers on quest for healthy living
These members of the "in crowd" take more aggressive actions toward health and wellness because they want to stay feeling and looking young. Early adopters of new products (particularly those that have come recommended by friends or social media networks), these consumers are impulsive brand switchers who are not as concerned with price as other shoppers might be.
Nutrition is a means to an end for the #Young4Ever shoppers. They are willing to sacrifice taste and pay more to stay healthy and maintain their weight and appearance. They're also more likely to be younger, more racially diverse males who focus on themselves and what others think of their health and wellness decisions. This group is more committed to natural and organic foods and dietary supplements, particularly sports nutrition supplements. The #Young4Ever segment also has a higher proportion of people who follow vegan and vegetarian diets.
Takeaways for retailers: While they might not look like the traditionally defined health and wellness consumer, the #Young4Ever shoppers should be a key target for many natural, organic and healthy brands. Natural products retailers can cater to these lucrative wellness consumers by staying on top of and offering a rich assortment of products that tap into the latest health and diet trends, which today include vegan, paleo and personalized nutrition. Adding to their healthy aging and energy product sets—in ways that are inviting to both female and male shoppers—will also give retailers effective hooks for reeling in the #Young4Ever crowd.
Chief Health Officers
Label-reading moms seek research-backed products
These goal-oriented, family-focused health managers eat healthy and are avid label readers who know what cues to look for on packages. Often the mothers of young children, the Chief Health Officers will test out and even pay more for health products—but only if those products are backed by research.
An important consumer segment for natural, organic and healthy brands, these active information seekers can be swayed by substantiated product benefit claims and clear and concise labeling. Their knowledge about food and nutrition also helps these shoppers to be good judges of food value and quality. They know what they are getting for the money and therefore are the least price sensitive segment.
This consumer segment is also less likely to use supplements, in large part because they are skeptical that supplements provide any incremental boost over what they get from a good balanced diet. The Chief Health Officers rely on advice from trusted friends who have demonstrated knowledge to back up their advice. However, these consumers are more likely to be the advice givers than the advice receivers.    
Takeaways for retailers: Natural products retailers focused on shopper education and product substantiation are in a great position to cater to the Chief Health Officers, who will view these stores as a trusted information and shopping resource. Also, because Chief Health Officers love to share what they know with others, retailers who win them over are likely to gain their friends and family as well.
4 Out of 5 Doctors
Doctor knows best for these safety-first consumers
Made up of mostly older consumers (many of whom are married or widowed), the 4 Out of 5 Doctors segment is aptly named because these shoppers listen first and foremost to their doctors and actively follow traditional health and wellness advice. This is why these shoppers are the most likely to be on a diet, particularly one that eschews carbs, calories, fat and sodium.
The primary wellness goal of the 4 Out of 5 Doctors group is maintaining quality of life in the face of aging. These people strive to stay active both physically and mentally. They also tend to be active users of dietary supplements, particularly vitamins, minerals, fish oil and other stalwart products recommended by their doctors.
Although they care greatly about product safety, consumers in this group purchase fewer natural and organic products because of price. Consumers in this segment are also less likely to try new things because they are happy with current choices and are very brand loyal.
Takeaways for retailers: Gaining new trial with the 4 Out of 5 Doctors group isn't easy; however, it can be done by first winning over these shoppers' practitioners. Partnering with longstanding community physicians for shopper education and senior lifestyle-related events is one way for retailers to connect with this consumer segment. Carrying more traditional brands—ones that are well known and liked by health care practitioners—is another way retailers can attract the 4 Out of 5 Doctors segment.
Guilty and Defeated
Convenience tops health for these busy shoppers
Time-strapped and stressed out, these consumers <i>want</i>to be healthy but don't actively pursue health and wellness. They feel guilty about this but busy, hectic lives prevent the Guilty and Defeated from taking control of their diets and wellness. The result is low-energy, defeated shoppers (many with young kids) who pay little attention to labels and focus on convenience and price.
Although they are not strict parents (the way the Chief Health Officers are), the Guilty and Defeated consumers care deeply about family—often to their own personal detriment. Their children (and usually there are more than one of them under the age of 12) are often actively engaged in sports and other activities.
Given their time constraints, convenience is very important to the Guilty and Defeated. They will almost always make expedient and pragmatic trade-offs when it comes to food choices and will frequently use snacks or treats as bargaining ploys to attempt to influence a desired behavior in their kids. 
The good news is that these consumers are active on social media and tend to try new things, so gaining trial with the Guilty and Defeated isn't impossible for natural, organic and healthy products brands. The challenge is turning them into repeat buyers.
Takeaways for retailers: The Guilty and Defeated shoppers are very "now" oriented, so create areas of your store where these consumers can easily find convenient and cost-conscious approaches to healthy family meals. Coupons and special promotions can also assist retailers in helping these shoppers and their families.
Life Tastes Good
Taste is priority for these happy-go-lucky customers
These relaxed, happy-go-lucky shoppers understand nutrition and health concerns but prioritize taste and living life to the fullest. They choose food because it is delicious and enjoy cooking meals at home with family and friends. The end result is a consumer segment that is relatively healthy, is satisfied with current brand choices, and avoids natural and organic foods because of taste perceptions.
Consumers in this segment tend to lead active lifestyles and are not particularly diet conscious. They are also aware of their bodies and know when to draw the line on consumption; they do not binge, but they also do not deny themselves.
The Life Tastes Good shoppers are loyal to brands that they can count on for quality and good taste. As a result, they often avoid private-label brands. They are knowledgeable about ingredients in their meal preparation but they use that knowledge not to avoid certain foods but to moderate the use of those foods. These consumers also tend to steer clear of supplements, often because they have concerns about product safety.  
Takeaways for retailers: Compared to each of the other consumer segments, the Life Tastes Good group is a weak potential target for natural, organic and healthy product brands, which face an uphill battle in convincing these consumers that taste and health can go hand in hand. Retailers, on the other hand, can cater to these foodie shoppers by hosting healthy cooking classes and product demos that are yummy enough to prove that healthy can be delicious.
Subscribe and receive the latest updates on trends, data, events and more.
Join 57,000+ members of the natural products community.
You May Also Like
---