Whole Foods Market's local foragers could be your entry in
Whole Foods Market's local foragers could be your entry in
Whole Foods Market tasks team members in regions to discover and bring in local suppliers. Here's how the program works.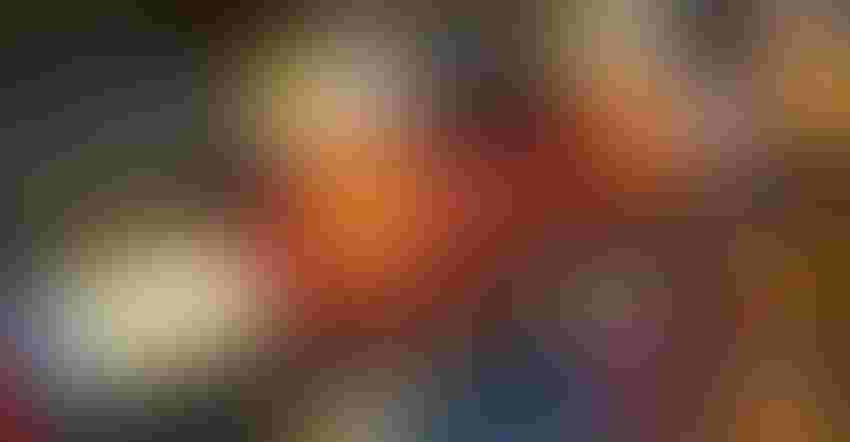 Are gone the days of getting your brand discovered at the local farmers market and finding its way to retail? Did that dream die after Justin's made it? Kelly Landrieu, global coordinator for local brands at Whole Foods Market, says the dream is still alive and well. In fact, she runs a program with local "foragers" that charges Whole Foods Market team members with discovering the best new suppliers (which includes farmers, fishermen and CPG brands) in their regions.
How do they do that? The local Whole Foods Market foragers go out and explore farmers markets and specialty shops—as well as trade shows like Natural Products Expo—looking for the right partners to bring into regional distribution. Once in the stores, the foragers build relationships with these brands and serve as points of contact within the retailer. "They are the shepherds for the local suppliers," Landrieu says.
Baby steps into natural retail
Though Whole Foods Market is a national retailer (with stores in the U.K. too), it's a good place for emerging brands because it has a lot of regions but the brands still have the opportunity to start out small. Landrieu says making it into Whole Foods is usually a brand's first time working with a large retailer—and there's room to expand. "We work hard to grow the brands within the company and reach their potential," she says.
When Landrieu was a local forager herself in Austin, Texas, she discovered August Vega at a farmers market where she was selling her cold-pressed nut milks. Vega's unique product attracted Landrieu enough to place MALK in one store, which is all the founder was ready for. Then, they planned a growth strategy for Vega. From there, she grew to the whole region and then expanded as her capacity increased.
Incubating brand partners
Oftentimes, brands that are discovered are too small for national distribution, or even regional, at Whole Foods Market, but the local foraging program can assist them in growing. The local forager teams are at the heart at that assistance, Landrieu says, working alongside the regional purchasing teams to help their brands grow. "When we find a supplier we love but is not ready for market, we're able to take our experience and put it into advice … sometimes we act as advisors."
In some ways, the local foragers act similarly to incubators, too. "It's really about building that partnership from the beginning so we can grow together. We're all about the win-win relationship," she says. "The local program really strives to make sure that that win-win is there and to embody it."
The right fit
Though it's not common for a brand to start out at national distribution with Whole Foods Market, it does happen. It just depends on the capacity of the supplier, and the capacity of their business, Landrieu says. "There are suppliers that come in and are ready to work. Maybe they have the experience or the ability to build a team that has the capacity."
"It's not a one size fits all opportunity. It really is the right size for the right partner opportunity," she says.
Grabbing Whole Foods' attention
There are two hot trends that Whole Foods Market's local foragers are looking at right now, according to Landrieu. Snacking is quickly becoming the new way people eat, and products that fit that trend are getting noticed.
A specific category that is catching the eyes of local foragers is seeds and spreads. Think: not nut butters. For example, 88 Acres Foods, which is also a recipient of Whole Food Market's Local Producer Loan Program, was recognized for its unique watermelon seed butter, which debuted at Natural Products Expo East 2019 and caught the attention of the New Hope Network editors.
From farmers market to shelf
There is still value in starting out at a farmers market, Landrieu says, because of the interaction that environment creates. "The thing that works out so well for them is they get to engage with their customer, get feedback and see how people react to it in real time," she says.
Like brands doing demos, part of what's so engaging about farmers markets is that customers are not just tasting the product, but they're also engaging in the brand's story.
Landrieu says she has seen the landscape of farmers markets change in recent years. Before working with Whole Foods, Landrieu ran a farmers market where, she said, there would be a few packaged goods like jams made from the farmer's harvest. But now she sees much more packaged goods suppliers, and this allows brands to engage with the larger food community. "All kinds of people go to farmers markets. You get a really wide swath of people there," she says.
And one of them might just be a Whole Foods Market local forager.
Whole Foods Market relationship secrets
So, what are the secrets to developing a relationship with Whole Foods Market? Landrieu says the secret sauce of the local program is finding great partners. "We want amazing, innovative products that speak to a need in the market," she says. For them, it's not just about taking your product out of the box and putting it on the shelf.
 "We're always looking for the next exciting high-quality natural and organic product to bring to our customers."
Subscribe and receive the latest updates on trends, data, events and more.
Join 57,000+ members of the natural products community.
You May Also Like
---