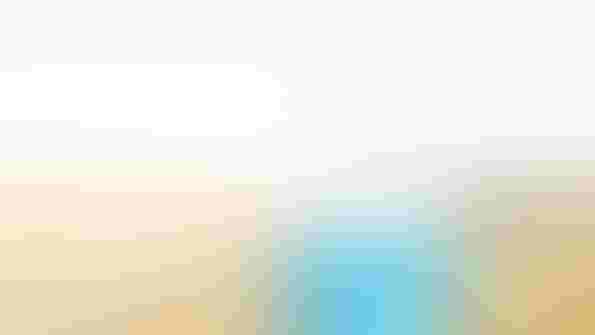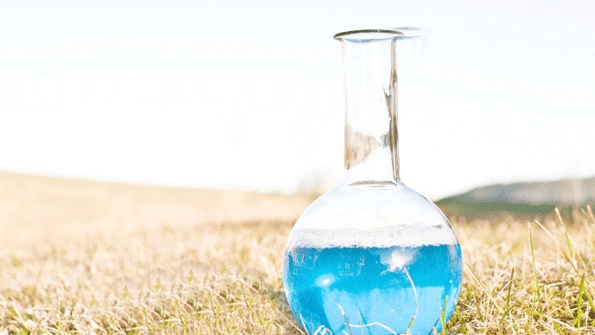 Clean. The term has become synonymous with a rich lather and an astringent scent that alerts our nostrils that a shiny, white surface is now germ free.
But in reality, conventional household cleaners, along with personal care products, are often far from clean. Impurities from chemical ingredients, some of which have been linked to health issues ranging from minor allergies to potential reproductive system damage, flood both industries.
Nearly 18 million tons of surfactants are produced annually; many are synthetic and some potentially toxic. Synthetic preservatives and solvents are also abundant in cleaning and personal care products. Most of these ingredients are harsh to the body and the environment, some are potential health hazards and others, such as butoxydiglycol and ethoxylates, are banned in Europe yet commonplace in the United States, where they're even used in so-called "green" and "natural" products.
So how do these sketchy ingredients make their way into products that we spray onto countertops and slather on our skin? For one thing, already weak U.S. cosmetics and chemical laws haven't been updated in years. Plus, large companies' giant advertising budgets have shaped consumer perception of how products should work, which fuels continued acceptance of these ingredients. "Many companies use the same [problematic] surfactants and preservatives they've relied on for decades," says Janet Nudelman, policy director of the Breast Cancer Fund, a San Francisco‑based nonprofit that explores the link between chemicals and cancer. "There is little incentive to change when it's so easy to hide the toxicity of products and not disclose what ingredients they're made of."
The question then, is what can make cleaning and personal care products safer, while still offering the same performance perks and at a cost consumers will pay?
Green chemistry bubbles with innovation
The emerging science and practice of green chemistry may be part of the solution. Green chemistry consists of 12 principles, which touch on everything from designing and using safer ingredients for finished products to improving energy efficiency during manufacturing. Green chemistry principles include that "it must have an environmental benefit, it must be economical and it must perform just as well or better than an alternative," says Amy Cannon, co-founder of Beyond Benign, a Wilmington, Mass.-based organization dedicated to green chemistry education.
When it comes to finished products, green chemistry's main boon is that it helps replace petroleum-derived ingredients and other caustic chemicals with plant-based alternatives like those made from agricultural feedstocks and other renewable materials. However, green chemistry does not mean that products are natural or organic, which is often what consumers consider "safe."  The concept of green chemistry pushes us to think beyond these words—and understand that chemicals can actually provide a solution, Cannon says. "As chemists, we know that just because something is organic or natural, that doesn't necessarily mean it's better than something synthetic," she explains. "I know that is hard to grasp, but we can make an ingredient in the lab using quite benign processes."
Whether it's because of ingredient safety, the improved environmental sustainability of manufacturing processes or even the potential long-term money savings of reduced energy use and waste, more companies are investing in this space, according to Kantha Shelke, principal of Corvus Blue, a food science and research company in Chicago. "Attention devoted to the concepts of green chemistry and sustainability, in both the industry and scientific community, has seen explosive growth worldwide," she says.
Manufacturers embrace new science
Thanks to advancements like solvent-free bioactive extraction, innovative color compounds and plant-based surfactants and preservatives, brands such as Seventh Generation are leading the way in the use of bio-based materials. "If you look for industries that are espousing safer chemistry, the cleaning products industry is one," says Joel Tickner, program director for the Department of Community Health and Sustainability at the University of Massachusetts, which has done extensive research on greening supply chains. "A lot of the big advancements are coming from small startup ingredient companies."
For instance, Elevance Renewable Sciences, a sustainable ingredient manufacturer in Bolingbrook, Ill., and the 2012 recipient of the Environmental Protection Agency's Presidential Green Chemistry Challenge Award, produces "building-block" molecules and ingredients from natural oils such as soybean, rapeseed (canola) and palm. The end goal is to create personal care and cleaning products that really work and that have sustainability benefits across the supply chain.
Beyond improving ingredients and manufacturing practices, changing the way consumers use finished products is another piece of the sustainability puzzle—and one that green chemistry can help with, according to Andy Corr, senior vice president, consumer and industrial ingredients for Elevance. For instance, when talking about washing clothes, "what's most impactful on sustainability is not necessarily the detergent, but the temperature of the water," he says. "If you can provide a product that performs with lower water temperatures, the sustainability gains are much broader."
Green chemistry in your store
Green chemistry innovation is thriving—but significant barriers remain. "There is this huge question of how you go from small scale to large scale," Tickner says. Big manufacturers have the most money to put toward advancements, but they're less likely to take these risks because of reformulation challenges and if they don't believe there's a great enough demand, that creates a challenge for green chemistry to go mainstream.
Tickner tackles this and other green chemistry issues through his work with the Green Chemistry and Commerce Council, a Lowell, Mass.-based organization of more than 75 companies interested in moving the cleaning and personal care industries forward. Larger manufacturers certainly play into this effort, but the council also focuses on retailers. "Retailers are the front lines,"  Tickner says. "They have an important role in educating consumers about these issues."
To green up stores and help shift the market, retailers can demand safe ingredients for their private label brands, which has been the Campaign for Safe Cosmetics' most recent focus, and stock name-brand products made using green chemistry practices and ingredients. How? Online resources and emerging technologies can help screen for potentially harmful ingredients. Adopting ingredient policies like those of Whole Foods Market and Natural Grocers by Vitamin Cottage can communicate these practices
to customers.  
Beyond screening products, Tickner says educating customers about what green chemistry is and how these products work is particularly important because they often provide a different user experience. "It's like relearning how to wash your hands with soap and water rather than using hand sanitizer with triclosan," he says. "The feel and look of conventional products are social constructs that large companies brought in 30 or 40 years ago. All you have to do is rejigger what that means."  Though the user experience may change, the product can be just as effective as its conventional counterpart—without relying on harsh chemicals. Green products have improved tremendously and one way these companies are proving high performance is by benchmarking against conventional brands.   
The bottom line: Even if they work differently, safer products are performing just as well as, if not better than, their conventional counterparts, thanks to green  chemistry, according to Cannon. The next step is understanding—and helping your customers understand—that more sustainable products are at your fingertips.
"Major companies have talked about driving more sustainability over the next five, six, seven years," Corr says. "But this isn't something CPG companies and retailers should just think about for the future. They can have major impacts with renewable, sustainable materials without having to compromise performance today." 
Subscribe and receive the latest updates on trends, data, events and more.
Join 57,000+ members of the natural products community.
You May Also Like
---