With MFCs, retailers look to fill a growing need
With MFCs, retailers look to fill a growing need
Leading grocery chains get on board with automated micro-fulfillment centers to answer the demand of surging e-commerce.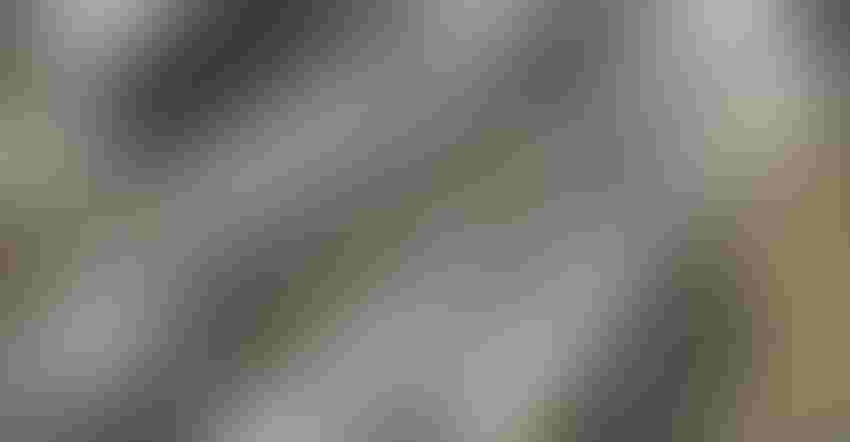 Given lockdown and quarantine measures for consumers over the course of 2020, it was little surprise that the COVID-19 pandemic drove an explosion in grocery e-commerce that is likely to continue even long after this crisis.
In response, retail grocers have had to rapidly transform to accommodate this surge in online ordering. Some have converted store space from retail shelves or back rooms to dedicated space for online order fulfillment. And a growing number are building automated micro-fulfillment centers (MFCs) to help support automated fulfillment for grocery delivery and, especially, curbside pickup, which has taken off in the past year.
The numbers posted from leading grocery retailers confirm the eye-popping demand of grocery e-commerce, according to L.E.K. Consulting. Target, for instance, recorded over 700% growth in curbside pickup in the second quarter of 2020 as compared to the same time in 2019, and Walmart reported overall e-commerce sales growth of 97% in Q2.
"For grocers to adapt and stay relevant—and for consumers to eat the cost of the last mile—grocery retailers need to embrace curbside pickup," said Rob Wilson and Shang Saavedra in a recent report from L.E.K. Consulting. "Given that stores are designed for optimal in-store shopping, it's often inefficient for staff to wander through aisles to assemble orders and, when it comes to operating margins, far from sustainable. Moreover, stores have been forced to quickly create online pickup areas, leading to messy front-of-store experiences for consumers."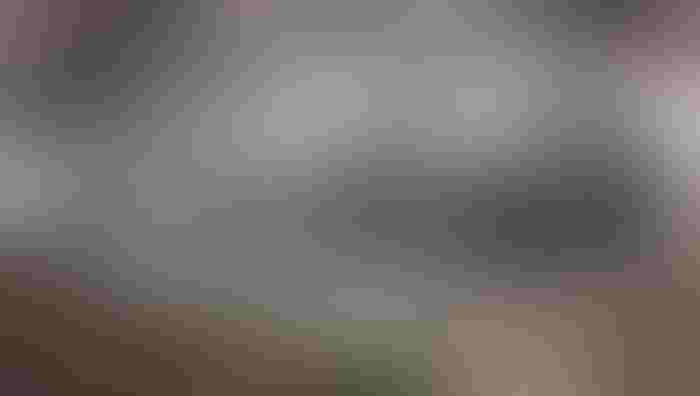 To address this, some grocers have begun installing MFCs within their stores to automate picking. Thanks to lower operating expenses—the result of digital ordering instead of cashiers, and robots picking orders and restocking the shelves instead of staff—the financial picture of a grocery store could change as automated curbside pickup becomes a significant chunk of its volume.
Dark stores vs. MFCs
Right now, it's mostly the larger chains—including Walmart, Kroger, Albertsons, Ahold Delhaize U.S.A. and Target—that are converting store space to micro-fulfillment or building dedicated micro-fulfillment "dark stores" without any retail space for customers.
"Dark stores have been a hot topic over the past few years as online grocery adoption rises and retailers strive to fulfill orders as seamlessly as possible," said Sylvain Perrier, president and CEO of Mercatus Technologies, which offers grocery e-commerce platforms for retailers. "However, as more shoppers order online, grocers are wondering if dark stores are the most effective method for order fulfillment."
He continued, "Some North American retailers are now skipping the dark stores concept altogether. As the online grocery market sits at north of $8 billion in sales during the pandemic, many retailers are fast forwarding straight to MFCs. Generally, the difference between a dark store and an MFC is not very significant. However, given the complications involved in using a traditional grocery store setup as a dark store, and steady growth in online grocery adoption, grocers are starting to abandon the idea. Instead, they're opting for MFCs that are purpose built for fulfillment and oftentimes utilize more automated systems and efficient processes on premise. This format offers grocers an option that will be operationally sustainable and scalable for much longer." 
Retailers who can adapt their planograms and/or expand into MFCs or dedicated dark store warehouses will be able to scale their businesses while growing their online shopper base, said Perrier. These dedicated locations can enhance accuracy for online picking and packing, create space to take robotic technology to the next level and allow for additional capacity and centralized route planning. They also provide an opportunity for grocers to avoid overcrowding the store with the influx of third-party pickers and lay out its products specifically for online orders.
Takeoff Technologies, a leader in MFC development that has worked with Albertsons, Ahold Delhaize, Wakefern and other grocery retailers, notes that hyperlocal micro-fulfillment manages two major costs and logistical challenges of bringing groceries online: picking and the last-mile.
"The item picking is managed through automated fulfillment," noted José V. Aguerrevere, CEO of Takeoff Technologies. "Robots do the heavy lifting on order fulfillment, making online fulfillment more economical, faster and more accurate than manual fulfillment. 
"The last-mile challenges are mitigated through 'hyperlocal' placement and proximity to the end shopper," he continued. "The MFC is 10,000 square feet, providing flexibility to place it almost anywhere. A majority of retailers opt to co-locate with their existing stores, meaning grocers can utilize their existing retail space and save on real estate."
Aguerrevere said Takeoff's facilities, also called hyperlocal fulfillment centers, usually take 12 weeks to deploy at a cost of $3 million to $4 million.
Walmart ramps up
MFCs have been popping up at different retailers over the past few years, but interest in the technology has grown with the explosion of online grocery during the pandemic. Walmart recently announced that it was teaming up with Alert Innovation, Fabric and Dematic to build local fulfillment centers (LFCs) at dozens of stores. Using robotics technology and artificial intelligence (AI), the compact, modular warehouses—inside or attached to a store—are designed to fill online orders for pickup and delivery more quickly, enabling Walmart stores to handle increased digital order volume and provide more convenience to customers.
"It's clear that one of Walmart's competitive advantages is our stores. And today, stores are transforming to serve more and more purposes. We're using them to fill pickup and delivery orders, make Walmart.com deliveries and more. We have a great operation that will serve us well for years to come, but we aren't stopping there," said Tom Ward, senior vice president of customer product at Walmart U.S. "Our customers love the speed and convenience of pickup and delivery, and we're committed to finding faster ways to serve them, which is why we're scaling the number of stores that will also serve as local fulfillment centers. We're already planning dozens of locations, with many more to come."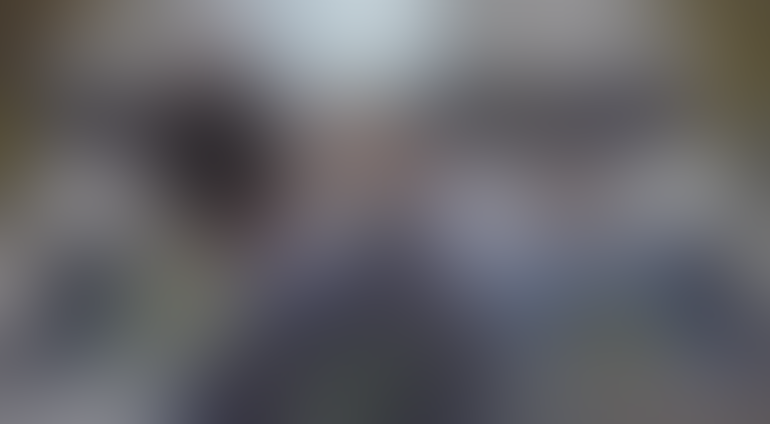 The LFCs can store thousands of products, with items ranging from fresh and frozen food and other consumables to electronics. Automated bots retrieve ordered items from the fulfillment center, instead of an associate having to walk the store to pick products from shelves. The items then are brought to a picking workstation, where the order can be assembled faster.
"We've always said personal shoppers are the secret to our pickup and delivery success, and that remains true. So, while the system retrieves the order for assembly, a personal shopper handpicks fresh items like produce, meat and seafood, and large general merchandise from the sales floor," Ward explained. "Once the order is collected, the system stores it until it's ready for pickup. This whole process can take just a few minutes from the time the order is placed to the time it's ready for a customer or delivery driver to collect."
Automated pickup points also will be added to some Walmart stores, enabling customers and delivery personnel to drive up, scan a code and retrieve their orders, Ward said. Walmart already offers a number of turnkey pickup options, including 24-hour, drive-up automated pickup kiosks—first launched in mid-2017 near Oklahoma City—and Pickup Towers inside more than 1,600 stores, as well as in-store pickup lockers and freestanding pickup-only facilities.
"These local fulfillment centers help unlock our ability to expand even faster to meet their needs today, while also setting a new foundation to serve them in the future," Ward said. "We're excited about this new chapter for our business and what it means for our customers."
Expanding fulfillment solutions
Walmart's expansion of fulfillment centers follows the pattern of other grocery retailers who have sought out or expanded multi-fulfillment solutions within the past year.
Albertsons currently has two Takeoff Technologies-powered MFCs at Safeway supermarkets in South San Francisco and San Jose, California, with plans to roll out more in 2021.
"We have been working with Takeoff on a series of pilots in our network, and we plan to expand beyond the two that we already have launched," said Chris Rupp, chief customer and digital officer at Albertsons Cos. "We have a series of new locations we'll launch that will help us deliver more groceries, faster, to customers in some of our highly concentrated areas of business."
The new MFCs could include stand-alone facilities, not attached to a functioning store, according to Rupp. "Our intent is to have a freestanding facility in this bunch," she said. "I'm considering this entire group of facilities to be a series of pilots where we try different approaches to fulfillment to find out which is the best at providing the most efficient service for customers."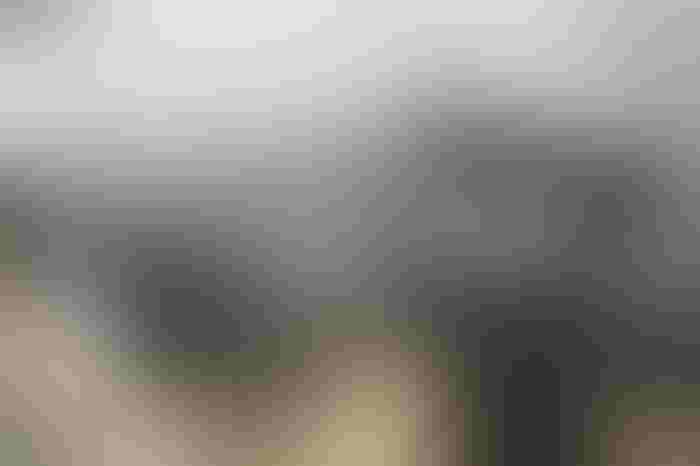 According to Albertsons, the MFCs typically occupy a footprint of 10,0000 to 15,000 square feet and, if on-site at a store, are situated adjacent to the sales floor. The facilities carry about 15,000 to 18,000 of the local market's top-selling products and serve an area covered by the nearest five to 10 stores.
Meanwhile, Texas retailer H-E-B has entered the micro-fulfillment arena through a partnership with warehouse automation specialist Swisslog. For Swisslog, which has more than 2,000 automation installations worldwide, the project with H-E-B marks its first MFC deployment with a U.S. grocery chain.
H-E-B's new MFCs will feature Norway-based AutoStore's cube storage and retrieval system powered by Swisslog's SynQ software and pick stations. According to Swisslog, this "goods-to-person" solution can be used in hub-and-spoke models (including dark stores), bolt-on store automation setups, MFCs or a fully automated grocery store.
Other grocery retailers and wholesalers deploying automated micro-fulfillment solutions include: Ahold Delhaize USA, Wakefern Food Corp., Big Y Foods, Sedano's Supermarkets, Loblaw Cos. and Associated Wholesale Grocers with Takeoff Technologies; Meijer and Ahold Delhaize USA (cold warehouses) with Dematic; and online grocer FreshDirect with Fabric.
The bottom line
For retailers large and small, however, the final decision on MFCs and other fulfillment options comes down to cost and space.
"MFCs do require significant upfront investment—upwards of $3 million per facility," noted Perrier of Mercatus. "When it comes to space, selecting the right location for an MFC requires plenty of due diligence; demographic growth patterns and competitive considerations must be factored into the decision as to where to locate facilities as to maximize middle- and last-mile economics.
"These are a couple of the barriers to entry for smaller chains and independents who have been slower to adopt the MFC model in the U.S. However, in Europe, smaller chains and independents have seen success with the concept, using solution partners like AutoStore and others to deploy these capabilities."
However, one of the lessons of the pandemic for grocers has been that online grocery, delivery and curbside pickup is here to stay—and retailers will need to optimize the fulfillment of the growing online demand.
"The habits created because of the COVID-19 pandemic are here to stay and consumers will continue to use online grocery pickup and delivery after the pandemic subsides," said Perrier. "In fact, according to our research with Incisiv, online grocery sales will reach $250 billion by 2025. To continue to perfect fulfillment and ensure that they can profit from the influx of digital grocery use, retailers need the right balance of automation and human labor, along with having enough inventory to support orders quickly. This will involve balancing key factors like floorspace and layout, order volume and available budget."

This piece originally appeared on Supermarket News, a New Hope Network sister website. Visit the site for more grocery trends and insights.
Subscribe and receive the latest updates on trends, data, events and more.
Join 57,000+ members of the natural products community.
You May Also Like
---
Sep 20 - Sep 23, 2023
Natural Products Expo East is the East Coast's leading natural, organic and healthy products event.
Learn More