Empowering emerging brands in a financially tightened landscape – article
Empowering emerging brands in a financially tightened landscape – article
Guided by consumer insights, Inmar's technology solutions help emerging brands reach and engage with today's price-conscious consumer.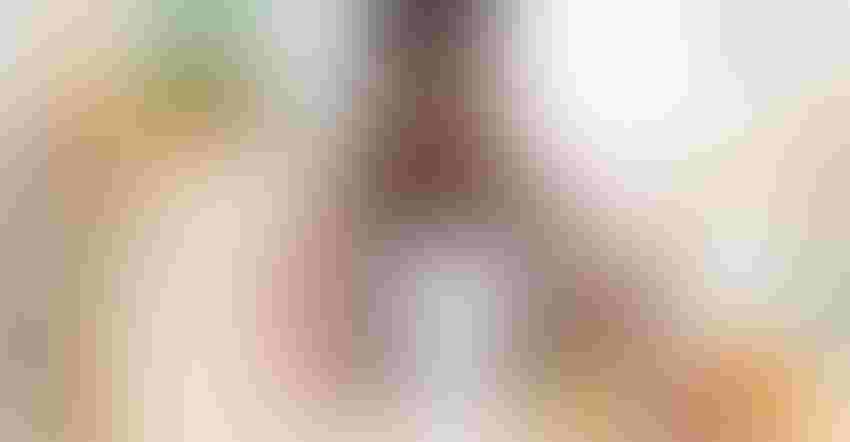 For emerging brands, securing a foothold in grocery, drug and dollar channels can be a daunting challenge—and one that can seem even more out of reach thanks to current statistics that show consumers have heightened price sensitivity due to inflation. A recent survey by Inmar Intelligence revealed that, as recently as July 2023, 65 percent of consumers are still feeling inflationary pressures, and 95 percent of consumers have made changes to how they spend money on food and groceries. But there's still an opportunity for brands to engage with shoppers—with changing shopping behaviors comes an increasing demand for incentives. From digital or direct-mail coupons to store loyalty programs and cash-back offers, consumers are looking for anywhere they can save a dime or a dollar on their grocery and household products and this gives brands an opportunity to meet shopper needs.
This is where Inmar, leading provider of incentives and loyalty solutions, has become a beacon of hope for brands—of all sizes—by providing solutions for them to connect with a price-conscious audience.
"We've been focused on finding ways to make businesses smarter, to create a significant positive impact on people and communities," says Rob Weisberg, Inmar's Executive Vice President and President of MarTech. "In the past year alone, we've helped save shoppers $10 billion when they've needed it most."
The Consumer Landscape: Coupons, Gen Z and Millennials
New brands often undervalue their novelty in the marketplace. There's a certain freshness that these brands bring to the table that research shows resonates with modern consumers when harnessed correctly, even in turbulent times. This fresh appeal is much more than just a new name or logo; it taps into the current trend where consumers are on the hunt for something unique, something that stands out from the mundane. They desire products and services that are tailor-made or at least feel like they've been crafted just for them. It's about seeking out offerings that don't simply meet needs but match individual personalities and lifestyles. NIQ's "Digital Depth Analysis: The e-commerce experience audit," found that retailers use a wide variety of programs and initiatives to meet these desires—such as personal shoppers, custom attributes and more—which create a personalized, customized experience for shoppers.
Despite the appeal of emerging brands, these brands often overlook an essential aspect that can set them apart when known brands' prices surge—promotions. According to Inmar's data, a whopping 64 percent of modern consumers are frustrated by the scarcity of promotional tools, especially ones tailored specifically for these up-and-coming brands. They're looking for incentives, deals, rebates and more, which cater specifically to these nascent entities in the market. Delving into the data from Inmar's July 2023 "Brand Switching Survey" offers a richer understanding of this dynamic.
According to this survey, Gen Z is leading the charge in the shift towards new brands. A staggering 86 percent of Gen Z have swiped their cards or clicked that "buy now" button for products from emerging brands. Still, even among this group, known for their affinity for the new and the novel, traditional buying motivators still hold weight. For instance, 59 percent of Gen Z shoppers admit that incentives like coupons or sales played a role in their decision to purchase. This underscores the enduring power of a good deal, even in the face of brand novelty. One emerging chocolate brand's transformative journey with Inmar stands as a testament to the platform's capability. Facing challenges with driving awareness and sales, the brand turned to Inmar. Utilizing Inmar's expertise and digital network, the company decided to consolidate their promotions under their national budget for a wider reach and, as a result, moved 59% incremental units and found that 41% of coupon redeemers were new buyers to the brand. Similarly, an air freshener brand boosted its efficiency by 27 percent with Inmar's aid, highlighting Inmar's expertise in guiding brands to success.
Not far behind, the millennial demographic also showcases a distinct tilt towards these emerging brands. With 79 percent having sampled products from emerging brands, it's clear that the appeal isn't confined to just the younger Gen Z cohort. But just like their younger counterparts, millennials are not immune to the allure of a good promotion. A significant 72 percent of them have been swayed by promotions, with coupons emerging as a key factor when influencing purchasing decisions.
"Our Incentive Management Platform enables brands of all sizes to offer loyalty-building programs and personalized strategies based on customer purchasing habits," shares Weisberg, emphasizing the importance of catering to consumer needs. "This enables brands of all sizes and experience levels to easily develop and execute strategic loyalty-building programs, integrated offers and personalization strategies based on their customers' purchasing habits — which means shoppers get access to savings on the things that matter most to them and their families."
Brand Loyalty in the Age of Inflation
Yet when it comes to thinking about incentive offering platforms, many new brands shy away, assuming they are either too costly or time consuming to integrate with their business. But neither is the case with Inmar, who has had great success working with newer brands.
"We are unwavering in our commitment to delivering savings consumers need and helping brands meet their needs with personalized, ROI-driven strategies," asserts Weisberg. "By continuously conducting surveys, we can further refine and drive our data-led technological solutions for brands. Looking ahead, we're intensifying our focus on digital incentives as an answer to the surge in grocery costs." Notably, the first half of 2023 saw an 8-percent spike in coupon redemptions over 2022, with digital coupons representing a staggering 50 percent of that figure. The takeaway, explains Weisberg, is clear: shoppers crave easily accessible and user-friendly savings and Inmar's mission is to ensure its clients deliver on that demand.
Make the Most of Consumers' Willingness to Switch
Mixed into what consumers are looking for in the marketplace is the fact their brand loyalty fluctuates, largely due to economic pressures. Inmar's July 2023 Brand Switching Survey provides enlightening details: A striking 84 percent of shoppers have switched from their favorite brands over the past year and 94 percent of them did so mainly due to price concerns. Yet, this creates potential for growth for newcomers in the market, with 32 percent of consumers willing to try new brands, particularly if their favorite brands become more expensive.
Inmar's analysis sheds even more light on this trend. As consumers strive for affordability, 57 percent are exploring different retailers to save pennies and a significant 74 percent still observe escalating food prices, even amidst supposedly "cooling" inflation. Ultimately, consumers are in pursuit of bargains and brands equipped to meet this demand can potentially foster steadfast loyalty.
In response, Inmar proffers instruments and strategies for brands to develop enticing incentives. "There's a continued focus on digital incentives to combat rising grocery prices," says Weisberg.  "Being able to be sensitive to and adapt to the consumer need for savings is exactly what nascent brands need to focus on to anchor their market presence," he adds.
While the shine and magnetism of emerging brands are real and potent, the age-old allure of savings and promotions continues to be a dominant factor in consumer buying behavior. Emerging brands that can weave these into their strategy can secure a winning edge in the market.
For further insights on how Inmar can sculpt your brand's trajectory, reach out via inmar.com, or directly at (866) 440-6917 or [email protected].
Read more about:
Sponsored Content
Subscribe and receive the latest updates on trends, data, events and more.
Join 57,000+ members of the natural products community.
You May Also Like
---