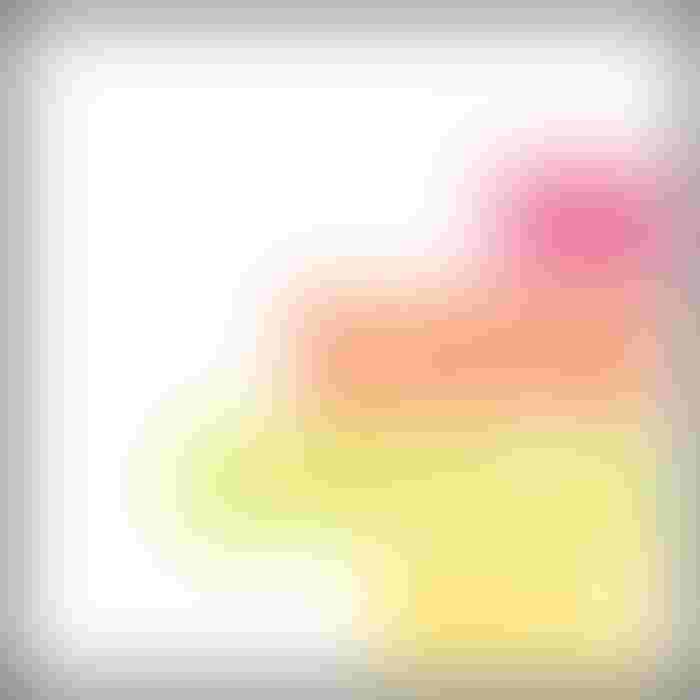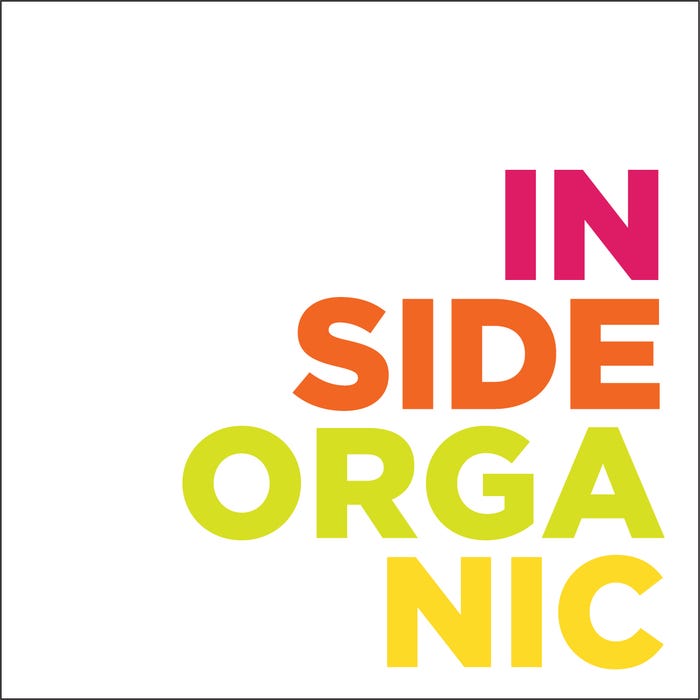 Let's elevate organic, together.
Resilience and Relationships: Ciranda's Organic Legacy – article
Resilience and Relationships: Ciranda's Organic Legacy – article
In the face of an evolving U.S. organic marketplace, Ciranda stands out with quality organic ingredients, fostering enduring relationships and paving the way for a sustainable future.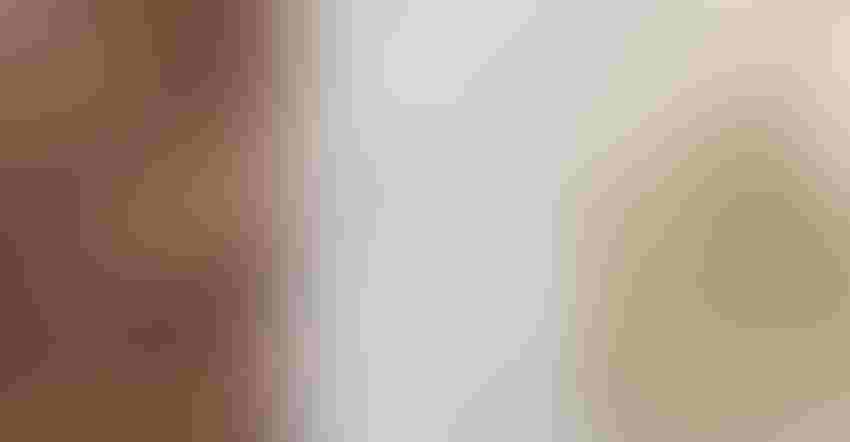 If there is a key attribute to be associated with the organic marketplace, it's "resilience." The organic market continued to exercise this trait in 2022 as organic food sales surpassed the $60 billion mark for the first time. The overall market, with non-food products and organic food combined, reached $67.6 billion in sales, as reported by the 2023 Organic Industry Survey from the Organic Trade Association. Notably, this growth was achieved on the heels of a supply chain turned upside down by COVID, rising inflation and an influx of competing food labels. Within this unpredictable landscape, the availability of organic ingredients remained critical to industry success, which is why Ciranda continues to prove itself as a prominent and reliable leader in the organic industry.
Established in 1994, Ciranda is gearing up to mark its 30th anniversary in the organic sector in 2024. Renowned as a trailblazer, the company introduced organic tapioca to the U.S. market and has consistently stood out as a pivotal global supplier in the natural products arena. From its early days, Ciranda has been driven by a dedication to organic ingredients, ensuring both unparalleled product quality for customers and an enhanced livelihood for its global producers. At its core, Ciranda's mission remains: forging connections that enrich lives.
"Our primary goal is to enhance our products' value, ensuring the market acknowledges the advantages organic offers for producers, whether through tapioca syrup, rice syrups or other commodities," says Joe Rouleau, Head of Sustainability at Ciranda.
But the company isn't just focused on the quality of life of its producers; proudly employee-owned since 2017, the heart of Ciranda beats with its over 50 employees, of which 60% are women, underscoring their unwavering efforts toward inclusivity and gender parity. Their growth trajectory, marked by sales exceeding 75 million pounds of ingredients annually, is a testament to their expertise and dedication. They've led by example, setting a standard both for the products on the shelves and for industry practices behind the scenes.
Over the decades, Ciranda has served the natural products industry with organic, non-GMO and fair-trade ingredients. Catering to a diverse clientele, Ciranda's partners span manufacturers and consumer brands in the food, beverage, nutrition and personal care sectors.
Empowering Communities: From Vision to Field
This ethos drives Ciranda's vision of fostering a culture where their employee-owners, who own 100% of the company, can cultivate opportunities for partners and global communities alike.
"At its core, Ciranda's vision captivated me," shares Worawong Wongpiyakul, Ciranda Sourcing Manager. "I was struck by how they aim to improve people's quality of life and foster better communities, especially in areas like tapioca farming."
In Thailand, rice and tapioca cultivation decisions are typically influenced by market prices. Ciranda's focus on relationships and fair pricing encourages farmers to consider organic methods, recognizing that organic products often command a higher premium. With the backing and support of Ciranda, more farmers are exploring this shift. "This system provides better living conditions for farmers and their communities," Wongpiyakul says. "As suppliers, we do more than buy raw materials. We impart knowledge, offer training to the communities and engage in long-term commitments. More than 10,000 farmers in Thailand have contracted with us for organic products."
Many farmers initially approach Ciranda with conventional farming backgrounds. Ciranda then provides these farmers with specialized training to transition to organic methods. This transformation isn't just about changing farming practices; it's about enhancing the well-being of entire communities. "This knowledge benefits them and extends to the wider community," notes Wongpiyakul. "Pricing for organic cassava is advantageous, adjusting based on the market rate. There's a premium over conventional cassava prices." This pricing structure ensures that farmers enjoy a more predictable and stable income, providing security and better prospects for their families, allowing them to invest in their children's education and overall well-being.
Shifting the focus from boardrooms to fields, Wongpiyakul often visits suppliers to witness the transformation of cassava into diverse products like starch or syrups. These visits also include interactions with the farming community. "One farmer, located near a factory, has been with our supplier from the onset. They cultivate organic crops and even produce their own stems for replanting. These farmers have become so knowledgeable that they can act as guides for visitors."
The ripple effects of Ciranda's efforts extend beyond the immediate benefits of organic farming. They're cultivating a legacy where soil health, community well-being and sustainability are interwoven. Ciranda's commitment to organic agriculture in Thailand illuminates the global need for sustainable practices prioritizing the planet and its inhabitants. And in this shared mission, every grain of rice, tapioca root and cassava crop bears testimony to the change that's possible when purpose meets passion.
Organic Standards: Beyond Quality
Ciranda's broad ingredient portfolio makes it a trusted ally in various industries. Their meticulous selection of high-quality ingredients has positioned them as a trusted name in the sector, meeting the diverse needs of their clients.
While Ciranda undoubtedly enhances the Food & Beverage landscape, its influence doesn't stop there. The brand's emphasis on genuine quality and sustainability is reflected in every product, from daily wellness supplements to personal care items like lotions and candles. Every product under the Ciranda umbrella speaks volumes about their relentless pursuit of excellence. Their in-house Quality Assurance and Food Safety team works diligently to maintain high product standards. Comprehensive certification and thorough documentation underscore their detailed approach, while their technical support readily assists clients as needed. Notably, each ingredient they offer carries the Ciranda name, symbolizing their dedication to excellence and a quality their partners can trust.
Their ingredient selection showcases a diverse range, from rich cocoa and chocolates to versatile flours and starches and sweet syrups and sweeteners. Each ingredient is Non-GMO Project Verified and USDA Organic. The company's dedication to ethical sourcing, particularly through its Fair Trade certified cocoa and chocolate, aligns with modern dietary preferences, appealing to those who choose gluten-free, vegan and plant-based options.
Discussing the company's organic journey, Rouleau shares, "Organic isn't just a certification, it's a commitment. While 2021 presented its own set of challenges, we've always viewed our journey as a dance, sometimes advancing, sometimes taking a step back, but always moving with a purpose." Transitioning to organic, as defined by the National Organic Program (NOP), is not just about the three-year timeline but also about resilience, adaptability and navigating through challenges.
Ciranda's commitment to sustainability is showcased through their quality products and strategic supply chain initiatives, fortified by decade-long supplier relationships. They blend global sourcing with local distribution to cater to all businesses. Beyond supply chain sustainability, Ciranda embodies social responsibility with memberships in the Organic Trade Association (OTA) and Sustainable Food Trade Action Council (SFTAC). Their partnerships with Climate Collaborative and SEDEX® SMETA further ensure the highest standards of environmental and ethical responsibility in supplier facilities.
Directly engaging with local communities, Ciranda has fostered partnerships that transcend business transactions. In Pakistan, Ciranda isn't just a buyer; they're collaborators, facilitating the direct purchase of paddy, championing advanced agronomy training and offering round-the-clock mobile consultancy. They play a transformative role by supporting certified Biorganica farmers, assisting in certification processes for farmers in transition and funding shared agricultural machinery. And in regions like Peru and the Dominican Republic, their presence is synonymous with empowerment. By aiding local farmers with fair trade certification and championing community improvements, Ciranda stands as a business entity and a force for global betterment.
According to Rouleau, "The world around us is rapidly changing. While we're proud of our work, it's crucial for us to stay updated and ensure that our product values remain consistent in the market."
Read more about:
Sponsored Content
Subscribe and receive the latest updates on trends, data, events and more.
Join 57,000+ members of the natural products community.
You May Also Like
---