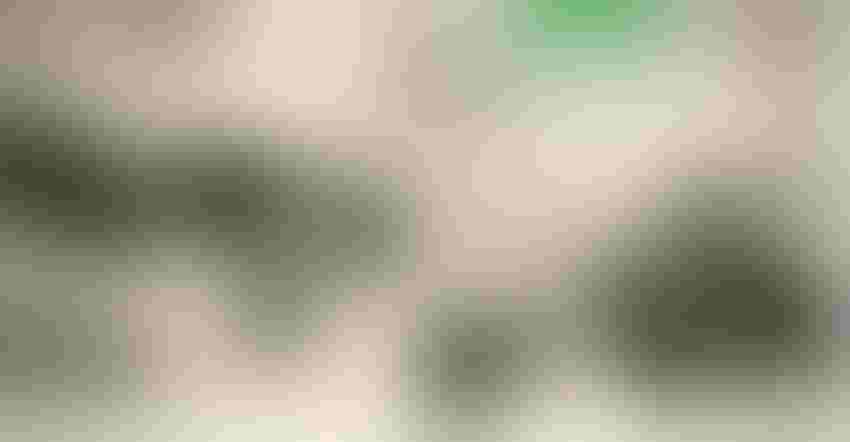 A little bit of steroids can contaminate a whole lot of legitimate supplements. And by the same token, a few reckless online conversations about mixing supplements and steroids can taint an entire industry aiming to promote responsible sports nutrition.
Those companies and the trade groups they belong to work hard to crack down on any inappropriate use of supplements, or worse, and to keep themselves free of any potential association. But as anyone who's spent time on Twitter knows, social media and the Internet are a wilderness of unregulated speech that is highly resistant to the efforts to police it.
"That side of the business, which has always existed at the fringe of sport nutrition—not that it's small, it's a pretty sizable but hidden area—has always been a thorn in the side of the industry," says Marc Stover, vice president of marketing and innovations for Twinlab, which makes vitamins, minerals and supplements.
The dangers lurk in many different places. It doesn't take long on a Google search to find different "stacks" (multiple supplements, sometime combined with steroids to take) and "cycles" (the duration of time to take that stack). Many of these can be dangerous and even illegal, and should only be taken with a prescription or a doctor's supervision.
Reputable companies steer clear of those products, but do they steer clear of the conversations? It can be tricky. Twinlab works to keep its products free of questionable ingredients, and it uses certifications from trusted third-parties like NSF International—that's the easy part, the things the company can control. But the Internet  is impossible for one company to control, Stover says.
"If we see something that's wrong from a social media perspective, we try to be proactive and correct it," he says. Twinlab also tries to keep its advertising dollars from propping up sites that host such conversations, but it's not always easy.
"Some brands buy a bundle of ads based on a number of impressions, and they might not always know where those ads show up," Stover says. "I could see a good reputable brand having that happen to them if they're not careful."
Twinlab will advertise on a specific site, like bodybuilding.com, so it knows the environment where its ads appear. It's a problem that requires constant vigilance. "It's going to depend on who your media partner is, and how good they are at controlling that," he says. "It shouldn't happen. Let's be honest, if you're seeing brands advertising on questionable sites, and the brands themselves are questionable, the brands know exactly what they're doing."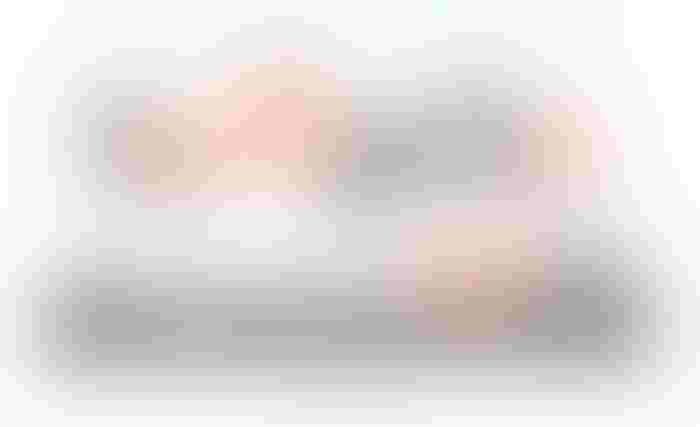 Penalty flags
There are products in gray areas at the fringes. GNC, the struggling vitamin and supplement retailer attempting to reboot its business, found that out the hard way when it was all set to run a $5 million 30-second ad during the Super Bowl on Feb. 5, only to have the NFL reject the ad because some items on GNC shelves are banned by the league.
USA Today reported that the NFL and its players union consider GNC a "prohibited company" because it has been "associated with the production, manufacture or distribution of NFL-banned substances." USA Today, citing an interview with GNC executive vice president, chief marketing and e-commerce officer Jeff Hennion, reported that GNC claimed that "products sold at GNC contain two substances banned by the NFL—DHEA, an anabolic agent, and the stimulant synephrine—out of more than 100 substances banned by the league. He said 3 percent of the products sold by the store contain the banned substances."
That was an unusually high profile lesson in the dangers of catering to "bro" culture looking for shortcuts on the way to a ripped physique. There are others.
Don Hooton blames steroids for the death of his 16-year-old son Taylor in 2003. Multiple medical experts told Hooton that Taylor, a high school athlete, "committed suicide as a result of depression as a result of him coming off anabolic steroids."
"I was shocked to find how dangerous these drugs can be, and to find how many kids across the country were using this stuff," Hooton says. He founded the Taylor Hooton Foundation in his hometown of McKinney, Texas, to sound the alarm.
Teenage M.D.
Hooton is particularly horrified by the online conversation. "As you look at comments on the web, you've got guys mixing various types of anabolic steroids, and recommending them in doses that have never, ever, ever been tested by medical science," Hooton says. "You've got a 19-year-old 'medical doctor' and all these guys talking to each other. The only testing that's been done is these clowns in the gym. Can you imagine doing that with any of the drugs that are out there?"
Hooton warns of another peril: a supplement might list legitimate ingredients, but actually include banned substances. "There's a one in four or five chance that when you pick up a creatine or protein powder, they are spiked with things like anabolic steroids," Hooton says. "There are literally dozens of banned substances found in supplements."
Though industry representatives would disagree, and can point to many enforcement actions, Hooton believes the sports supplement category is "ungregulated." "These products are unregulated by the FDA," he adds, "which means that when you look at the label of a container, you don't know what's in it and what's not in it. You have to have completely trust in the manufacturer. It may say it has so many grams of protein, and it's got half that much. It may not list anabolic steroids. It's completely a case of buyer beware."
And the reason for an adulterated product is simple: It gets results. If a weightlifter tries a new protein powder and, Hooton says, "literally within a few days, they can see their muscles growing and their body changing, I'm telling them, 'Guys, if you think it's protein causing your muscles to grow, you don't know about protein. It doesn't make your muscles grow. It's likely you picked up a supplement that's spiked with anabolic steroids.'"
Look for the Label
Consumers do have ways to make sure they stay on the safe side. Several organizations test the ingredients and certify products' safety. Hooton recommends buying products certified by NSF International, which also oversees supplements for major league baseball.
Other groups also monitor the space.
"If someone makes a claim that their product is as good as a steroid, we'll move right away," says Dr. Daniel Fabricant, CEO and executive director of the Natural Products Association in Washington, DC. "There's no such thing as an alternative to a steroid."
If the NPA finds someone making outrageous claims, whether for body building or claiming a cure for cancer, it will first contact the company. Nearly 70 percent of the time, Fabricant says, the company will halt the hype. If not, he says, the NPA will report the company to the appropriate authority—usually the Food and Drug Administration, the Federal Trade Commission, or the National Advertising Division of the Better Business Bureau. "We turn a fair amount of those into the agencies every year and don't have any qualms in doing so," he says.
The NPA is vigilant, Fabricant says, as a way of protecting its members. "We want credibility. Only a third of the industry is a member of a trade association. Those that are may not do everything perfectly, but they are invested in a community, while some Johnny-come-lately will run pretty fast and loose. We take action to level the playing field for our members."
Similarly, the Council for Responsible Nutrition, blanches when it sees reckless online dialogue. "Obviously we are very concerned when we see these types of forums, whether they are generated by supplement companies themselves or more free flowing forums," says Rend Al-Mondhiry, CRN's associate general counsel. "It's troubling to us. As a responsible trade association, we don't want to see it."
Al-Mondhiry says CRN will warn companies not to host such discussions, even if they are technically not violating any laws, or exposing the company to liability. "When you talk about companies that are allowing consumer-generated content on their web site, the question is, how much are they controlling the conversation?" she asks. "The fact that they're allowing it means they could have liability there. On the other hand, there are laws, like the Communications Decency Act, that say just because you're allowing a forum for discussion doesn't mean you're liable for it."
CRN expects its members to adhere to a strict code of ethics, and it also provides voluntary guidelines and best practices companies could choose to follow. It also lobbies for laws like the Designer Anabolic Steroid Control Act (DASCA) of 2014, which it says will protect consumers from potentially dangerous anabolic steroids falsely marketed as dietary supplements.
Like anything else on the internet, the forums and the "bro science" conversation are hard to control at all, much less eliminate. But with so much attention, much of it negative, on the sports nutrition category, every effort matters. Where it can, the industry might be wise to join the conversation.
From Nutrition Business Journal's 2017 Dark issue. Get the full issue in the NBJ store.
Subscribe and receive the latest updates on trends, data, events and more.
Join 57,000+ members of the natural products community.
You May Also Like
---
Sep 20 - Sep 23, 2023
Natural Products Expo East is the East Coast's leading natural, organic and healthy products event.
Learn More