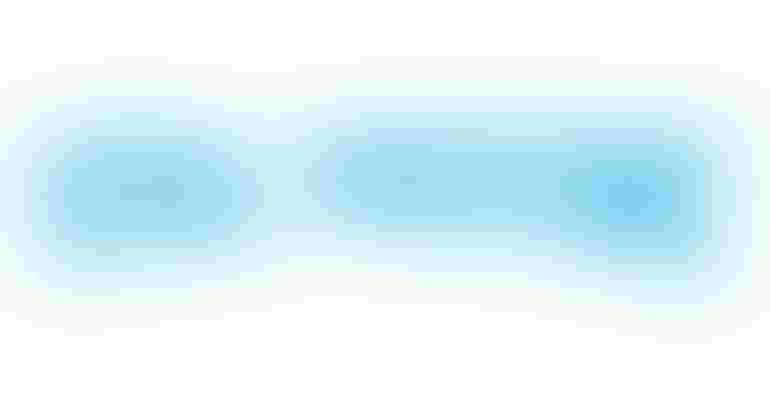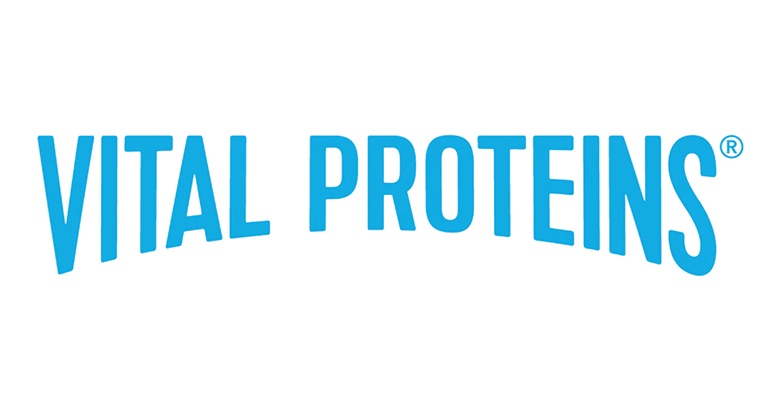 Tracey Halama fun fact No. 1: Her first job out of college in the early 1990s was as a publicist for Harvey Weinstein's Miramax Films—perhaps not the most nurturing, supportive environment for an aspiring young businesswoman. Neither was tech sales, where she spent the next 25 years of her career. Nevertheless, Halama busted through the boys' club to excel in that field, building top-performing sales teams and rising through the ranks. But also, counter to how things typically worked in the cutthroat tech space, she empowered and uplifted others to succeed alongside her.
"It was a dog-eat-dog world, a ruthless Jack Welch–style situation, but Tracey did things differently, authentically," says Bridget Winston, who worked with Halama in early-2000s tech sales and is now chief revenue officer at Chief, a nonprofit focused on connecting and supporting female executives. "It just didn't stop with her—she made the table bigger. She added people to the team with diverse viewpoints, including women, whom she mentored, and she mentored men too. She was centered on making us all better."
Halama has carried this ethos throughout her career, including when, in 2014, she took a big risk, followed her passion and traded tech for nutrition. Kurt Seidensticker, whom she knew from Chicago tech circles, had just started a new venture, Vital Proteins, centered around ingestible collagen. Seidensticker was on a mission to educate consumers about collagen's myriad health benefits and to deliver premium-quality, efficacious, easy-to-use products. But to really knock it out of the park, the startup would need to disrupt the behemoth protein sector and create an entirely new category for collagen.
This would be no easy task, but Seidensticker knew just who to call.
Coming on board first as an advisor and then as senior vice president of sales, Halama built a solid business plan, recruited key talent and kept teams accountable. She also helped develop Vital Proteins' strong brand identity and keen understanding of its consumer base.
Very quickly, Vital Protein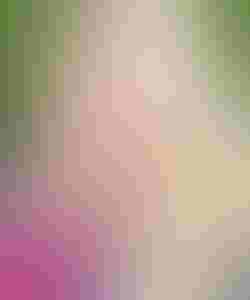 s became the number-one collagen brand in the U.S. With megastar spokesperson Jennifer Aniston, celebrity superfans like Kourtney Kardashian and a host of top influencers touting the brand, the company doubled or tripled its revenue every year. It broke $100 million within five years of launching, and soon Vital Proteins was worth $1 billion.
Then in June 2020, Nestlé Health Science came knocking. The multinational bought a majority stake in Vital Proteins, helping to supercharge its growth before completing the acquisition this past February. As part of the deal, Halama, who had since climbed to chief revenue officer and then president of Vital Proteins, was named CEO, succeeding Seidensticker, who moved into an advisory role with Nestlé Health Science.
Given her huge hand in the runaway success of Vital Proteins, Halama is a shoo-in for NBJ's Management Achievement Award. But what makes her especially deserving isn't just what she has accomplished—it's how she has done it: with passion, purpose, kindness and a commitment to opening doors for others.
"Tracey is driven, ambitious and results oriented, but she also has an incredible self-awareness and maternal nature," says Winston, who recruited Halama to be a founding member of Chief's Chicago chapter. "We don't always celebrate those traits, especially in women who make it to the top, but that's what makes the how so impactful. Tracey performs at the highest levels while also exhibiting empathy and fairness and coaching others up. But make no mistake—this is a badass."

Pursuing a passion
When asked why Halama is the perfect person to pilot Vital Proteins' next chapter, the first thing Nestlé Health Science CEO Greg Behar mentions is her infectious enthusiasm about the brand's mission and products. "Tracey has incredible passion for the company, and it all starts with this," he says. "She has experienced the benefit of the product in her own life, and from day one, I saw her ability to transmit that passion to others. She is also very passionate about community service and doing good."
How Halama came to be so fervent about collagen starts with Seidensticker. A longtime runner in his late 40s, he had noticed his post-run recovery was taking longer and began looking for a natural solution backed by clinical research. Eventually, he learned about glycine, an amino acid abundant in collagen, and how daily doses much higher than provided by then-standard collagen capsules could benefit the aging athlete. Soon after Seidensticker started on collagen, he saw transformational results.
Halama says that the more Seidensticker learned about collagen, the more passionate he became about building a business around it. "I saw a part of him that I wasn't seeing in myself: that willingness to follow your passion," she says.
Not long after, Halama had her own collagen epiphany. In her early 40s at the time, she'd gotten very into CrossFit and was crushing it—until she injured her shoulder, significantly hindering her mobility and requiring six months of rehab. "I started taking collagen, and after two-and-a-half weeks, I suddenly had full range of motion," she says. "I hadn't done anything else, so it had to be the collagen. It sounds dramatic, but it really was lifechanging for me personally."
This led her to wonder what collagen could do for millions of other people, not just for their joints, but for their bones, nails, hair and skin too. "That's when we knew we were really onto something," Halama says. "We knew that with passion and purpose, we could go create a new category. We knew it needed to provide an efficacious dose of 20 grams and be easy to incorporate into a daily regimen. It also needed to live in the protein powder set."
While it would scare many businesspeople to switch industries in their 40s, especially to make such a stark departure, Halama was undaunted by the challenge. "Fundamentally, I have always been competitive and am willing to take risks if it's the right opportunity," she says.
With a product and mission she believed in wholeheartedly, Vital Proteins was definitely the right opportunity. Plus, her tech acumen proved to be a huge asset.
"I knew I was a good builder, and I always want to do things that have never been done before, so I applied that to the groundswell of Vital Proteins," Halama says. "I knew to apply the principles of building a strong framework and failing forward. That agile development cycle was critical to building Vital Proteins in the early days. Had we not had a tech background, or had we been constrained by typical CPG processing, the rocket-ship ride of Vital Proteins would not have happened."
Building strong teams
Halama possesses many exceptional qualities that have helped foment Vital Proteins' success: her branding smarts, her understanding of customer needs and wants, etc. But one particular attribute that stands out is her ability to build and empower high-achieving teams.
"In any entrepreneurial venture, you're only as good as the talent around you, and you ought to bring in a certain mentality," she says. "In the beginning, we didn't bring in execs from Pepsi. We brought in individuals who worked for smaller companies like Vega and Kind Bar, so they knew how to be scrappy and wear multiple hats."
But Halama didn't—and still doesn't—just delegate. She too tackles any job that needs doing, which was especially crucial as the company was launching. "Even though my role was about driving revenue and year-over-year growth and getting customers aligned, there were still so many other things I needed to do," she says. "You need the agility, flexibility and humility to say, 'nothing is below me.'"
This even included doing demos at Whole Foods Market back in 2017 to support Vital Proteins' expansion into retail. "I knew that if I was going to build a demo team, I needed to know the questions customer are asking," Halama says. "I think that is critical to building a company."
Behar greatly appreciates Halama's knack for putting together teams and motivating them to succeed. "Tracey has a fantastic ability to build talent in her organization," he says. "She takes a lot of pride in working with people and showing them that she cares about them. She cares that they care for their own lives and wellness, both mental and physical, both inside and outside of work. It is important to live those values, and she is practicing them with her daughters as well."
Behar also applauds how Halama and her teams blow expectations out of the water. "What makes Tracey so special is her ability to deliver incredible results," he says. "She knows the drill, how to get it done, and she has that incredible ability to take an entire team with her. Kurt is more of the visionary while she is the person pulling everyone toward excellence in execution."
The new CEO
Halama is thrilled to helm Vital Proteins' next phase of growth. "When we founded Vital Proteins, it was about grittiness, scrappiness and doing whatever it took to grow the business," she says. "Now we're in a place where we need to focus on people and transparency. So what's ahead for 2022? We are doing things to better support employees."
For example, the company has instituted wellness days and service days and improved maternity, paternity and even fertility benefits. Vital Proteins also recently donated a large sum to Ukrainian relief efforts to nourish refugees. And both internally and externally, the company is putting greater emphasis on mental wellness.
Halama is also eager to continue leveraging the Nestlé partnership to grow the brand to new heights. "Nestlé gives us the ability to scale globally," she says. "We'd attempted to go into the European markets in 2018 and 2019, but it was tough. Now with the worldwide scale and distribution models that Nestlé brings, it's easy to envision Vital Proteins as a global brand."
The parent company is also helping Vital Proteins enhance its environmental efforts. "Nestlé is targeting 50% carbon reduction by 2030 and 100% reduction by 2050," Halama says. "We are getting a lot more resources and insights into what we can do at Vital Proteins from a sustainability perspective."
Although Halama feels supported and confident in her new CEO role, she readily admits that she doesn't have all the answers. "Humility is so important," she says. "There are so many things I don't know. Nobody handed me a playbook on how to be a CEO. I ask a lot of questions of my team."
Doing so, she says, helps to normalize vulnerability for the team she is shepherding, which in turn fosters their growth: "If I say, 'I have no idea, but I'll look into it and get back to you,' it gives others permission to be vulnerable."
Her best work
When asked to name the best parts of her Vital Proteins journey thus far, Halama says that being able to follow her passion, chase a dream and achieve great success have been "very cool" experiences.
"In the world of startups, only 1% make it to $100 million, and we hit that mark in less than five years," she notes. "We also became a unicorn and exited with the world's largest food and beverage company—and in the middle of a pandemic. These are milestones that most business kids dream of, so to get to that pinnacle has been amazing."
Another key highlight has been taking risks and seeing them pay off. "That is a strong tenet of mine, the ability to bank on yourself and look internally and take risks on behalf of the company," Halama says. For instance, in 2016, Vital Proteins decided to build a 180,000-square-foot manufacturing facility, an extremely ambitious undertaking for a company doing $10 million in revenue at the time.
"Realistically, if you'd asked any capital lender or mentor, they would've said we were crazy to put our neck out that far," Halama says. "But we saw the future and knew that if our growth continued doubling and tripling, soon we'd be at $1 billion. The experience of taking that very big risk, believing in ourselves and doing whatever it took to follow through on the vision was a huge accomplishment."
But more important to Halama than any business benchmark or fulfilled vision has been her ability to uplift so many others, namely women. Though she'd done this throughout her career, an experience she had about eight years ago, before joining Vital Proteins, steeled her resolve. Halama had won an award for her dominant sales performance, and when she walked onstage to receive it, she realized that out of 73 people in the conference room, she was the only female.
"That was a harrowing moment, like wow, if I can break the barriers and be here as a top performer, why aren't we letting more women in?" Halama says. "That led me to see what I could do to open doors and usher in other females, whether it's my colleagues, the next generation of leaders or my daughters, because I want them to have a better corporate work experience than I did in the early days of my career."
This desire made joining Chief as a founding member in Chicago an easy decision. "Chief helps shepherd women in their leadership journey and encourage them to speak up and use their voice." Halama says. "Fundamentally, this is who I am at the core. I know firsthand how challenging it is to get a seat at the table, and I want to pay it forward to other women. I use the line 'take up space.' You have permission to take up space in the room, enter in and lead with open heart; your voice deserves to be heard.
Perhaps it's no surprise, then, that out of Halama's countless business achievements, she is proudest of this: "The biggest accomplishment throughout my entire career has been increasing the number of thought leaders I've promoted up and out of my organization," she says. "Whenever strong talent leaves your company, it's a hard pill to swallow, but it also means you've allowed them to stretch and grow. In 10 years, this industry will be in great hands because we've developed leaders with those same principles."
Subscribe and receive the latest updates on trends, data, events and more.
Join 57,000+ members of the natural products community.
You May Also Like
---