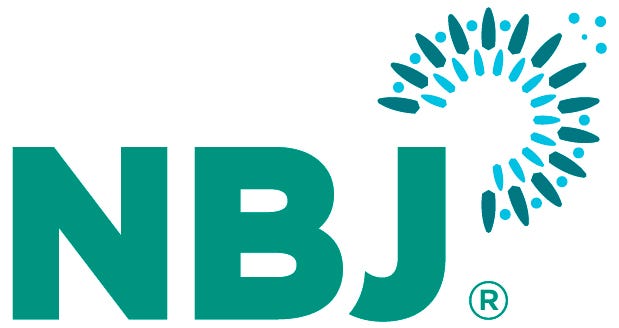 Big companies and investment firms discover personalized nutrition
Big companies and investment firms discover personalized nutrition
As personalized nutrition gains the interest of big investors, it's increasingly the simple, non-invasive models that are getting noticed. But the higher science is not losing ground.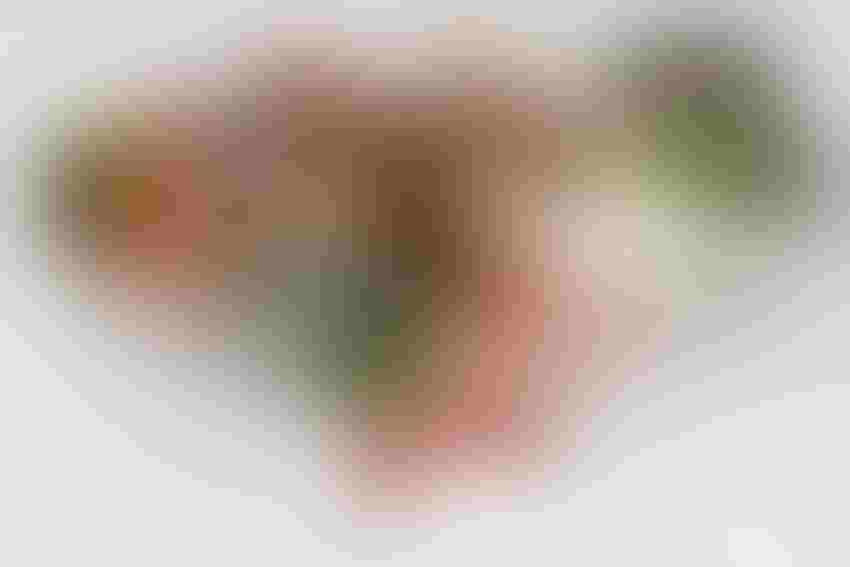 For nutrition, personalization is the perennial "next big thing." An expectation that an N-of-1 model will improve the lives of consumers while also improving the margins for brands is practically a matter of faith in the supplement industry.
And while it's often tempting to question that faith, investment headlines in the last year suggest an answer: the next big thing has big money behind it.
In July, DSM acquired MixFit, a system that uses digital-enabled self-quantification technology to formulate customized beverages, and that move came three months after DSM Venturing was the leading investor in a $3.5 million fundraising round for Tespo, a countertop appliance that dispenses liquid supplements formulas and is ripe for personalization.
DSM, of course, is not alone. In May, Persona Nutrition, got funding from L Catterton, a private equity investor managing $15 billion in capital. A month before, Nutrino, an Israel-based nutrition analytics startup, announced a Series A funding round that added $8 million to the accounts, with backers that included Nielsen Ventures. Rumor has it that Styr Labs, a company tying activity monitor technology to an optimized supplement subscription plan, is garnering investment from one of the biggest companies in the multi-level marketing space.
Do these deals mean personalized nutrition will meet the promise? Time will surely tell, but big money travels with a deep bench for due diligence, and the herd mentality of studied minds suggests the proverbial next big thing is closer than it's ever been.
Tech-enabled investment
What's nudging the future into the next stage may not be gene sequencing and big data plays. The science that could make personalization profitable could have as much to do with microchips as micronutrients.
Brian Wood, a managing director with Imperial Capital, has worked in nutrition and wellness for decades. He notes that personalization has long been central to the practitioner channel where high order rates and consumer compliance to customized supplement regimens make the model work, but now, he says that technology, data management, and logistical improvements mean "the ability to offer customized nutritional solutions based on consumers' unique needs is more available. No longer do you need to depend on an individual doctor to prescribe."
Wood points to subscription plans in much less obvious categories—Trunk Club for fashion and ipsy for beauty—and explains that supplements could be a much better fit, the kind of monetized match-up that was bound to attract investment.  "The nutrition category should be the golden goose for this type of customized offering given its combination of daily consumption, broad addressable population, and benefits of efficacy," Wood says.
For years, so much of the talk around personalized nutrition was at the bleeding edge of science, with blood samples and DNA-driven diets defining the subject, but what the recent round of investments suggests is that a lower barrier to entry greases the skids for wider adoption.
Persona Nutrition uses an algorithm to build supplement regimens from a questionnaire and accounts for lifestyle and nutrient factors related to prescription medicines—no body fluids required. It then sells a monthly subscription of vitamin packs (Until August, the company was known as Vitamin Packs). Care/of, which takes a similar approach to Persona's, raised $12 million in Series A fundraising last year. Tespo is more personalized-ready than personalized in its current offering, but the makers claim it could be integrated with apps and other technology and the dispenser could make customized formulations easy to create while ensuring better consumer compliance with a convenient subscription-based model.
Simplicity sells
DSM is interested enough in the trend to create a vice president "global head of personalized nutrition" position. Chris Halliday, newly named to the new position, says the company likes how technology makes a complex field simple for consumers. "Consumers want to take control of their lives. I think there's confusion about nutrition in traditional channels. So they're looking for simplicity," Halliday says. "We like the fact that they are moving towards personalization in a way that is based on technology, but it is a simple experience for the consumer."
That simplicity was among the answers L Catterton was looking for in talks with Persona Nutrition, says Persona founder Jason Brown. The company got off the ground on a "pass the hat round" but was ready to take the brand bigger when they connected with L Catterton. "They met with our medical advisory board. They looked at who they were," Brown says. "They asked the right questions and they kept asking until they got the right answers and then they wrote a very large check."
At this point in the development of personalized nutrition, Brown says, the customers who find a company like Persona are very motivated, and motivated customers are good long-term investments. "We have learned that our customers know what they need, generally, but are still confused by the over inundation of information. They want the decisions made for them."
Brown had started a similar company in the late 1990s that became part of Dr. Andrew Weil's offerings. Weill still offers a packet subscription. But the combination of more informed and more enthusiastic customers and better technology to shape the algorithm and the interface make the Persona model more powerful than that first iteration of the idea, Brown says. "Twenty years ago, we couldn't do what we are doing now."
That technological ability and customer awareness are big drivers of the recent investments, says Mike Dovbish, executive director at the Nutrition Capital Network. NCN didn't start seeing personalized nutrition companies pitching at events at all until the last five years, and companies didn't start seeing notable traction until 2015, but Campbell's going big into Habit in 2016 made a big difference. "I think the Habit deal was probably the one that drew everybody's attention, and other investors were like, 'Ok, this is something we should be looking at.'"
That momentum is important, Dovbish says, "Trends come and go, but this seems to have resonated, and it seems that these businesses are getting to a place where [investors] don't want to miss out."
Nothing personal
That doesn't mean smart investors are trading enthusiasm for caution. Personalized nutrition is still a largely unproven business model, says Thomas Hayes, a research associate in food and nutrition at Lux Research, which published an analysis of revenue potential in personalized nutrition.
"We talked to about a dozen personalized nutrition startup companies within the last year or two, and only one of them has actually come to us and said they were profitable," Hayes says.
The real proof of the business potential in personalized nutrition will come when companies get to scale and bring prices down, he says. Getting past the early adopters level is going to be crucial.
At that scale, and with proven health benefits that bring down medical costs, personalized nutrition could become attractive to value-based healthcare insurance, where the economic premise is built on keeping people well rather than treating them when they get sick, Hayes notes. In the early stages, that could favor digital health monitoring systems, with smartphones acting as health coaches. There is a provable bang-for-buck potential there.
Getting people to buy products could require a stronger nudge than a digital system could provide. "I think the route to go is one where you are coupling your recommendation with an actual tangible product or with some sort of coaching program or another use mechanism and also establishing a sales channel strategy." The coaching could be crucial, and the value-based economics could fit there if the effects are positive and tangible.
But he also sees investors looking at where the aspirations of personalized nutrition meet the practicalities of daily life. Something like Tespo pouring vitamin shots is different from the commitment required of a personalized meal kit subscription. Meal kits were central to the Habit plan but have since been put "on pause."
"At what point do you draw the line and say, 'yeah sure, we will provide ingredients, but not meal kits?'" he asks, noting that DSM and BASF, which is partnering with InsideTracker, likely see personalized nutrition subscriptions as a new sales channel for ingredients they are already making profitably.
For Rodney Clark at Aspect Consumer Partners, the recent investments say as much about the general capital zeitgeist as they do about the specific potential in personalized nutrition.
Right now, Clark says, "there is so much private equity money sloshing around in the system" that many funds appearing to be willing to take more risks. The tech-money success stories make such risks look reasonable. "If it's a bit high risk or unproven maybe they have some money to play around with," Clark says.
For a company like DSM, part of the risk approach is to spread the bets. Models will evolve, and it could be several companies or pieces of several companies working together across an "ecosystem" that incorporates multiple data streams and product offerings, Halliday says. "We're looking at multiple companies because it's such a new space," he explains.  "You really don't know who is going to do what and who's going to end up being the winner."
The next big thing could be several big things.
The ecosystem Halliday describes could include cheap and convenient blood tests. It could be algorithm-driven assessments or digital assistants. "There's probably a scenario in the future where a lot of these types of systems get connected together," Halliday says. That's why DSM is still looking at personalized nutrition ventures.
The next big thing, in fact, could be several big things all working together.
With big money behind it feeding the innovation at every step.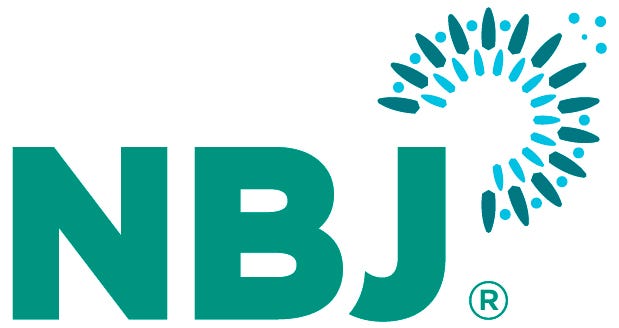 This article originally appeared in the Finance Issue of Nutrition Business Journal, available in the store.
Subscribe and receive the latest updates on trends, data, events and more.
Join 57,000+ members of the natural products community.
You May Also Like
---