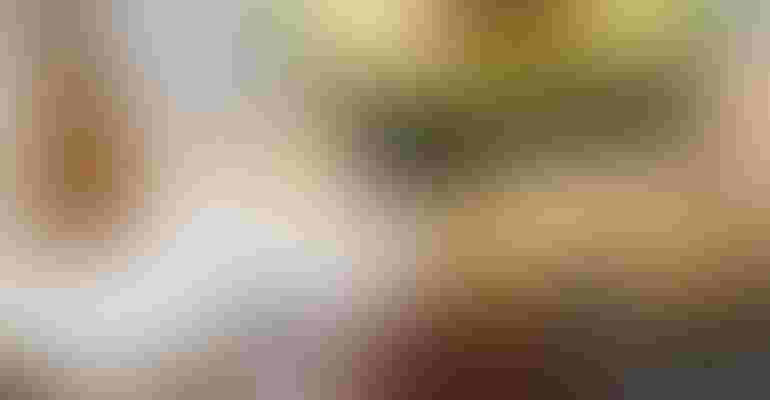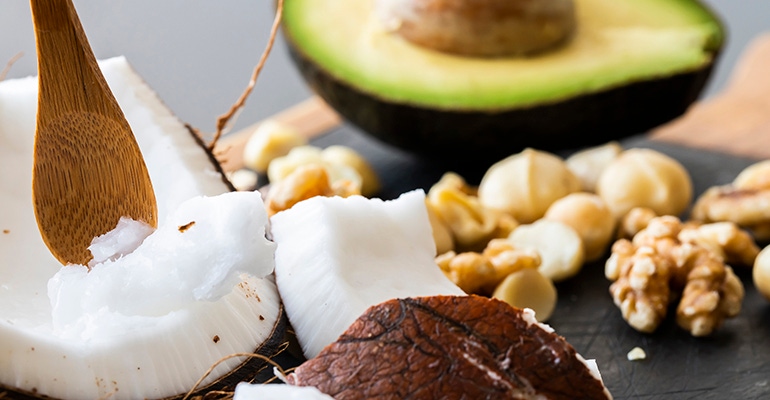 While diet fads come and go, the ketogenic diet is one that has maintained some steam and inspired an influx of keto-focused products in the marketplace, from sugar-free ketchups to more than 20,000 titles on Amazon. It even influences new dietary supplement offerings.
The keto way of eating centers around limiting carbohydrate intake, which causes the body to use up stores of glucose and glycogen and turn to burning fat for energy. When this happens, the liver produces ketones to take over the role glucose played in fueling the brain and body. The process of producing ketones is called "ketosis."
To counter the reduction of eating carbs and sugar, the diet focuses on increasing intake of macronutrients or healthy fats and protein. The keto or macronutrient ratio, so to speak, is 70%–80% fats, 20%–25% protein and 5%–10% carbs. So healthy fats such as avocados, eggs, even cheeses, plus oils such as avocado, olive, sesame and coconut are all OK.
MCT oil is another commonly used keto oil made with fat-burning medium chain triglycerides. MCT molecules, which are commonly extracted from coconut oil, are smaller than other fats. This means they can easily enter the bloodstream and be more readily available to burn as fuel.
While eating all the chicken, avocado and bacon one wants might seem counterintuitive to losing weight, the diet has been particularly successful for people who have a hard time sticking to a diet. While doctors don't suggest using it as a long-term solution, they do support it for people who need to lose weight. People tend to like it because they feel satiated and once they get through their body's initial switch to ketosis, and possible keto flu, they tend to feel good.
Considering that 39.8% of Americans—approximately 100 million—are thought to be obese, according to the National Health and Nutrition Examination Survey, or that 9.4% of the U.S. population has diabetes with more than 84 million qualifying as prediabetic, it's no wonder people are giving keto a try.
But before jumping on board, it's important to be aware of the keto flu. As the body changes from using carbohydrates for fuel to ketosis, it's common to become lethargic and suffer flu-like symptoms. During this time, people tend to lose weight quite quickly, which for the most part is water weight or water stored with glycogen. This can cause an imbalance in electrolytes. Experts emphasize the importance of hydrating, using salt liberally or taking electrolytes during this transition period. Even though some people may start producing ketones right away, the body still has to adjust to using them.
While keto supplements come in many shapes and forms, they tend to be low to no sugar (the low-carb piece), help with hydration or are a focused means to get healthy fats or protein. Many also promote fat burning and support ketosis.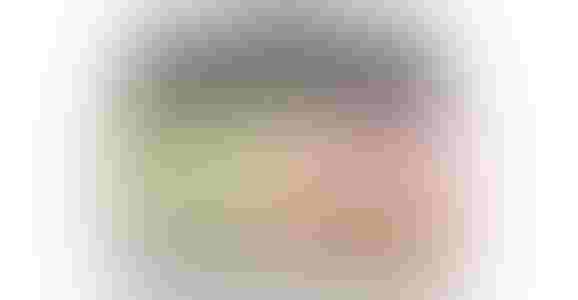 Zhou Nutrition Keto Drive Capsules
Some keto followers rely on caffeine for added energy and to stave off hunger. Alternatively, these caffeine-free capsules feature high-quality exogenous ketones to support healthy blood ketone levels, sustained energy and fat burning without the use of caffeine, carbs or sweeteners. Formulated with patented beta-hydroxybutyrate, apple cider vinegar, calcium, magnesium and sodium. SRP: $19.99, 60 capsules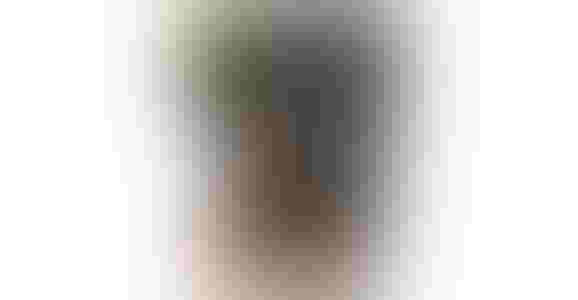 Nutiva Organic MCT Protein
The molecules of MCT oil's medium-chain triglycerides are smaller in size than other fats, meaning they can be put to work as fuel for the body faster. Nutiva's plant-based Organic MCT Protein provides the clean, fueling benefits of fatty acids with the sustained energy of plant protein. The formula includes unflavored organic MCT powder derived from 100% organic coconuts, organic plant protein powder, prebiotic acacia fiber, and enzymes and prebiotics to support gut health. SRP: $24.99, 13.76-ounce pouch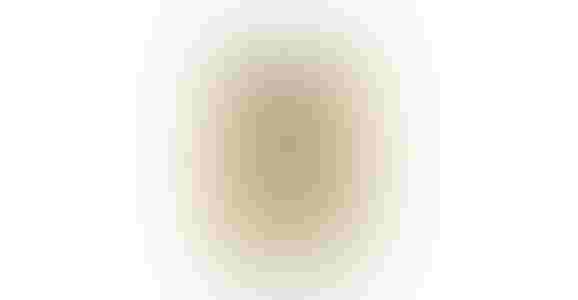 Garden of Life Dr. Formulated Keto Organic Grass Fed Butter Powder
Once a shunned ingredient, especially for dieters, butter has experienced a renaissance as a healthy fat. Grass-fed butter carries an even greater health halo. Organic grass fed butter powder not only helps dieters meet their daily protein and fat intake goals, it also naturally contains vitamins, minerals and fatty acids, including MCT and conjugated linoleic acid (CLA). SRP: $21.10, 10.58 ounces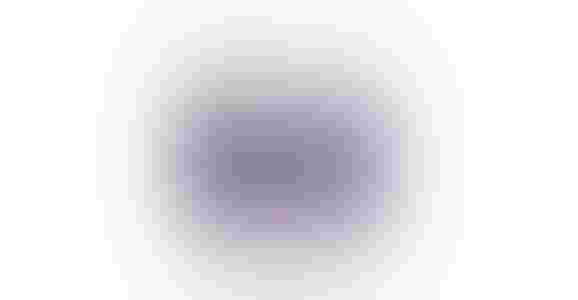 Primal Kitchen Dragonfruit Collagen Quench
Staying hydrated is critical for keto eaters, so why not combine hydration with support for hair, skin and nails and overall immune system with a boost of 10 grams of collagen peptides and 225 milligrams vitamin C per serving. Made with dragon fruit to please the palate, and a bit of a gentle fizz, stir it into keto-friendly smoothies or mineral water. SRP: $39.99, 8.46 ounces
Subscribe and receive the latest updates on trends, data, events and more.
Join 57,000+ members of the natural products community.
You May Also Like
---
Sep 20 - Sep 23, 2023
Natural Products Expo East is the East Coast's leading natural, organic and healthy products event.
Learn More