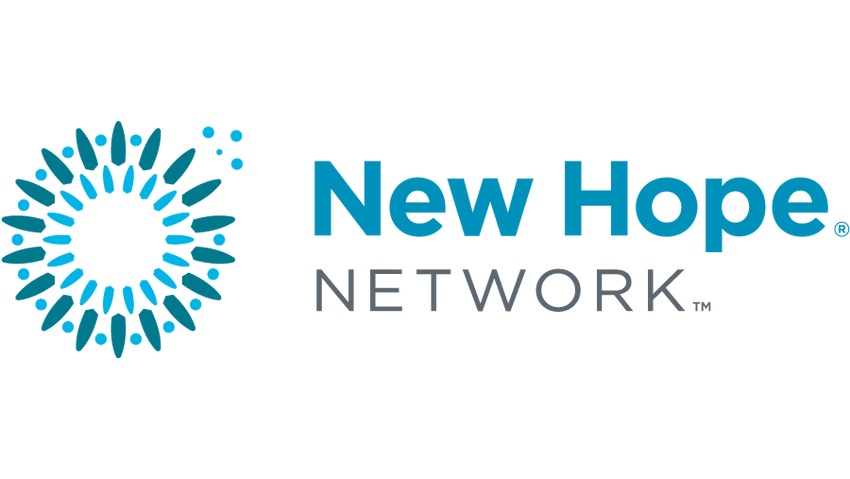 The purpose of traditional cosmetics is simple: to improve appearance. How they do this and what they contain are not usually a huge concern to the mainstream shopper. But to many health conscious consumers, ingredients are of paramount importance. The skin absorbs what is applied topically, so it makes sense for consumers who are particular about what goes on, and in, their bodies to choose carefully. These are the shoppers who are opting for cosmeceuticals instead of cosmetics.
Cosmeceuticals represent a marriage between cosmetics and pharmaceuticals. They're applied topically as are cosmetics, but contain ingredients that influence the skin's biological function. For example, several products include vitamin C because study results indicate that applying this antioxidant topically promotes collagen production and helps improve skin tone. Cosmeceuticals improve appearance, but do so by delivering nutrients necessary for healthy skin.
It's the juncture where wellness meets beauty, and consumers are buying in big numbers. Cosmeceuticals are the fastest-growing segment of the natural personal care industry. According to Nutrition Business Journal, cosmeceuticals now account for 17 percent of all personal care products' retail sales.
Consumers will always be interested in maintaining a youthful appearance, and as the global population's median age increases, the market will expand. The Cleveland-based Freedonia Group reports that these products are part of a U.S. market that will increase from $3 billion to $3.8 billion by 2005.
Natural personal care products are perhaps the hardest of natural products to differentiate from the mainstream. Including a few ingredients derived from nature does not make a product natural—many mainstream products may contain a token botanical but primarily consist of synthetic ingredients that can be harsh and potentially toxic.
To make matters more confusing, cosmeceuticals are not subject to Food and Drug Administration review and the term itself is not recognized by the Federal Food, Drug and Cosmetic Act. Although cosmetics and cosmeceuticals are tested for safety, there is no mandatory testing to determine whether beneficial ingredients actually live up to claims.
In general, vitamins, herbs, various oils and botanical extracts may be used in cosmeceuticals, but manufacturers may not claim these products penetrate beyond the skin's surface layers or have druglike or therapeutic effects. For cosmetics labels, no division between "active" ingredients and "other" ingredients is required; they are all simply ingredients. Some popular cosmeceutical ingredients include vitamins A, C and E; Co-Q10; alpha- and beta-hydroxy acid; grape seed extract; beta glucan; green tea extract; and an array of botanical ingredients. Many companies offer products with organic ingredients as well.
Nutrition From The Outside In
Diet does promote healthy skin, but topical application gets nutrients to the skin faster. "Any nutrient you take internally goes to other organs and makes it last to the skin," says Mollie Jensen, director of Zia Natural Skincare in San Francisco.
"The skin is the last place to receive vitamins and is naturally deficient in vitamins and antioxidants; the skin needs an extra boost. A healthy combination of basic vitamins and antioxidants will enhance the skin and its ability to protect itself," says Jim Greene, vice president of research and development for Shaklee Corp. based in Pleasanton, Calif.
Cosmeceutical eye creams can nourish the skin with natural emollients and beneficial nutrients.
Phyllis A. Balch, C.N.C., and James F. Balch, M.D., in their Prescription for Nutritional Healing (Avery, 2000), recommend skin care products enriched with vitamins, particularly panthenol (provitamin B5) because it builds moisture and soothes irritation, and retinoic acid (a form of vitamin A) because it smoothes skin, promotes cell renewal and improves circulation to the skin.
Another valuable ingredient to look for in skin care products is the omega-6 fatty acid gamma linolenic acid, which the skin cannot make. Manufacturers often provide GLA in the form of borage, evening primrose or hemp seed oil.
The Eye Creams Have It
The prevalent concern about wrinkles around the eyes fuels consumer demand for cosmeceutical eye creams.
The skin beneath the eye lacks subcutaneous fat and has virtually no oil glands, so products for this area need to be specially formulated and particularly gentle. This delicate skin needs protection and plenty of moisture to replenish and repair, which helps reduce the signs of premature aging.
As the skin ages it becomes thinner, drier and rougher. Overexposure to the elements and to environmental pollution aggravates this condition. Many topical skin-soothing products intervene in this process, but to make a dramatic and long-term difference, an ingredient that works from the inside out by interacting with the cells under the skin's surface—without irritating the eyes—is a better choice.
There are numerous cosmeceutical eye creams on the market that nourish the skin with natural emollients and beneficial nutrients. For instance, Zia Natural Skincare offers two different eye creams. The Ultimate Eye Crème contains antioxidants vitamins A, C and E, green tea and tiare flower in a nongreasy base. "The Essential Creme is for allergic and puffy eyes, and is great for recovery after sad movies," Jensen says. The functional ingredients include butcher's broom, chamomile and vitamin E.
Chamomile, an anti-inflammatory and antibacterial herb, is the basis for all Camocare products. The New York City-based company's two eye creams—Under Eye Therapy and Eye Lifting Moisture Cream—both treat puffiness and irritation with natural antioxidants that also protect against future skin damage. "A key ingredient in the Eye Lifting Moisture Cream is yeast, which helps plump up the wrinkles," says Allison Carley, the company's national sales director.
"Borlind offers three products for eyes and all ingredients are natural and organically based," says Lindsey Upton, vice president of sales and training in New London, N.H. Each product combines a hydrating element with antioxidants and is geared to the skin at different ages, Upton says. The Eye Wrinkle Cream, for example, helps forestall the signs of aging; it contains wheat germ and corn oil, squalane (derived from olive oil), carrot extract and St. John's wort. Borlind's LL Regeneration Wrinkle Cream tones and hydrates with such ingredients as horsetail, calendula and vitamins C and E. The System Absolute Eye Firming Fluid has aosain, an algae extract from seaweed that helps skin maintain elasticity, Upton says.
Another company that has secured a niche in this market is the Tampa, Fla.-based Aubrey Organics. Its Lumessence Rejuvenating Eye Cream combines three varieties of liposomes, which make the moisturizing ingredients more available to the skin. These moisturizers work to smooth out age lines, reduce undereye bags and circles and help brighten and tone the delicate skin around the eyes where the first signs of environmental stress and aging often appear.
Nature's Gate offers Ginkgo Ultimate Eye Cream, a solution formulated to relieve signs of fatigue in the eye area. This eye cream formula contains Ginkgo biloba, an antioxidant that smoothes and rejuvenates, and also cucumber, calendula and alpha-bisabolol, an active constituent of chamomile, to calm irritated skin.
Merchandisers can capitilize on the growing cosmeceuticals market by providing information to their customers and encouraging them to be specific about their needs. "People are trying to find more healthy ways to adapt," says Doris Day, clinical assistant professor at New York University Medical College. "These are holistic and effective ways."
Barbara Hey and Dena Nishek contributed to this article.
Natural Foods Merchandiser volume XXIII/number 3/p. 92, 99
Common Cosmeceutical Contents

soothes, softens, promotes skin-cell formation

anti-inflammatory, antibacterial

cools, refreshes, tightens pores

smoothes, moisturizes, protects

linoleic, linolenic, arachidonic acids

antioxidant, promotes youthful appearance

helps skin retain moisture

stimulates circulation, helps other ingredients penetrate skin

delivers active ingredients into skin

smoothes, promotes circulation and cell renewal

Sources: Prescription for Nutritional Healing by Phyllis A. Balch, CNC, and James F. Balch, M.D. (Avery, 2000); Skin Deep by Carol A. Turkington and Jeffery S. Dover, M.D., (Facts on File, 1998).
Natural Foods Merchandiser volume XXIII/number 3/p. 99
Subscribe and receive the latest updates on trends, data, events and more.
Join 57,000+ members of the natural products community.
You May Also Like
---