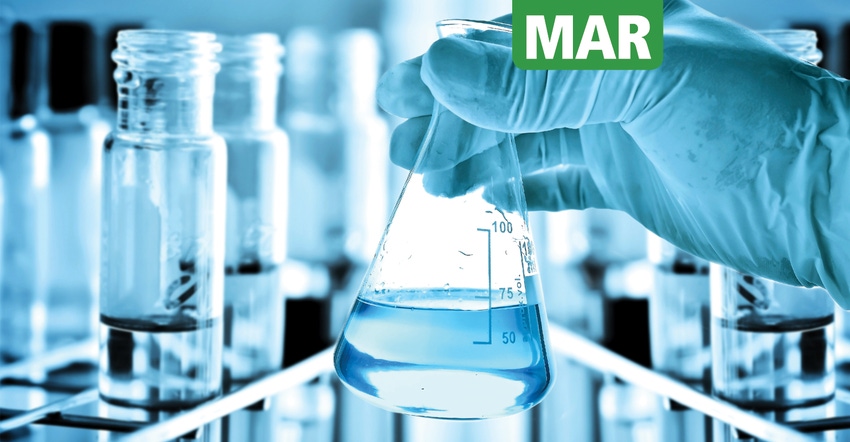 Boost Your Memory! Lose Belly Fat in a Flash! Ignite Extreme Lean Muscles! Miracle Anti-Aging Antidote!
Promises, promises, promises. Advertisements for dietary supplements invade your late night TV viewing, scroll across your web browser, pop up on your Facebook feed and disguise themselves as news articles. They're all revolutionary, clinically tested and backed by science, of course.
But what kind of science? 
Is it the same science that found that smelling farts can reduce your risk for cancer? Or that green coffee bean extract is a miracle weight-loss solution? Or that creams powered by safflower oil target your belly fat in no time flat?
"All that ridiculous information can make you wonder, is science bullshit? To which the answer is clearly no, but there is a lot of bullshit currently masquerading as science," TV host Jon Oliver said during a "Last Week Tonight" rant about junk science last year.
Misinterpreted, misleading and mangled scientific studies are the bane of the supplement industry, with highly publicized cases raising doubts for every claim, legitimate or not. Remember the tantalizing claims of Sensa—the crystals that you sprinkled on food to lose pounds without dieting or exercising? The Sensa promise was backed by clinical studies showing that users lost an average of 30 pounds in six months.
Except that those studies were based on sloppy science, according to federal regulators. Open-label studies were not blinded, randomized or placebo-controlled; subjects self-reported their weights; and their diet and exercise were not monitored. Some test subjects were listed more than once, some did not lose the weight reported, and some data was recorded before subjects were actually weighed. And the independent lab contracted by Sensa to conduct studies wasn't independent at all, with lab owners or their relatives appearing as endorsers in Sensa ads.
The makers of Sensa ceased operations in 2014 after paying a $26 million settlement to the U.S. Federal Trade Commission, and showing the supplement industry exactly how not to do science.
But some industry members are still learning, and keeping the FTC, FDA and watchdog groups busy.
In the last 10 years, the FTC filed 84 supplement cases, according to Rich Cleland, assistant director of the FTC's Division of Advertising Practices. The FTC guards against false advertising, opening cases and reviewing companies' scientific studies when the claims seem too good to be true.
Sloppy science
When it comes to bad science, Cleland has seen it all, from researchers who include themselves as subjects to companies that publish impossibly perfect and positive results.
"We have seen enough instances like those to leave us highly suspicious of studies," Cleland says. "As a result, over the last few years we have frequently required the companies to not only produce the study reports but to reproduce the underlying study documentation and data."
There are plenty of other cautionary tales:
In 2012, Dr. Mehmet Oz touted green coffee bean extract as a magic weight loss cure proven by a new scientific study—which later was revealed as bogus. Federal regulators discovered that key data, including the participants' weight measurements, had been altered. The study was retracted in 2014, after two researchers who were paid to write it admitted they couldn't verify the data, but not before the TV doctor got lectured by a senate panel. Applied Food Science Inc., the Texas company that sponsored the original green coffee extract study, paid a $3.5 million settlement to the FTC.
The manufacturer of Prevagen, Quincy Bioscience of Wisconsin, is fighting a class-action lawsuit filed in 2015 and a lawsuit filed by the FTC and New York Attorney General in January over its boast that Prevagen is clinically proven to "improve memory within 90 days."  The FTC alleges that the company's clinical studies showed some subjects performed no better—sometimes worse—after taking Prevagen compared to subjects who got the placebo. (Read more in this NBJ issue on Page 24.)
The miracle of safflower oil came under fire after Montel Williams appeared on Dr. Oz's show in 2012 to claim that taking it as a supplement helped him lose an inch off his waist in five days. Williams, it turned out, was a paid spokesman for the safflower supplement SafSlim. SafSlim bases its claims on a 2009 study on obese, diabetic women who were given safflower pills. That's an extremely specific demographic, and critics say there's no scientific study showing that SafSlim works for anyone else.
Grassroots watchdogs like Joe Cannon read and review dietary supplement studies so you don't have to. He reports what he finds on his website SupplementGeek.com. Cannon, who has a masters degree in exercise science and a bachelors in chemistry and biology, wrote the book "Nutritional Supplements: What Works and Why," which he is currently updating.
"When you hear words like 'miracle,' 'amazing' and 'breakthrough,' these are buzz words that set off my spidey sense," he says. "Unfortunately, the average consumer isn't going to have the resources that I have, and that's why I do what I do. I just want people to go into this with eyes wide open."
His recent review of the anti-aging supplement Protandim by LifeVantage shows how complicated and controversial dissecting studies can be. Protandim is advertised as a rooted-in-research formula that reduces oxidative stress in humans by an average of 40 percent in 30 days. In 2005, Protandim was featured on an ABC "Primetime" segment, in which the correspondent tried Protandim for two weeks and reportedly experienced a 45 percent reduction in oxidative stress—down to "newborn baby" levels.
Cannon was skeptical. He poured over published peer-reviewed studies on Protandim and found that only three were conducted on humans. (The others were done in test tubes or lab mice or rats.) Of those three human studies, two noted that Protandim didn't work, leaving one 2006 human trial on 39 healthy men and women showing Protandim might be beneficial.
Cannon's Protandim review received more than 2,300 comments on his site, with readers bickering back and forth about the benefits versus the science behind the claims.
"I do think the research has gotten better," Cannon says. "But I wish it was better still."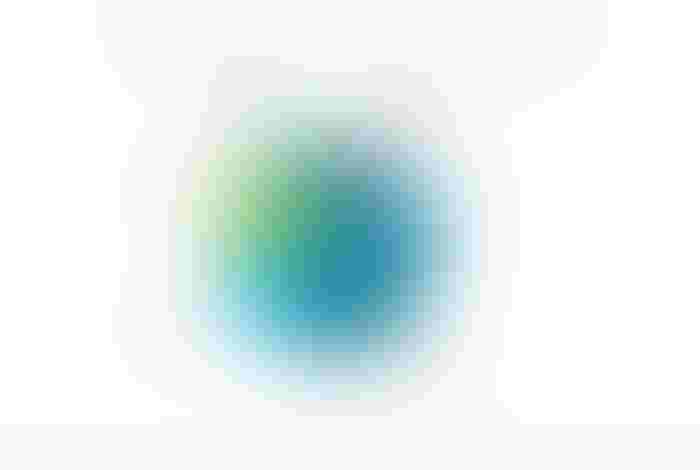 Suspect science
Conrad Earnest, director of clinical science for sports nutrition company Nutrabolt, agrees that scientific testing has increased and improved but still has a long way to go.
Take laxogenin, for example, the popular plant steroid marketed to body builders who want to increase muscle and endurance. "A fairytale based on wishful thinking," is how Earnest described, explaining that it lacks proof in the form of published scientific research.
And these days you can't even trust every study that's been published, thanks to the proliferation of open-access online journals that will print scientific findings for a fee. Many have been accused of skimping on the venerated peer review process and not retracting sloppy scientific papers. In 2014 two publishers retracted 120 studies when they were pranked by a computer scientist who submitted random gibberish as scientific findings.
Earnest advocates for a gold standard in scientific studies: randomized clinical trials that are double-blind, placebo-controlled and involve humans. Mice and petri dishes don't cut it, he says. Earnest also urges scientists to spend time on the "Equator Network," a global resource for health research reporting guidelines.
Of course, the gold standard can be expensive and time consuming. Earnest walks a fine line at his job, pushing for thorough science while also trying to satisfy the needs and time constraints of his CEO, marketing department and sales group. "You are always racing a product cycle and reformulation," he says.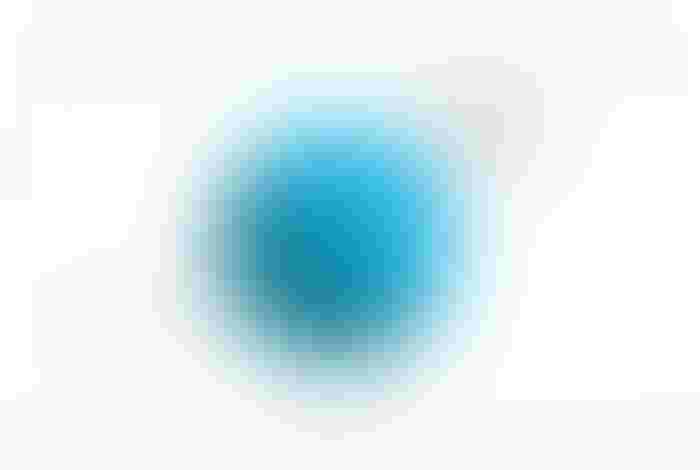 Reviewing the rigor
Specialty Nutrition Group CEO Greg Horn also is trying to raise the bar. Last year, he launched the Nutrition Science Roadmap project, a database of the best scientific studies on the most relevant ingredients. It will be a go-to resource for manufacturers. But setting up the database involves sorting through thousands of studies and evaluating them for rigor. So far, Horn's team has sorted through 792,000 studies and narrowed it down to 1,845 relevant studies covering 516 ingredients. Horn's project is far from finished—or being fully funded. "There is no industry support for it yet," he says.
For its part, the Natural Products Association is helping its industry members stay informed about these issues by providing access to a new online database that includes dietary supplement warning letters from the FDA on questionable claims, as well as other enforcement actions taken by FDA, FTC, and the Department of Justice since 2008. 
NPA also recently unveiled the Supplement Safety and Compliance Initiative to set manufacturing standards and create a third party auditing and certification system. Pilot audits are due to begin soon.
Surprisingly, all these headlines about junk science in recent years haven't seemed to sway consumer confidence. The 2016 Council for Responsible Nutrition Consumer Survey on Dietary Supplements found that 85 percent of U.S. adults have overall confidence in the safety, quality and effectiveness of dietary supplements. And 73 percent believe that the industry as a whole is trustworthy. 
From Nutrition Business Journal's 2017 Dark issue. Get the full issue in the NBJ store.
Subscribe and receive the latest updates on trends, data, events and more.
Join 57,000+ members of the natural products community.
You May Also Like
---