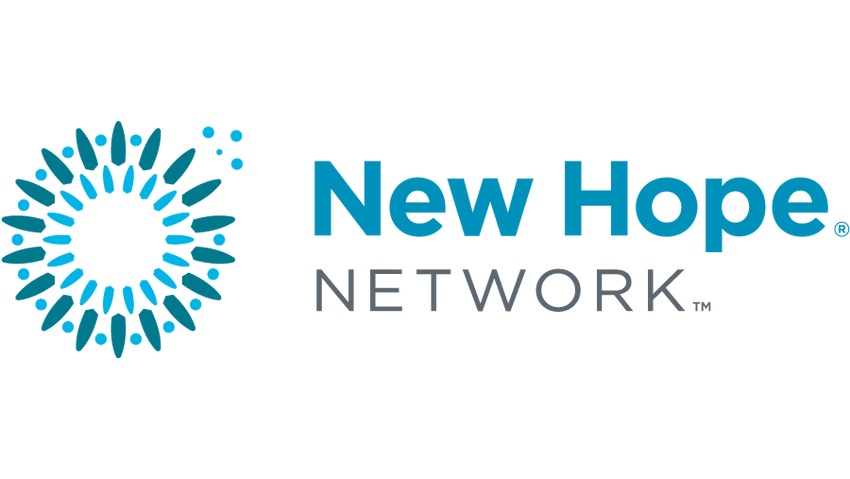 Happy Days
15 herbs to treat classic teen concerns
By Kathi Keville
Illustrations by Jennifer Kalis
The teenage years can be a tough time. Adolescents are concerned and confused about their bodies, dating, schoolwork, and entertainment, and many feel that no one understands them, least of all their parents. How do you help them stay healthy and happy and address their special needs? Herbs can help. In my 30 years of working with medicinal herbs, I've seen them offer plenty of positive results with people of all ages. The following herbs can be especially effective at addressing issues plaguing teenagers.
Zap Acne
Having acne is no fun, but simple herbal solutions can help your teen's skin become blemish free. Mindy Green, a Blaine, Minnesota-based clinical aromatherapist and coauthor of Aromatherapy (Crossing, 1995), offers a do-it-yourself remedy that "works better than most harsher products to dry up zits, stop infection, and promote healing." The magic ingredient is tea tree essential oil, derived from an Australian tree (Melaleuca alternifolia). The oil is a powerful antiseptic and skin healer, according to several studies, including a 2000 report in the Journal of Applied Microbiology (vol. 88, no. 1).
For a quick pimple zapper, place one teaspoon cosmetic clay (green, bentonite, or French) in a small container. Stir in one to two teaspoons of distilled water, then add one drop of tea tree essential oil. Dab this mixture directly on troublesome spots at least twice a day, leaving it on for about ten minutes per application, then washing it off.
How To Take Herbal Remedies
Some herbs you apply externally to the skin. Others you take internally in the form of tea, tincture, capsules, or tablets. For internal use, you can choose whatever method best fits your lifestyle. Follow the directions on the package for tinctures, capsules, and tablets. For tea, you can use the herbs recommended here singly or mix equal parts of several to make the combinations suggested. You can also find commercial blends containing these same herbs. To make tea, pour one cup boiling water over one teaspoon dried herb and steep for ten minutes, then strain and drink.
Prevent And Heal Infections
The downside of decorating a body with a tattoo or a body piercing is the possibility of developing an infection. Avoid this by having your teen dab one drop of antiseptic tea tree essential oil on the area twice a day, beginning the day after the procedure and continuing for several days, or until the area heals completely.


Tea tree oil helps treat almost any type of skin damage. One caution, however: Essential oils are concentrated, so be sure to use no more than one drop per application. If more than a drop is needed to cover a large area, dilute 15 drops of tea tree oil in 1-1/2 ounces of vegetable oil, such as olive oil.
Fight Fatigue
If you find your teen continually turns to coffee (Coffea arabica) or maté (Ilex paraguariensis) to maintain energy, keep in mind that caffeine works for a while but eventually takes a toll on your adrenal glands, which are responsible for providing your body with bursts of energy by sending adrenaline into your bloodstream. Asian herbs, such as ashwagandha (Withania somnifera), schisandra berries (Schisandra chinensis), and codonopsis root (Codonopsis pilosula), safely increase mental alertness while countering physical and emotional stress, according to Brigitte Mars, a Boulder, Colorado-based herbalist and nutritional consultant and author of Addiction-Free—Naturally (Healing Arts, 2001). These herbs also increase the stamina and energy needed for hard play and sports. "There's an extra bonus," says Mars, "because these herbs enhance the immune system to help fend off colds, flus, and other diseases." These herbs are available both individually and blended together.
If giving up caffeine is too difficult for your teenagers, suggest they switch to green tea (Camellia sinensis). Studies suggest that black and especially green teas offer more health benefits than coffee or maté, including fending off dental cavities, heart and liver problems, and cancer (Critical Review of Food Science Nutrition, 2003, vol. 43, no. 1; European Journal of Cancer Prevention, 2002, vol. 11, no. 2 Suppl).
Keep A Cool Head
With all the changes happening to teenagers, they can sometimes feel as if their lives are out of control, resulting in stress, moodiness, and anger. Several aromatherapy scents can help keep teens calm and emotionally balanced. English lavender (Lavandula angustifolia), rose geranium (Pelargonium graveolens), German chamomile (Matricaria recutita), and ylang-ylang (Cananga odorata) are especially useful for maintaining an even temperament. If your child prefers musky scents, go for patchouli (Pogostemon cablin). She can carry a commercially prepared spray bottle containing one of the oils, and when she feels anger boiling up, she can spritz her favorite scent into the air and take a whiff. Or she can spray the oil onto her pillow at night, in her car, or even on herself and her friends. Just be sure to remind friends to close their eyes before spraying. If your teenager has a creative side, he can make his own spray by combining 25 drops (total) of his choice of essential oils with 2 ounces distilled water. Teenagers can also chill out with these same oils by pouring six drops of their preferred oil into a tub of water and lying back into a relaxing aromatherapy bath.
Improve Memory
Teens need to be mentally alert for studying and taking tests. According to Mars, the same herbs that fight fatigue also improve brainpower. In addition, she recommends ginkgo (Ginkgo biloba), an antioxidant that improves how the body and brain use oxygen. Mars considers these herbs "restoratives" that support general health.
Green suggests using "smart" scents, such as rosemary (Rosmarinus officinalis), which is reputed to help memory. When teenagers face a school exam, have them sniff rosemary leaves or essential oil while studying and then again when they need to recall important facts.
Get Rid Of Muscle Pain And Soreness
If your children are like most, they bounce back quickly from injury or body trauma. But anything from snowboarding and soccer to doing homework cross-legged on the bed and battling video foes at the computer can result in tight muscles. It's wise to teach your teens to take care of these pains early. Herbal oil of arnica (Arnica montana) comes to the rescue by easing the inflammation and pain of muscle strains, sprains, and bruises. Rub arnica oil directly over cramped muscles every hour or so until the soreness disappears.
Ease Menstrual Cramps
Not every issue is unique to teens. Just like adult women, young girls can experience undesirable menstrual symptoms. In our book Women's Herbs, Women's Health (Interweave, 1998), herbalist Christopher Hobbs of Davis, California, and I suggest herbs that reduce menstrual cramping. My favorite for young women is a combination of red raspberry (Rubus idaeus) and an herb appropriately named cramp bark or black haw (Viburnum prunifolium). If your teen suffers regularly from cramps, have her take these herbs a couple days before she expects her next period for effective relief. In addition, arnica oil, the same herbal oil that remedies sore muscles, works equally well to ease menstrual cramps when she rubs it externally over the cramping area.
Happy Days Are Here To Stay
The teenage years are a time of exploration and often rebellion. Introducing your teenager to natural remedies that work to improve his or her life can make a positive and lasting impression.
Kathi Keville has been an herbalist and aromatherapist for more than 30 years. She is director of the American Herb Association (www.ahaherb.com) and author of 12 herb books, including Herbs for Health and Healing (Rodale, 1996) and Herbs: An Illustrated Encyclopedia (Friedman/Fairfax, 1999).


Subscribe and receive the latest updates on trends, data, events and more.
Join 57,000+ members of the natural products community.
You May Also Like
---