Hot anti-inflammatory ingredients
Hot anti-inflammatory ingredients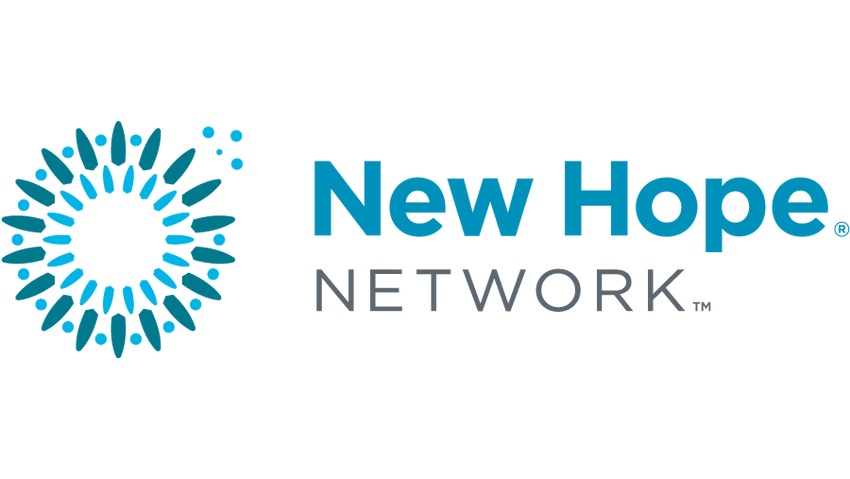 In medicine, statin drugs (e.g., Lipitor) are becoming all the rage for reducing blood levels C-reactive protein, an inflammation-promoting compound. But given the potential side effects of statins… including muscle pain, heart failure, and reduced liver function… it makes sense to offer safer, natural alternatives.
Many natural ingredients, particularly nutrients and herbs, can lower C-reactive protein levels… or lead to significant reductions in inflammation and pain. The benefits are important given that inflammation plays a role in every disease process, including arthritis, diabetes, cancer, heart disease, and obesity.
Our top anti-inflammatory picks…
Curcumin. A review article in Biochemical Pharmacology noted that curcumin, the bioactive extract of turmeric, blocked inflammation through 97 different biochemical pathways… such as by reducing the activity interleukin-6, nuclear factor kappa beta, macrophage inflammatory protein, lipoxygenase, tumor necrosis factor alpha, matrix metalloproteinase, several types of protein kinases, adhesion molecules. The research shows that curcumin has likely benefits in rheumatoid arthritis, liver damage, and ulcerative colitis. Two dozen human studies are underway to investigate its benefits as an adjunct treatment in different types of cancer… and initial reports are positive.
Pycnogenol®. This antioxidant extract of French maritime pine bark contains 40-some natural antioxidants. Ron Watson, Ph.D., a researcher at the University of Arizona, Tucson, notes that the anti-inflammatory benefits of Pycnogenol become clear when taken in amounts of 150 mg or higher daily. Several clinical trials document its benefits in reducing pain from osteoarthritis, including one in the August 2008 Phytotherapy Research. Meanwhile, a three-month study, in Redox Report, found that Pycnogenol decreased CRP levels from 3.9 mg/L to 1.1 mg/L—a 72 percent decrease.1
Boswellia. Boswellia serrata is rich in a group of anti-inflammatory compounds called boswellic acids. Unlike most anti-inflammatory ingredients, boswellic acids work by inhibiting 5-lipoxygenase (one of the enzymes needed to make pro-inflammatory eicosanoids) and complement (part of the body's inflammatory response to injuries). The latest study used a proprietary extract — 5-Loxin® — which significantly eased symptoms of knee osteoarthritis. Researchers at the University of California School of Medicine, Davis, found that both 100 mg and 250 mg of 5-Loxin helped, but that the higher dose led to a quicker response.2
Fish oils. The omega-3 fatty acids, found abundantly in fish oils, are one of the most widely recommended natural anti-inflammatories. They're the building blocks of prostaglandin E3, which counteracts pro-inflammatory prostaglandin E2. The omega-3 fish oils have numerous cardiovascular benefits: They are mild blood thinners, improve heart rhythm, improve blood-vessel flexibility,3,4 and lower blood levels of triglycerides, a risk factor for heart disease. And yes, a report in the March 2008 Hormone and Metabolism Research noted that omega-3s also reduce CRP.5
Gamma-linolenic acid. If you feel the world is a little fixated on fish oils, take a look at GLA. This omega-6 fatty acid boosts levels of prostaglandin E1, a major anti-inflammatory eicosanoid. GLA has clear benefits in rheumatoid arthritis. But it's also synergistic with the eicosapentaenoic acid (EPA) found in fish oils… and may be particularly beneficial in athletic overuse injuries.6
Resveratrol. This polyphenolic flavonoid is distinguished by its ability to turn on the SIRT1 gene, which has been shown to extend lifespan in a variety of species, from worms to mice. Will it do the same in people? Maybe, since we also possess the SIRT1 gene. A study published in the June 2007 Journal of Thrombosis and Haemostasis found that it also lowers CRP levels.7
Vitamin C. Last but not least… a study of healthy nonsmokers found that taking 1,000 mg of vitamin C reduced CRP levels by an impressive 25 percent within two months. The researchers, from the University of California, Berkeley, noted that the effects were "similar to those of statins."8
Jack Challem is the author of Stop Prediabetes Now and The Food-Mood Solution, both published by John Wiley & Sons.
References
1. Belcaro G, Cesarone MR, Errichi S, et al. Variations in C-reactive protein, plasma free radicals and fibrinogen values in patients with osteoarthritis treated with Pycnogenol. Redox Report, 2008;13:271-276
2. Sengupta K, Alluri KV, Satish AR, et al. A double blind, randomized, placebo controlled study of the efficacy and safety of 5-Loxin® for treatment of osteoarthritis of the knee. Arthritis Research & Therapy, 2008;10: doi 10.1186/ar2461.
3. Leaf A, Xiao YF, Kang JX, et al. Membrane effects of the n-3 fish oil fatty acids, which prevent fatal ventricular arrhythmias. Journal of Membrane Biology, 2005;206:129-139.
4. Walser B, Giordano RM, Stebbins CL Supplementation with omega-3 polyunsaturated fatty acids augments brachial artery dilation and blood flow during forearm contraction. European Journal of Applied Physiology, 2006: epub ahead of print.
5. Tsitouras PD, Gucciardo F, Salbe AD, et al. High omega-3 fat intake improves insulin sensitivity and reduces CRP and IL6, but does not affect other endocrine axes in healthy older adults. Hormone and Metabolism Research, 2008;40:199-205.
6. Mavrogenis S, Johannessen E, Jensen P, et al. The effect of essential fatty acids and antioxidants combined with physiotherapy treatment in recreational athletes with chronic tendon disorders. A randomized, double-blind, placebo-controlled study. Physical Therapy in Sport, 2004;5:194-199.
7. Kaur G, Rao LV, Agrawal A, et al. Effect of wine phenolics on cytokine-induced C-reactive protein expression. Journal of Thrombosis and Haemostasis, 2007;5(6):1309-1317.
8. Block G, Jensen CD, Dalvi TP, et al. Vitamin C treatment reduces elevated C-reactive protein. Free Radical Biology & Medicine, 2008; Epub October 10 ahead of print.
Subscribe and receive the latest updates on trends, data, events and more.
Join 57,000+ members of the natural products community.
You May Also Like
---