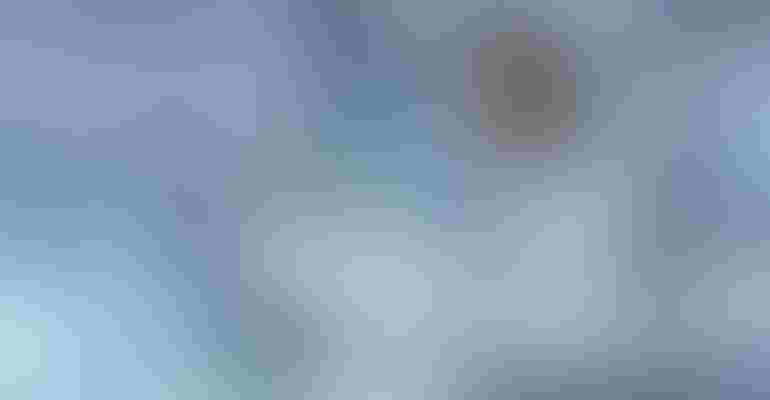 Keeping up, or just catching up, with technological change was not always a major part of the job description for executives in the supplement industry. Putting pills in a bottle is not, on its face, a task that always screams "technology." That job description, however, has been turned on its head.
Following, vetting and anticipating changes in technology is now a principal role for executives at every level. 
Innumerable technologies are converging to drive change, and that change is happening so fast that few find it easy to keep pace, and that pace will only speed up as billions of new people with new perspectives and ideas plug into a network of connection and innovation (the number of people online globally is estimated to have tripled since 2015).
Indeed, the accelerated rate of change is just getting started. While workers on George Washington's farm used the same tools as the ancient Romans, Moore's Law holds that the processing capacity of a microchip will double every 12 months to 18 months while its price falls by half. The first retail purchase by bitcoin was made in 2010 (two pizzas for 10,000 BTC—over $350 million in current value). At the end of 2021, digital currencies approached $3 trillion in value.
The challenge for business executives in any industry is separating the wheat from the flash. In the supplement industry, the challenge is knowing how emerging technologies relate to a value proposition that's still largely pills and bottles. For this story, we talked to a half dozen people working in the nutrition industry, asking them how they keep up with the challenge of rapid change, and how they determine what will deliver actual ROI and solve real problems.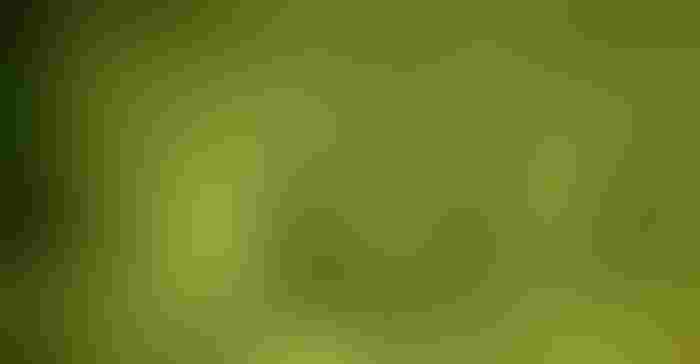 Noah Voreades, Seed Health
The emerging personalized nutrition market is one which tasks observers to look at the promise of the technology through the lens of real-world consumer behavior, and Voreades has held his eye to that lens for years at GenBiome Consulting and now as head of external innovation at Seed Health, a cutting-edge probiotics company.
Keeping that lens polished, Voreades says, means scouring media well outside the industry of focus and concentrating on scientific studies with human subjects and at a large enough scale to rise above "the noise." But it also requires cultivating "a very diverse community of people that fill pockets of expertise." He looks for people who "think very diligently about a space."
Evaluating a technology, Voreades believes, best starts with a "first principles approach," breaking down the proposition into market size, economics, competition, and all the other basic building blocks of business analysis.
"A first principles approach, scientifically, is going to be very important so that you can, basically, cut through some of the smokescreen," Voreades says.
Additional steps may include looking at past failures in adjacent sectors or similar applications. "I really try to actually take a step back and think of something similar to a SWOT analysis," Voreades says—and then taking that to experienced business people who have learned the real-world lessons and see how they might be applied. "It's almost like taking an idea and pressure testing it, both with people within the industry and outside of that specific industry."
The trick, he says, is recruiting the right sounding board. "Make sure you stay as close to the doers in the world, versus the wishers," Voreades says, "because the doers will give you the school of hard knocks."
Tobe Cohen, Pharmavite
Having a title like "chief growth officer" in front of your name requires a keen instinct for opportunity, and Cohen says he has rooted that instinct in "a discipline and a passion." The passion is that of a guy who reads Gizmodo and Wired Magazine.
"At the end of the day, I'm a geek at heart, right?" he says. The discipline is looking at every technology and idea with a focus on "consumer need." "How do you prevent chasing butterflies?" Cohen says. "I think it's having that clarity of what are the key problems that you're trying to solve."
Cohen might ask himself whether the consumer need exists, but then he breaks it down into whether the technology makes meeting that need easier or if it does it with greater efficacy or accuracy. Is it a simplification or a refinement? Is it serving the average consumer or is it something for the "superuser?"
"What job are you trying to solve and then how can technology help you solve that unmet consumer need?" Cohen says.
Timing is also essential, Cohen says. Before the ecosystem is built out, a good idea might not find traction. He points to Vitamin ID, a NatureMade personalized vitamin packet service that didn't catch on in the late 2000s. "It wasn't ready for the mass market at the time," Cohen says. "We all had Blackberrys, not a great platform for taking a nutrition survey."
The challenge for legacy companies like Pharmavite, Cohen explains, is that they should accept that many of the ideas are going to come from the startup world, where smaller players are taking bolder moves with less risk. He eyes that community closely. "As a startup, you have the ability to target that cutting edge consumer," Cohen says.
Getting Pharmavite up to speed on that innovation can happen through acquisition, which adds expertise to the team in addition to the technology itself, but it also happens through partnerships. Pharmavite recently announced a project with Brightseed, an AI/machine learning platform matching botanical compounds to health benefits. Cohen calls that partnership an example of "leveraging experts in the space." "I do think there's a high level of technology influence in our category," he says. "It just doesn't always come from the big leading brands."
Kevin Coupe, MorningNewsBeat.com
The filter Kevin Coupe uses when he sifts through technology, as it percolates through and washes over the retail sector he covers, is "story." He not only wants to know how technology can be used to tell a story to the consumer but also wants the story of that technology to be simple and easy to understand. If the story of what the technology accomplishes isn't easily explained, it's hard for Coupe to see where it fits into the real-world dynamics of retail.
"The buttons and the tubes and the bits of the bytes are not really interesting to me," Coupe says. "If it gets lost in the mumbo jumbo of techno speak, I tend to just say, 'Okay, I'm not going to focus on that.'"
But when a technology can allow a retailer to communicate and connect with consumers, Coupe says, he can see the value.
"I'm much less interested in technology for technology's sake than the ability to use technology to tell a story," Coupe says, "but if you haven't figured out how you're going to use that data in the service of telling your story in an effective way to consumers, what's the point?"
"Story" can mean a lot of things to Coupe, but he is routinely astonished by how little retailers use technology to build connections and loyalty with their customers. Loyalty programs might generate coupons, but they do little to generate connection. He recalls walking through a grocery store in Japan 20 years ago, pre- smart phone, and seeing codes on boxed tomatoes that allowed consumers to link through to the farmer that grew them. Maybe 5% of the shoppers ever used the codes but the other 95% could see trust and connection in the fact that the codes existed.
"It served them as much as the 5% that used it," Coupe says.
From Coupe's view, that code told a story, and the story it told built connection. That's how he looks at technology now. The opportunity to build connection with consumers, Coupe says, is routinely ignored.
"Everybody's competing with Amazon, right? It seems to me that you have to look at the things that Amazon can't do or won't do and then figure out how to do those things. But a lot of it has to do with just knowing your customers better and actually being proactive in how you communicate with them."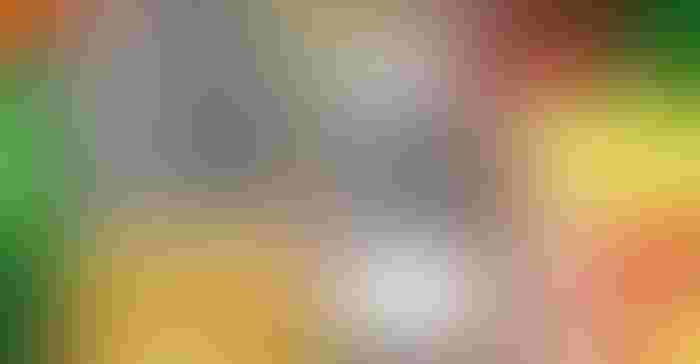 Linda Shein, Bala Growth Partners
That the nutrition industry isn't always out front on technology isn't necessarily a disadvantage, says Shein, a nutrition and natural products industry investor and advisor who ran a retail and ecommerce think tank at the Wharton Business School.
Being a little behind the curve allows executives to see what's working in other markets and bring that innovation to nutrition and natural products. "It creates the opportunity to look outside the industry to see what is coming next," says Shein, who advises clients to keep an eye on fashion, beauty and home décor as places where innovators are figuring out how to connect with consumers.
"Consumers who buy apparel, cosmetics and furniture are the same people who shop for supplements and wellness products. To them, it's all just shopping," Shein says. "Their experiences in these other markets forms the baseline for what they expect in their shopping experience with you."
She recommends professionals consider adding to their calendar trade shows that are outside their industry. Nutrition executives could especially benefit from the National Retail Federation show, which has, Shein says, "basically turned into a technology show." LinkedIn groups and gatherings on ClubHouse are other ways to get a glimpse of what's going on outside a company's echo chamber.
That allows executive to see what technologies are resonating and look under the hood to see what technologies other companies are using. Smart professionals look under lots of hoods, she says. "See what your competitors are using, but not in just your own industry."
Shein also cautions against the drive to be a first mover in new technologies. Nutrition and wellness isn't the kind of tech space where being first to market is an imperative, she explains.
"You can take a fast-follower strategy where you decide you're not going to be first to the game, and you wait, and you see what happens."
Greg Horn, William Hood & Company
Among the most important lessons Horn says he's learned in decades in the supplement industry is that no technology comes to fruition in isolation. Probiotics, he explains, might have shown benefits in research labs, but it was technologies around formulation, format and packaging that allowed those bacteria to survive all the way to the shelf and into the gut that turned probiotics into a major category.
Now charged with evaluating opportunities in the investment banking space, Horn says he tries to apply that mindset whenever he looks at something new. New technologies need an ecosystem of existing technologies to succeed. "It's a confluence of things," Horn says.
Like others, Horn also tries to drill down to the root problem that's being solved. That's what attracts him to technologies in nutrition that boost bioavailability, deliver the ingredient more efficaciously, allow better production of ingredients or allow consumers to measure results of nutrition. All those goals are rooted in solving problems and meeting needs, Horn says, something that's particularly important when brands approach consumers with a new technology or idea.
"A lot of the mistakes these technology-forward companies make is that they fall in love with their own technology and then go looking for a market for it," Horn says. "Rather than falling in love with every technology, we fall in love with unmet needs and try to use technologies to solve those."
Tom Dubinski, Arizona Nutritional Supplements
The true test of a new technology isn't always the capabilities of the equipment, says Dubinski, vice president of quality systems for the Tempe, Arizona-based company. It's the people behind it. When Dubinski is tasked with evaluating a new system for the company, the provider is one of the first things he looks at.
"If it's a company that I can very clearly see that they're just going to work remotely and they're going to set something up and they're gone right away and we can't get ahold of them, then we really don't think that that's going to work out," says Dubinski.
In the production world, the pressure testing of a new technology happens team to team, he explains. "We're actually working with them a lot," he says of the interaction when a new vendor pitches a new system. "We're pushing them and saying, 'Hey, can your system do this? Can it do it this way? Can you have it so I can review multiple things at once? Or can I have it set up so I can see just this portion? So, we're constantly pushing them.'"
That kind of deep vetting gives Dubinski a view of more than just what's out there and where the next technology might offer an advantage. The interplay is really the truest test of a technology.
"Is it just kind of a shiny thing to have that we can show off?" Dubinski says, "or is it something that's changed the way we're doing things, made it so much easier for my teams."
This story was featured in Nutrition Business Journal's Guest Editor Issue.
Subscribe and receive the latest updates on trends, data, events and more.
Join 57,000+ members of the natural products community.
You May Also Like
---