Immunity update: Flu season reverberations change category
Immunity update: Flu season reverberations change category
As consumers reach beyond hand cleaner, vitamin C and quick-hit 'cures' to keep the flu away, immune health supplements offering new formulas, ingredients and delivery systems might benefit.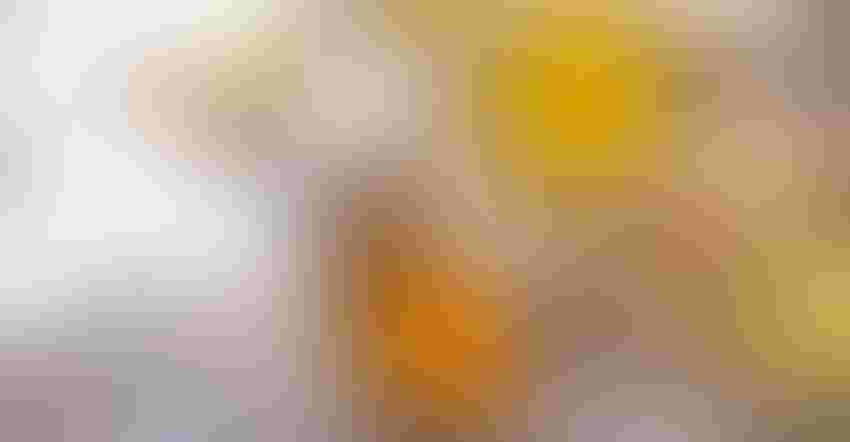 Consumers might be ready to breathe a collective sigh of relief with the last year's flu season—one of the worst flu seasons in nearly a decade—behind us.
Except that it's not really behind us.
What remains after that dangerous season is growing consumer vigilance and obsession with immune health—a big buzz phrase in today's supplement market. Industry insiders are predicting a boom in sales and innovation.
"We saw a huge effect from a harsh and publicized flu season this past year, with growth more than doubling for the year," says Claire Morton, NBJ senior industry analyst. "Vitamin products such as Airborne and Emergen-C saw strong growth, as well as herbal immunity products."
Global market sales of immune health supplements already are climbing. The sector was valued at $14 billion in 2017 and is expected to reach $25 billion by 2025, according to a forecast by Persistence Market Research.
Why? More consumers are thinking beyond Purell, vitamin C and Airborne, thanks to market messaging and industry-supported clinical studies about how we can boost our immune systems all year long.
The prevailing message is that immune systems can be wrecked by diet, stress, aging and antibiotics, leaving people vulnerable to all sorts of ailments any time of the year. A healthy diet, exercise and meditation are well and good, but supplements may be even better.
The good news is that nutrition for immunity is spread across multiple categories, leaving plenty of room for innovation.
Probiotics and prebiotics
With 80 percent of the immune system located in the gut, the good "bugs" in probiotics are catching on as immune-boosters.
"Consumers are very aware of probiotics. The awareness has grown by 12 percent over the last five or so years," says Megan DeStefano, global probiotics marketing leader for DuPont.
"What probiotics are most known for is gut health, but immune health is quickly coming in a close second."
DuPont's portfolio of probiotics for immune health includes its Howaru Protect line for pregnant mothers and infants, kids, athletes, adults, and seniors—five different strains for five targeted populations. DeStefano expects major future growth of probiotics, more products for targeted populations, and many more scientific studies proving efficacy.
In fact, research on the human microbiome already seems to be exploding. DuPont and other major bands, for example, have sponsored multiple clinical trials looking at how various probiotic strains—including DuPont's Bifidobacterium lac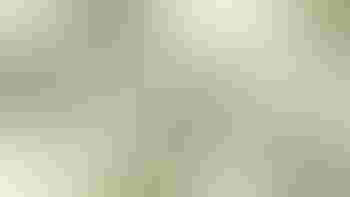 tis (Bl-04)—affect people who are exposed to the common cold.
What else is coming? Chocolate pairs well with probiotics. "We see consumers more and more want food-like formats," DeStefano says. Also look for probiotic pairings with other wellness ingredients.
Healthmune+ Junior is one of these blends—a sachet of blended prebiotic and probiotic with cocoa powder. Wellmune, promoted as a prebiotic super fiber, is a key ingredient.
Wellmune, a proprietary baker's yeast beta glucan, has experienced significant growth in the last few years, says Donald Cox, director of research and development.
Wellmune, which was acquired by Kerry in 2015, has benefited not only from working under a bigger umbrella but also from clinical studies such as one earlier this year suggesting that Wellmune may protect intestinal barrier function, even in adults faced with stress. The body's intestinal barrier function allows for the absorption of good things like nutrients and water while defending against toxins and pathogens.
"We are getting people familiar with the fact that what you eat can affect your immune system," Cox says.
Omega-3 fatty acids
Fish oil also could play a big role in the growing immune-health market. Omega-3 fatty acids are expected to be the fastest-growing immune-health supplement ingredient during the next seven years, according to a Persistence Market Research global market study released in April.
While most of the research on DHA and immune health has focused on fetal- and infant-brain development, a new pilot study of adults suggests that concentrated DHA fish oil activates B-cell (white blood cell) responses. That study of obese adults was published in The Journal of Nutritional Biochemistry and sponsored by AlaskOmega, a brand of fish oils.
Glutathione
Glutathione, considered the mother of all antioxidants, is not new to the market, but the sweeping claims of what it can do include everything from immune health to skin lightening.
"There are probably over 800,000 posts on Instagram alone with #glutathione," says Elyse N. Lovett, marketing manager for Kyowa Hakko, which manufactures a branded glutathione ingredient called Setria.
Industry analysts predict the global glutathione market will rise from $182 million in 2016 to $211 million by 2021, according to a market report.
Glutathione protects cells against oxidative damage and stimulates the body's natural killer T cells—the immune system's front-line assassins. The body produces its own glutathione, but levels can be depleted by poor diet, pollution, stress and aging, especially after age 45. It's found in foods, such as garlic, onions and cruciferous vegetables. But the typical diet doesn't include those foods every day, Lovett says.
Watch for more glutathione in products for immune support, especially marketed to older adults, and in supplements for skin health and sports performance.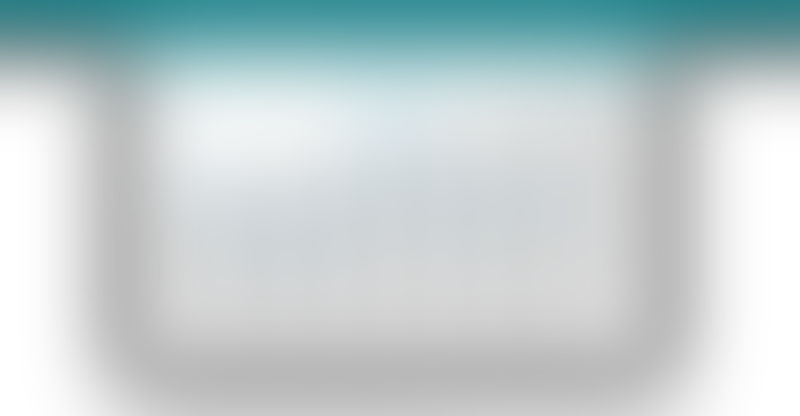 Target audiences
Immunity supplements are going to get a lot more personal, predict DeStefano of DuPont and Cox of Wellmune.
Immune-boosting supplements are increasingly being formulated for and marketed to specific consumers: aging baby boomers, expectant mothers, back-to-school kids, health-conscious millennials and stressed out career-types.
"The demographics are all over the map," Lovett says.
Pill fatigue
"Consumers are looking for novel ways to take some of these products," Cox says. "In the coming years, you will see more and more food- and beverage-based supplements in the area."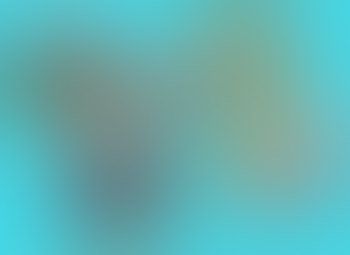 Expect more sachets (just add water), gummies, shots—beverages, not needles—and even ice pops and other treats you can feel good about eating on the go, he says.
Tiny tonic shots of refrigerated juice, herbs and spices were hot at Natural Products Expo West 2018 and are landing shelf space in natural food stores. Some of the many shots out there include Kor's Wellness Ginger, Ginger Shot Inc.'s Tulua Wellness and Turmeric Wellness, Source Naturals' Immune Support, So Good So You Probiotic Wellness and California Juice Co.'s Immunity with apple cider vinegar.
As for immunity supplements disguised as treats, last summer New Jersey mom Marisa Teiner launched Feel Better Pops—probiotic-laced fruit and herb popsicles that promise "feel better tummy & immunity." Ingredients include ginger and GanedenBC30, a probiotic that can withstand freezing.
"We know ginger not only helps with an upset stomach but it also helps the immune system. We know probiotics restore gut health, but it also is good for your overall immune system," says Teiner, who has a nutrition and culinary background.
The pops started with a quest to help her son, an ice-pop aficionado, recover from a stomach virus. The popsicle Teiner created worked so well that she took it to the Rutgers Food Innovation Center and ultimately created Feel Better Pops. She introduced three flavors to her Tri-State Area at farmers markets, local stores, senior centers and back-to-school events.
Now she's finalizing a deal with Shop Rite and looking for a distributor. A throat-soothing pop and an adult-wellness pop are coming soon.
Careful claims
Teiner and other manufacturers know their immune health claims must be carefully crafted so they don't violate Food and Drug Administration and Federal Trade Commission regulations.
By sticking to vague phrases like "supports immune health" and "seasonal support," brands can avoid making direct claims and still get their messages across.
There is, however, a cautionary tale: In 2008, the makers of Airborne agreed to pay up to $30 million to settle FTC charges for falsely advertising that the product could prevent colds. Now Airborne is marketed as an "immune booster."
While makers may be choosing their words carefully, their online reviewers are not—creating a tricky situation with the FDA as the industry grows and attracts more attention.
Justin Prochnow, a leading supplement-law attorney, advises companies to avoid "liking," re-tweeting or otherwise sharing certain customer reviews and testimonials on their Facebook pages, websites and other social media platforms.
In 2014, the maker of Zarbee's children's cough syrup fell into hot water with the FDA after liking customers' comments on its Facebook page. The customers described how Zarbee's products helped them with bronchitis, pneumonia colds, congestion, allergies and insomnia.
The FDA considered the company's "like" as "evidence of intent" to endorse those claims. Expect to hear more about building, boosting and supporting immune health but not curing or treating specific ailments.
With the possibilities for new science, new products and new education about immunity, insiders see plenty of room to grow inside those claim limits. Consumer interest inspires industry innovation. Interest following this recent flu season is high.
If consumers use immunity products and experience fewer colds and infections, the worst flu in years could be the best news ever for the immunity category.
Subscribe and receive the latest updates on trends, data, events and more.
Join 57,000+ members of the natural products community.
You May Also Like
---