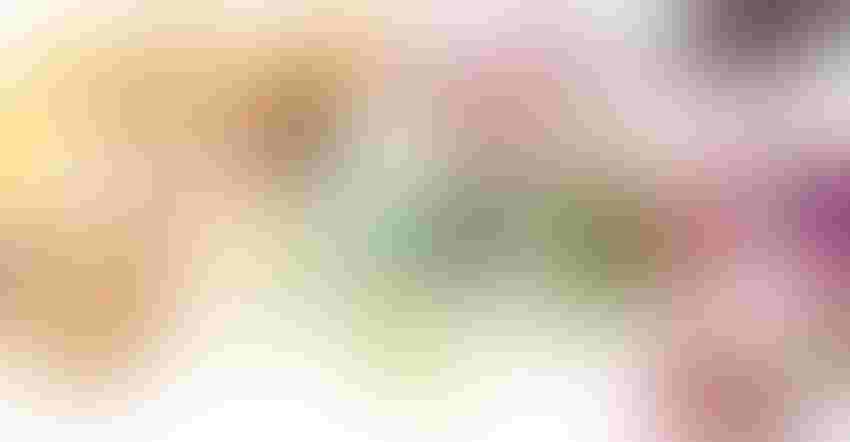 Photos by Brad Bartholomew
Immunity, digestion, brain power, energy, beauty, bliss … in this era of elevated wellness, consumers seek magical potions that promise to provide some or all of these benefits packed into convenient and easily administered vessels of good health. Enter the functional shot.
This category has come a long way since the successful launch of Living Essential's 5-Hour Energy in 2004, and it owes a lot to more recent natural products industry leaders such as Fire Cider Organic and Vermont Village, both of which harnessed the ancient remedy of apple cider vinegar to fuel the current functional shot craze. No matter the origin story, without a doubt, shots have become a category to watch. With more than $365.6 million in total sales in conventional, natural and specialty gourmet channels in the 52 weeks ending July 14, according to SPINS, sales of these products during this period were particularly dynamic in the natural channel, which experienced the highest percentage of growth at 39.6%.
Today, new and growing trends focus on products that emphasize taste, ingredients and/or functionality. Brands that tap into these three pillars are launching a growing range of concentrated nutritional concoctions, served up in formats that consumers can guzzle on the go.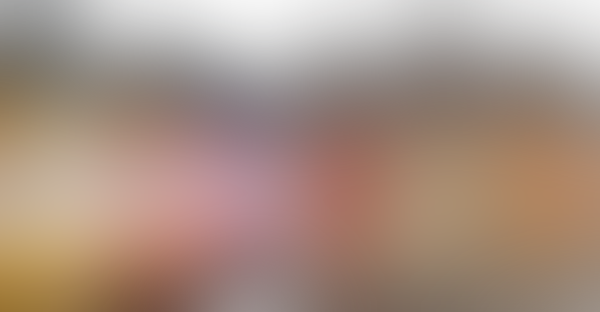 Roots of success
Bill Weiland, Presence Marketing president and CEO, says, "People are taking [shots] for their health benefits, but they want a provocative experience and this category is being built with really provocative tastes."
Ethan Hirshberg of Ethan's largely agrees, pointing out that consumers "want something strong and functional, meant to deliver a hit, that you should feel working almost instantly."  The company's Fire Shots line is a perfect example. With an apple cider vinegar base, Ethan's shots pack a spicy punch with ingredients including ginger, onion, garlic, horseradish and black and habanero peppers. "Every ingredient in the Fire Shot is doing its own thing based on a very traditional folk blend. The important thing is to be focused on the ingredients," Hirshberg says.
For centuries, grandmothers around the world have made remedies featuring the same botanicals driving the category today.
Ginger and turmeric use is growing strong, increasing 354.3% and 215.8% respectively, according to SPINS, while apple cider vinegar experienced a surge of more than 500%. Probiotic ingredients are also extremely important to this category, as is phenylalanine, an amino acid that forms the building blocks of proteins in our bodies.
While time-honored takes get much of the attention, SPINS reports that the fastest growing ingredients are also some of the less traditional: spirulina, reishi mushrooms and moringa. Rising ingredients include various kinds of seaweed, hemp CBD, guayusa, activated charcoal, resveratrol, different sources of caffeine, mushrooms, ashwagandha, MCTs, a range of greens, antioxidant-rich berries and the leaves and roots of beets, burdock, kudzu and dandelion. Added honey, natural sweeteners, coconut or HPP fruit juices make such bitter components more palatable.
A big bonus: Many functional shots on the market today, including nearly all of the examples listed on the following pages, are USDA Organic.
Function first
These function-forward beverages win by focusing on conditions of the day with their beneficial botanicals. Think milk thistle for liver detoxing; reishi and lion's mane mushrooms for brain power and focus; ginger, probiotics, fennel and fermented vegetables for gut health and digestion; elderberry, camu, astragalus and cordyceps for immunity; collagen for skin and joint health; hemp for calm; green tea, pomegranate and moringa for their antioxidant properties; matcha and green coffee beans for energy; resveratrol for rejuvenation and turmeric for inflammation.
SPINS data show that immunity and cleansing (detox) shots were the biggest areas of expansion in terms of functionality in the natural and specialty gourmet channels. Shots marketed toward health concerns experienced triple-digit growth.
Challenging the category
For this category, the merchandising question is paramount: Where do these small vials belong in the store? This answer is further complicated by the fact that seemingly similar products might have either a food (nutritional) or supplement panel. And while some shots are characterized as concentrated versions of functional juices requiring refrigeration, others are shelf-stable until opened. Hirshberg notes that retailers often categorize his products as supplements, whereas he and other brands consider them beverages.
"This has a huge impact on consumer perception, and sales are much better when [shots] are located in the beverage area of the store," he says. "The biggest challenge is how can we push these products as what they are: miniature healthy drinks?"
Nor should retailers bear the complete brunt of this. Hirshberg also underlines the need for brands to work together with stores to educate consumers about product benefits and "what to do with them."
Recent actions taken by Threshold Enterprises Ltd. further complicate defining and growing shots as a category. The company trademarked the term "wellness shot" in 2013 and has since sent cease and desist letters to various shot companies, asking them to stop using what many say has become a commonly used term for these functional shots, as well as pay the costs for resolution; and at least one trademark lawsuit is already underway. This could affect in-store merchandising strategies and foodservice choices, too.
With growth potential that runs parallel to Americans' ever-increasing search for effortless, convenient and affordable wellness, this functional phenomenon is succinctly summarized by Weiland in this way: "a little vessel of a special nutritional concoction that is kind of a romantic notion for people."
What to stock on your shelves
If you're ready to expand your selection of functional shots, keep these products in mind.
Balance: The Superfood Shot Foundation Blend
Boasting 15 organic superfoods, this USDA Organic, non-GMO shot promises to deliver half the consumer's daily serving of fruits and vegetables. Pineapple, carrot, blueberry, acerola cherry, beet, spinach, cranberry, lemon, kale, açaí, turmeric, camu camu, goji berry, dragon fruit and elderberry all go into the blend for a nutritious punch. SRP: $3.99, 2-ounce bottle
Red Ace Organics Beets & Greens
These USDA Organic, non-GMO concentrated beetroot shots were created with everyone from athletes to entire families in mind, thanks to properties that promote stamina, endurance, healthy blood pressure and cardiovascular health. Each bottle contains two whole beets; nutrient-dense greens including spinach and kale; ginger powder; and natural fruit juices. SRP: $3.99, 2-ounce bottle
Teaonic: My Adrenal Mojo Relax
Created by a mother-daughter team who set out to address their own health ailments through herbal tea tonics, this adrenal-supporting functional shot mingles the adaptogenic properties of ashwagandha with tart cherry and ginger juices, as well as hibiscus, cinnamon and clove, for an immune system-boosting dose of bliss. SRP: $2.99, 2-ounce bottle
Kuli Kuli: Daily Green Boost
Moringa is the raison d'etre for this company, making it no surprise that the leafy green superfood is the primary ingredient in this USDA Organic, non-GMO, Apple Cucumber functional shot. An extra dose of green power comes from spinach, wheatgrass, spirulina and chlorella powders, while green tea extract lends antioxidant properties and 100 milligrams caffeine. SRP: $3.99, 2.5-ounce bottle
Ethan's Organic Energy
Clean caffeine—150 milligrams from green tea and guayusa—fuels this new line of USDA Organic energy shots, which also promotes brain focus through cordyceps and lion's mane extracts. This ingredient-focused shot goes down smooth, thanks to the addition of natural fruit juices including pineapple, aloe and lime juices; turmeric and spirulina extracts; and an infusion of B vitamins. SRP: $3.99, 2-ounce bottle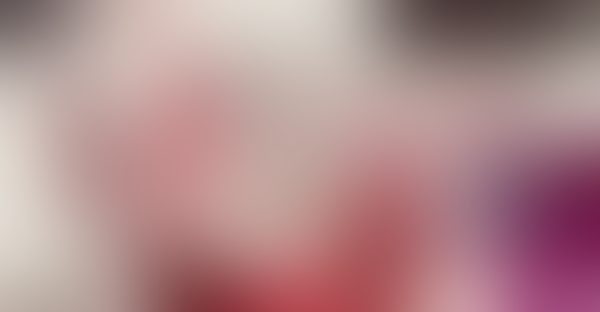 Vive Organic Wellness Rescue
Created by a team of doctors specializing in holistic and Ayurvedic wellness, this non-GMO, refrigerated product relies on ingredients including cold pressed oil of oregano, ginger and elderberry layered over a base of organic orange and lemon juices with a cayenne pepper kick—all carefully sourced from USDA Organic farms. SRP: $3.99, 2-ounce bottle
Vital Proteins: Restore Collagen Shot
Revitalize inside and out with this beauty shot containing 7 grams of bovine collagen peptides and 60 milligrams of hyaluronic acid to promote healthy joints, nails, skin and hair. Turmeric, black pepper fruit extract and tart cherry juice help fuel this shot, which is sweetened with coconut water and monk fruit. SRP: $4.99, 2-ounce bottle
Numi Organics: Mind Tonic
Support brain health with this lion's mane and reishi tonic that is one of five USDA Organic, non-GMO functional shots launched by Numi Tea earlier this year. Cinnamon, cocoa, allspice and cayenne pepper make for a sweetly spiced flavor profile, and coconut cream, coconut nectar and orange juice lend a smooth finish. SRP: $3.99, 2-ounce bottle
Navitas Bliss Superfood Shot
Find your inner bliss with this aluminum-sheathed vial of serenity. Organic goji berry and 20 milligrams of third-party, lab-verified hemp CBD oil extract are layered over coconut water and concentrated pear juice for a honeyed concoction that goes down easy—one of four, functional and eye-catching varieties from this new line. SRP: $7.99, 2.5-ounce bottle
Steve's PaleoGoods Probiotic Gut Power Immuni Root Balance
These raw, probiotic shots are bursting with gut-friendly, traditionally fermented vegetables including beets and carrots, along with adaptogenic roots such as astragalus, ashwagandha and ginseng to promote immunity and energy. They also come in irresistible AC glass bottles and are USDA Organic. SRP: $3.99, 2-ounce bottle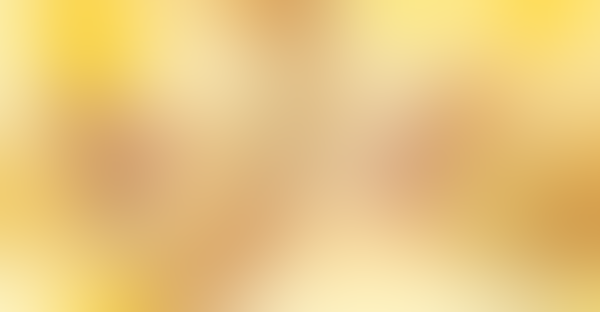 KOR Shots: IMMUNE+
One of two new products from this innovative California-based brand, this USDA Organic immunity booster is cold-pressed from hand-picked ingredients sourced from local farms. The shot is bursting with functional ingredients like acerola, astragalus root and cordyceps, which promote overall wellness. A powerful shot in a petite package. SRP: $2.99-$3.99, 1.7-ounce bottle
Suja Juice: Digestion Shot
Make your gut happy with 1 billion CFUs of probiotics and a mélange of important wellness-promoting ingredients including ginger, apple cider vinegar, ginseng and nutrient-rich camu camu. Coconut water and pineapple juice lend a sweet touch to these cold-pressed, USDA Organic, non-GMO shots. SRP: $2.99, 2-ounce bottle
Four Sigmatic Mushroom Focus Shot
It should come as no surprise that this functional mushroom guru has made a foray into the world of shots. Lion's mane does the heavy lifting with a brain-supporting 1,500 milligrams, aided by guayusa extract for energy, rhodiola for cognitive support, rose hips for a burst of vitamin C, and pineapple juice. USDA Organic. SRP: $3.99, 2.5-ounce bottle
Tulua Ginger Shots
What you see is exactly what you get with these shots, and that's a good thing. This one has only two ingredients, ginger juice and pineapple juice, both carefully sourced for flavor and functionality. They are also USDA Organic, non-GMO and cold pressed. An ultraclean product that represents a clear mission to put wellness at the fore. SRP: $3.99, 2-ounce bottle
Brain Juice Active
The folks at Brain Juice want to heighten the mind-body connection when working out. Containing 111 milligrams of green tea caffeine, this non-GMO shot claims to enhance energy, while beetroot and red spinach extract promote endurance, L-carnitine supports muscles, and organic pomegranate, ginger and turmeric help speed recovery. SRP: $3.99, 2.5-ounce bottle
Subscribe and receive the latest updates on trends, data, events and more.
Join 57,000+ members of the natural products community.
You May Also Like
---