Is self-regulation of supplements actually, at long last, working?
Is self-regulation of supplements actually, at long last, working?
Supplements industry responding to forces to get better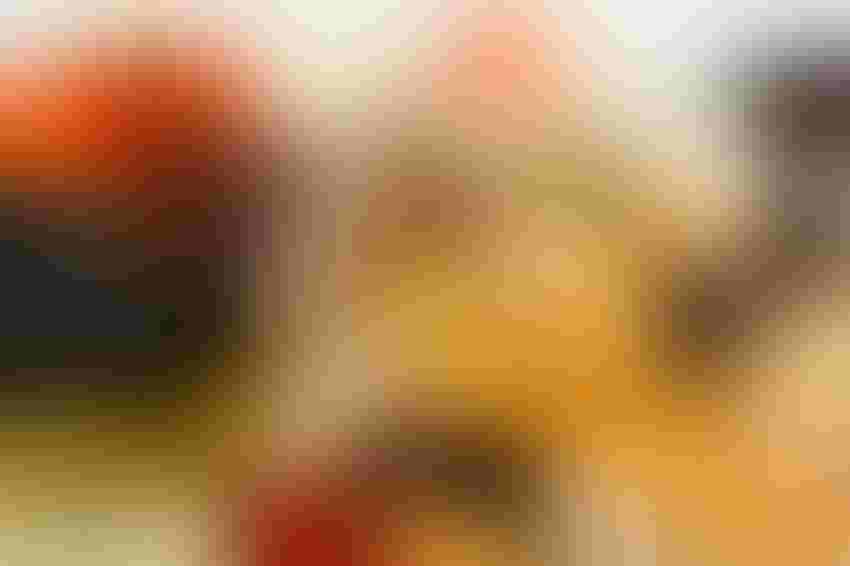 There's a saying that people run either to the light or from the heat.
After the 1994 Dietary Supplements Health and Education Act was signed by President Clinton, and for most of the next 20 years, supplements companies ran to the light—opportunity was up, the market was up, sales were up.
In all that light-running, however, a few things became exposed. There were holes in the veracity of health and wellness claims companies were making—instead of the legally allowed structure/function claims, marketers dabbled in the pharma world of drug claims that say a substance can prevent, cure or treat a disease state. The main regulatory bodies governing such antics, the FDA and FTC, were routinely overwhelmed in sanctioning companies that overstepped their bounds of marketing propriety.
There were also holes in the quality of ingredients. Between shoddy GMPs that led to subpar products being made and outright adulteration of ingredients (usually to save money), not to mention the latter-day consumer-driven desire for increased product transparency, problems with product quality were prevalent.
These problems were highlighted in 2015 when state attorneys general saw opportunity to make headlines and shine a little heat on these holes.
The supplements industry, feeling the heat, actually responded.
In the case of retail leader GNC, they more or less were required to respond to the heat, because it was a principal defendant in the New York attorney general's sting operation. The company quickly settled, and in so doing tightened up a number of internal practices from way back in the value chain with agricultural practices to further on up the chain with ingredient testing practices.
Other attorneys general actions targeted 110 different supplement marketers and companies for scurrilous claims.
The heat is on!
The industry was getting the message, and produced a short list of actions to consider. Today, two significant actions are under way.
The first one was to bring more heat. The industry was successful in petitioning Congress to elevate the Office of Dietary Supplements, within the FDA, to a separate Division. Sounds like semantics, but in reality the move will give supplements greater internal regulatory standing within the government, specifically with the Department of Justice. That will make it far easier for scofflaw supplement companies to hear not just from the regulators that issue Warning Letters and 483s, but from those who issue injunctions and subpoenas. Big difference. Companies budget for fines all the time. But they don't ever plan for jail time.
The second action was by the trade group the Council for Responsible Nutrition, whose member companies represent the large majority of supplement sales nationwide. The plan by CRN is to institute a registry among members, available to the FDA as well as consumers and the industry, that details the minutia about the supplement products being marketed. This is in response to the FDA routinely kvetching that it does not have the resources to so much as have a handle on what products are being marketed, much less being able to do anything about those that have problems with them, from quality to marketing messages.
And then there's the requirements from the 2010 Food Safety Modernization Act, all of which have yet to be fully implemented but when they do, by the end of 2018, will also help to increase the pressure on suppliers and manufacturers to produce supplements that meet baseline levels of quality.
Ingredient adulteration is not expected to go completely out of style—it happens across industries, a veritable human economic imperative, alas—but there is increased attention on testing methods and a light-shining on questions to ask, ingredients that are being used to fool tests, and enhanced testing methods.
Combined, by 2020 this ought to be a significantly changed supplements—and ingredient supply—business.
So while the supplements industry received a big light to follow in the first Clinton administration, there is a very real chance that by the second term of the second Clinton administration (you heard it here first), the supplements industry, having been regulated (both from within and from without) to a place of superior product quality and transparency, can move ahead to the next level of light. And that is to make the next level of asks—to make bona fide health claims that align with research studies, even when those claims become what today is available only for drugs around being able to prevent, cure or treat diseases. And then to be made available to qualify for food stamp recipients, thereby further cementing supplements into the health-care regime of Americans across the economic spectrum.
A little light, a little heat, sometimes a great notion.
Subscribe and receive the latest updates on trends, data, events and more.
Join 57,000+ members of the natural products community.
You May Also Like
---