Linnea and Artemis Launch Next-Generation Sports Supplement Addressing Exercise Stress
Linnea and Artemis Launch Next-Generation Sports Supplement Addressing Exercise Stress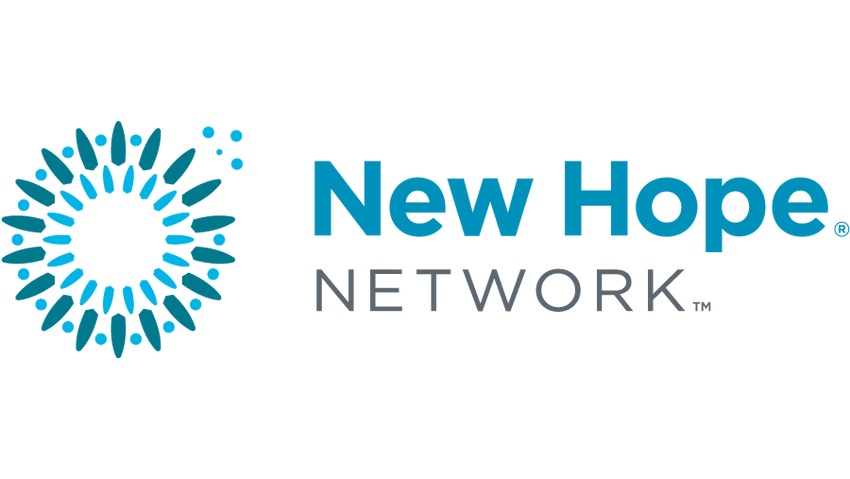 BerryForce™ Athletic Performance Blend Is Supported By Compelling Clinical Studies
EASTON, PA and FORT WAYNE, IN – November 7, 2007 – Linnea and Artemis International announce the introduction of BerryForce™, a proprietary blend of standardized elderberry extract and other ingredients that has solid and clear scientific support for its use as a pre-workout supplement, resulting in performance improvement during and post-exercise. Following a successful pilot launch, BerryForce will be the first new ingredient co-marketed under the Linnea-Artemis partnership.
BerryForce™ Athletic Performance Blend is distinctive in that it is geared expressly to be consumed prior to exercise or performance, and has several beneficial functions for the athlete and fitness enthusiast. Three studies using the standardized elderberry extract consumed prior to exercise resulted in a marked delay and then a decrease in the production of lactic acid (lactate is linked to early fatigue during endurance and sprint exercise). When lactic acid production is decreased or delayed, the athlete or exerciser can extend his or her workout and performance.
There were several more mechanisms of action revealed in a series of studies. The studies began with work conducted by the University of Graz in Austria and the Institute for Applied
Stress in Bad Radkersburg, Austria, in collaboration with the United States Air Force and the Institut Sechonov in St. Petersburg, Russia. Several studies are planned with Purdue University's Wastl Human Performance Center under the direction of Dr. Michael Flynn.
In the first series of studies, participants consumed berry components of BerryForce for six days. They were subject to an increasing cycle ergometry test to establish mild stress parameters prior to taking BerryForce, then again after the six days. Results showed that consumption of the extract helped reduce stress-induced blood glucose levels, increased metabolic rate and increased cellular oxygen consumption.
The second study gave BerryForce components to seven runners prior to one hour of submaximal jogging, and nine runners who did not take the proprietary extract. The results showed a significantly lower increase in lactate concentration and a notable decrease in the ionized magnesium in the supplement group.
The third study showed results similar to those of the second, providing validation. This investigation involved 10 male participants who followed the same supplementation routine as the second study, then exercised on an ergometric cycle for 10 minutes. This was followed by the same procedure four hours later, but with a single dose of extract 15 minutes before exercising.
"The initial work with BerryForce standardized components shows that it not only works as an antioxidant neutralizing free radicals, but that it also aids in prolonging oxidative phosphorylation and thus postpones anaerobic glycolysis," said Jan Mills, President of Artemis International, Inc.
"Our planned research will investigate the potential for BerryForce to boost immunity and enhance both sprint and endurance performance," said Dr. Flynn.
"The body of accumulated research thus far has allowed us to improve on the original BerryForce berry extract by adding other components that increase cellular response and
bioactivity, resulting in improved athletic performance," said Mills. "We are grateful for the research collaborations that allow us continual quality improvement."
Leslie Gallo, Marketing Manager for Artemis International, says, "Sports nutrition is one of the faster growing food categories, with the Sports and Energy Beverage segment leading the way. Most of the products are geared toward replenishment, and taken after or during a workout. BerryForce is positioned for consumption before exercise, taking advantage of an underutilized spot in the consumers' awareness of needs."
BerryForce Athletic Performance Blend can be formulated as a drink pre-mix, concentrated liquid or capsule form.
About Linnea
From its headquarters and manufacturing facility in Locarno, Switzerland, Linnea specializes in the manufacture of botanical extracts and phytochemicals, and is a leading supplier to the pharmaceutical, dietary supplement and cosmetic industries. The company's U.S. office, Linnea Inc., is located in Easton, Pennsylvania. For more information about Linnea, visit our Web site at www.linnea-worldwide.com or call 1-888-253-0044.
About Artemis International Inc.
Artemis provides nutraceutical ingredients for applications in the food, beverage and dietary supplement industries. Artemis also develops proprietary formulas to meet targeted healthcare needs using its research-validated bioactive compounds. Products offered include fruit products (concentrates, dried fruit, powders, etc.), fruit extracts, PhytoSolutions TM proprietary formulas, and finished consumer products under Artemis' Berries For LifeTM brand or for private label. For more information about Artemis, visit our Web site at www.artemis-international.com.

Subscribe and receive the latest updates on trends, data, events and more.
Join 57,000+ members of the natural products community.
You May Also Like
---
Sep 20 - Sep 23, 2023
Natural Products Expo East is the East Coast's leading natural, organic and healthy products event.
Learn More