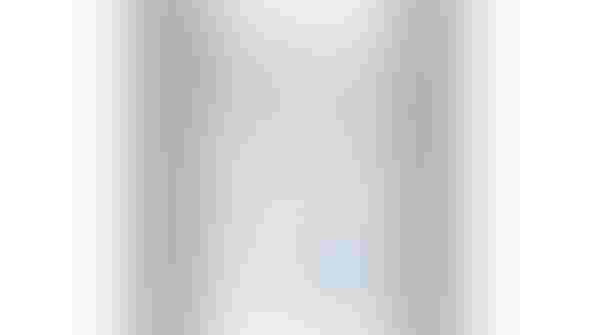 Until recently, magnesium was well-known for its role in aiding bone strength and growth. Now, scientists and researchers are recognizing several other applications for this mineral.

New research shows that magnesium can help relieve stress, increase energy levels, aid with sleep and boost your mood. Other studies show that magnesium intake positively impacts asthma, metabolic syndrome, and type 2 diabetes. With these new added benefits, manufacturer sales have increased and magnesium is expanding into new dietary supplement categories.

"Most articles in the press and scientific journals are looking at the other health claims for magnesium in the area of blood pressure, fatigue, etc.," says Mark Thurston, president of Kelatron Corporation.

Magnesium is the fourth most abundant mineral in the human body. The small intestine absorbs it and then excretes it through the kidneys. About half of the magnesium found in the human body is located in bone, roughly 1% is in blood and the rest is predominantly in cells of body organs and tissues, according to the National Institutes of Health.

Over 300 biochemical reactions in the body incorporate magnesium, most of which are critical in maintaining health. It helps to sustain a healthy immune system, a steady heart rhythm, muscle and nerve function and regulates blood sugar levels, among other things. While magnesium exists naturally in whole grains, nuts, vegetables and even chocolate, it's most frequently discussed in terms of supplements.
The next vitamin D?
According to NBJ estimates, U.S. magnesium raw material sales reached $55 million in 2011, up 14% from 2010. This growth reflects a similar jump in consumer sales of magnesium supplements, which climbed to $440 million in 2011 from $380 million in 2010—a 15% growth rate.

Outsized growth has played out at the company level as well. Six of Albion Minerals' 13 best-selling products are magnesium compounds, and, on average, magnesium total sales are 25% higher than Albion's other mineral categories. Magnesium is their largest selling mineral group in terms of quantity.


Kelatron, which Innophos Inc. acquired a little over a year ago, also has strong magnesium sales. A lot of their growth in magnesium is from sales in Europe. Magnesium is Kelatron's second largest selling mineral after calcium, but has a significantly higher growth rate than calcium does.

"More than changing, magnesium is growing," says Max Motyka, sales and marketing director at Albion. "The growth is a result of a rise in published clinical studies that have been consistently showing the positive impact of increasing magnesium intake—mostly via supplementation—in a range of areas."

Consider the marquee ingredient of 2009, vitamin D. Studies initiated in 2006 and 2007 started surfacing on a weekly basis in 2008, and press surrounding the positive research rocketed the vitamin to 120% sales growth that year, carrying over to 80% growth in 2009.

Studies on magnesium are now being published left and right, purporting newfound benefits in addressing a variety of specific health concerns. In November, for example, the American Journal of Clinical Nutrition found that magnesium could aid with respiratory problems in children with cystic fibrosis, and Maternal & Child Nutrition reported that magnesium also could reduce pregnancy-induced leg cramps.
Too much Ca, too little Mg
According to Kathy Lund, vice president of business development and marketing at AIDP, Inc., there are two key elements driving the magnesium market. The first is the relationship between calcium and magnesium.

Traditionally, people have consumed these minerals in a two-to-one ratio (calcium to magnesium). However, research shows that people take too much calcium, which can potentially cause health issues. In a meta-analysis published in the British Journal of Medicine in 2010, researchers found that calcium supplements can clog arteries and lead to higher incidence of cardiovascular disease. In 2011, after the findings were published widely, calcium sales dropped 1.4% to 1.2 billion.

But magnesium can help balance out and moderate the affects of calcium. Some scientists are now suggesting a one-to-one ratio to prevent magnesium deficiency and overconsumption of calcium. Natural Vitality implements this theory in their magnesium product Natural Calm. It helps to reduce stress and calcium levels and incorporates the one-to-one calcium-magnesium ratio.

"There's more interest in magnesium and awareness of the fact that magnesium deficiency is becoming a bigger problem than calcium," Thurston says. In fact, magnesium deficiency is the second element driving the market.

Magnesium deficiency can cause fatigue, nausea, or muscle cramps, and as deficiency increases, symptoms can become as severe as seizures, abnormal heart rhythms or coronary heart spasms.

"There's quite a bit of news out that, especially in the developed world and the United States in particular, over half of the population is magnesium deficient," says Lund. "This magnesium deficit is causing a lot of problems with people, but they don't really know that magnesium could be the source of it."
Muscles, brains & bones
Albion Minerals sells 12 different varieties of magnesium ingredients. They most commonly sell their magnesium to sports nutrition companies, dietary supplement companies and some pharmaceutical companies—especially on the international market. Traditionally, Albion funneled magnesium down the bone health route, but as the condition-specific market has mushroomed, new conditions have joined the mix of business. The company is seeing an increase in magnesium use to help with stress relief and muscle relaxation, as well as products targeted toward women and for energy.

One of Albion's more prominent magnesium products right now is its Creatine Magna Power, which helps aid athletic performance and provides energy. This product is a creatine chelate that incorporates magnesium, and works as an electrolyte and muscle nutrient. Magnesium is essential to hydrolysis and ATP synthesis—another reason for its use in the powder.

Albion's success with Creatine Magna Power has prompted other suppliers to follow suit. Monarch Nutraceuticals launched its Magnesium Energy Formulation in September 2011. The formula enhances blood flow, provides metabolites to burn calories and incorporates electrolytes to prevent energy loss during exercise.

Products for cognitive function are also beginning to incorporate magnesium. AIDP created a magnesium product specifically for this need: Magtein. According to their website, over 6 billion people will need help with cognitive function and memory, and Magtein offers solutions to those problems.

"Cognitive health is kind of the overall platform, but the brain controls many different functions in the body, or different ailments," Lund says. "So we're targeting it for mood, focus, alertness, short-term memory, sleep—all of those benefits."

Magtein can target all of these benefits because it's able to "easily cross the bloodbrain barrier and increase brain synapses," according to the product website. Magtein is the only magnesium compound shown to effectively increase magnesium levels in the brain. Through studies, AIDP also proved Magtein could support cognitive functions.

Magtein has only been on the market for a little over a year, but its retail market value has already reached over $10 million. It's AIDP's fastest growing product, but it's not just AIDP reaping the rewards. AIDP's customers reported their initial sales for Magtein at six times the projected volume. One customer even achieved a 70% reorder rate, according to Lund.
The future for magnesium
Despite the rise in sales for manufacturers, the magnesium knowledge surge has yet to trickle up to consumers.

"I would have to say that I think [consumers know] far less than they should, given the widespread bodily needs for this mineral," Motyka says.

It's clear that customers still don't understand the benefits of magnesium or even its role in the human body. Other nutrients such as calcium, fiber and probiotics still dominate the conversation, says Thurstone, so magnesium has yet to pop up on consumers' radar screen.

But despite these facts, Thurston, Motyka and Lund still see potential for magnesium.

"As people start to better understand the role that magnesium plays throughout the body, we believe that it will start to be used in a more holistic, multi-condition form, much like omega-3s which have a more widespread benefit throughout the body," Lund says.

Not only will sales continue to rise, but magnesium will continue to expand to new markets, like the food and beverage industry, or in products for metabolic syndrome. Companies may also move magnesium into different delivery systems such as liquids, stick packs, gels or other formats besides tablets.

Thurston expects that the National Health and Nutrition Examination Survey—a program of studies initiated by the Centers for Disease Control and Prevention to assess the nutrition and health status of adults and children—will provide data showing a "major focus on the need for magnesium fortification." Not to mention continued research—the more positive research there is, the larger the potential magnesium market could be.

"We do believe that as these health factors become more widely known, the market will continue to grow," Lund says.
Subscribe and receive the latest updates on trends, data, events and more.
Join 57,000+ members of the natural products community.
You May Also Like
---
Sep 20 - Sep 23, 2023
Natural Products Expo East is the East Coast's leading natural, organic and healthy products event.
Learn More