Martek Announces License and Supply Agreement, First Product Launch with Everett Laboratories
Martek Announces License and Supply Agreement, First Product Launch with Everett Laboratories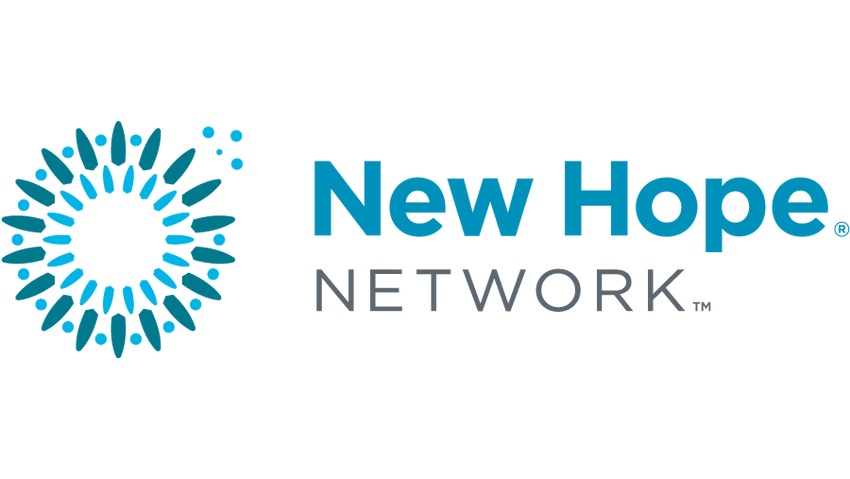 COLUMBIA, Md., Feb 26, 2007 /PRNewswire-FirstCall via COMTEX/ -- DHA omega-3 innovator Martek Biosciences Corporation announced today that Everett Laboratories has launched Vitafol(R)-OB+DHA, a prescription prenatal multivitamin/mineral supplement with life'sDHA(TM). This is the first product to be launched by Everett Laboratories following the signing of a 10-year license and supply agreement between Martek and Everett. Under the terms of the agreement, Everett has agreed to purchase all of its DHA omega-3 needs from Martek for prescription pregnancy and breastfeeding products in the United States and other designated territories. There are no minimum purchase requirements or other financial commitments to Martek.
"Everett has decades of experience in developing and delivering innovative products that meet the needs of healthcare providers and their patients," said Steve Dubin, CEO of Martek. "We look forward to a long-term relationship between Martek and Everett that will help to support healthy mothers and infants for many years to come."
Vitafol(R)-OB + DHA is a patented, prescription prenatal vitamin co-pack that provides 15 essential vitamins and minerals plus Martek's life'sDHA(TM). Martek's life'sDHA(TM) is a vegetarian form of DHA omega-3, a long-chain polyunsaturated fatty acid that serves as a primary building block for the brain and eyes and supports brain, eye and cardiovascular health throughout life. Studies have shown that increased availability of DHA omega-3 during pregnancy and lactation nourishes the neurological, visual and nervous system development of babies and may play an important role in long-term infant heart health and maternal well-being. Yet despite its importance, Americans have among the lowest dietary intake of DHA omega-3 in the world. Additionally, expert bodies such as the FDA have advised pregnant and nursing women to limit their fish consumption (the main dietary source of DHA omega-3) due to the potentially high levels of contaminants such as mercury found in certain fish.
Martek's life'sDHA(TM) is unique in the market because it is derived from a sustainable and vegetarian source. Made from microalgae under tightly controlled manufacturing conditions, life'sDHA(TM) is free of oceanic contaminants that may be present in certain fish or fish oils. Microalgae are the only vegetarian source of DHA omega-3, the key omega-3 for brain development and function.
"Everett looks forward to continuing our mission of meeting and exceeding the needs of healthcare providers and their patients by incorporating life'sDHA(TM) into our prenatal nutritional products," said Everett Felper, founder and president of Everett Laboratories. "Research now shows that DHA is vital to the health of infants and mothers, and the addition of DHA to prenatal nutritional products like Vitafol(R)-OB+DHA is an important step in fulfilling the needs of pregnant women and their babies."
Everett Laboratories, Inc. has been providing quality pharmaceutical products to the health community since 1972. Everett's mission is to meet, fulfill and exceed the needs of the healthcare professional and their patients by internally developing and introducing, safe, effective and affordable prescription pharmaceutical and nutraceutical products that no longer fit into the plans of large pharmaceutical companies. These include products for obstetrics, gynecology, nephrology, orthopedics and cardiology markets. In addition, Everett has developed a line of respiratory care products for adult and pediatric patients.
Martek Biosciences Corporation (MATK) is a leader in the innovation and development of DHA omega-3 products that promote health and wellness through every stage of life. The Company produces life'sDHA(TM), a sustainable and vegetarian source of DHA omega-3, for use in foods, beverages, infant formula, and supplements, and ARA (arachidonic acid), an omega-6 fatty acid, for use in infant formula. For more information on Martek Biosciences, visit http://www.martek.com.
Sections of this release contain forward-looking statements concerning, among other things, expectations regarding Everett Laboratories' new Vitafol(R)-OB+DHA prenatal multivitamin/mineral supplement with life'sDHA(TM), customer acceptance of Vitafol(R)-OB+DHA prenatal multivitamin/mineral supplement with life'sDHA(TM) and widespread use of life'sDHA(TM). These statements are based upon numerous assumptions which Martek cannot control and involve risks and uncertainties that could cause actual results to differ. These statements should be understood in light of the risk factors set forth in the Company's filings with the Securities and Exchange Commission, including, but not limited to, the Company's Form 10-K for the fiscal year ended October 31, 2006 and other filed reports on Form 10-K, Form 10-K/A, Form 10-Q and Form 8-K.
Subscribe and receive the latest updates on trends, data, events and more.
Join 57,000+ members of the natural products community.
You May Also Like
---
Sep 20 - Sep 23, 2023
Natural Products Expo East is the East Coast's leading natural, organic and healthy products event.
Learn More