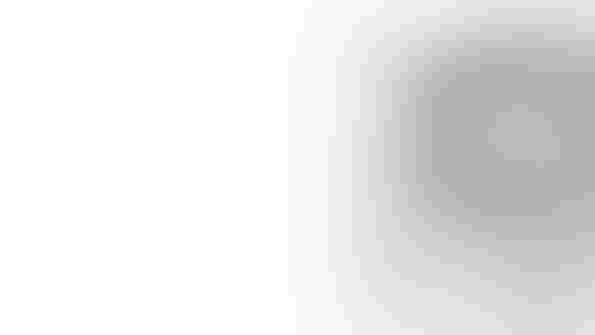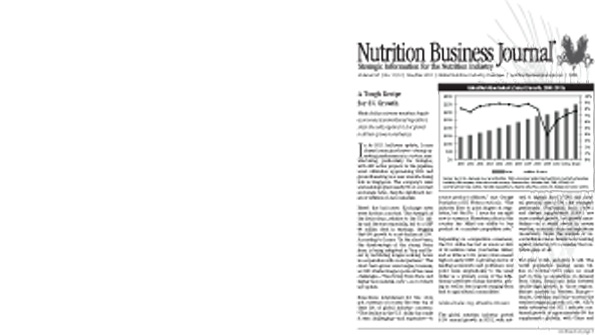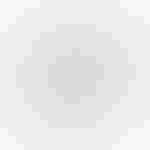 Six deaths—and the illnesses of hundreds of thousands of Chinese children—linked to the illicit use of industrial melamine in infant milk products pushed food safety to the top of China's public agenda in 2008. Those responsible were punished at an unprecedented scale, including capital punishment for two of the accused, a suspended death penalty for one, life imprisonment for three, and individual fines of almost USD $4 million for another.
In a bid to restore consumer confidence, the Chinese government rushed to pass the far-reaching Food Safety Law in 2009, overhauling and stiffening the regulation of the entire food chain, from farm to fork, from crop to chopstick. It also began to push the highly fragmented industry to consolidate and raise quality at every link, including the production and inspection of additives, ingredients and finished products, as well as their sale, packaging and distribution.
Despite all these measures, recurrent food scandals—steroid-laced pork, antifreeze-contaminated vinegar, watermelons exploding from overused growth stimulants, and the re-appearance of melamine-contaminated milk products—continued to fuel pubic outrage and concern. Worried consumers ramped up their purchases of foreign-branded and foreign-produced foods, considering these to be safer and healthier alternatives to domestic products and well worth the premium prices charged.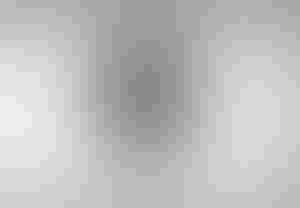 According to InterChina Consulting, China is already one of the largest consumers of food & beverage products in the world, with market sales approaching US $250 billion in 2011. The consumption of many products associated with leisure, convenience, nutrition and functional foods is expected to grow at an annual rate of 10-15% in 2012. From this, it seems clear that consumption patterns are modernizing towards premium products and products more recognizable from a Western perspective.
These developments, coupled with a growing middle class of savvy, demanding consumers and the government's determination to boost domestic consumption and disposable incomes by an annual rate of 7%, all combine to establish a compelling case for foreign food & beverage companies to enter into or expand existing investments in the world's most dynamic and fastest growing economy.
Regulatory hurdles & pitfalls
Although the opportunities for foreign investors seem easy and endless, a jumble of regulatory hurdles and pitfalls stand in the way. Understanding and carefully navigating through the maze of legal rules and procedures is imperative for ensuring success in the burgeoning but challenging Chinese market.
Any foreign company looking to operate actively in China, whether by establishing a new venture or by acquiring an existing business, must obtain approval from the Ministry of Commerce (MOFCOM) or its local counterpart. If fixed assets are involved, additional approval from the National Development and Reform Commission (NDRC) or its local counterpart will also be required. Foreign investments are classified into one of four approval categories, as detailed in the so-called Foreign Investment Catalogue, namely: encouraged, restricted, prohibited and permitted. By way of illustration, foreign investment in the production of natural food additives and ingredients, fruit and vegetable drinks, baby food, and seaweed functional foods fall in the encouraged category and enjoy preferential treatment.
At the other end of the spectrum, foreign companies are not allowed to engage in certain prohibited areas, such as the production of traditionally processed green tea. The production of certain other goods, such as the processing of millet wine and edible soybean and rapeseed, falls into the restricted category, and is subject to stricter approval procedures and a requirement for control to be held by a local Chinese partner.
Products not specifically categorized in the Foreign Investment Catalogue are permitted, but not subject to any special investment incentives or restrictions. The total amount of any particular investment and its categorization will determine the level of the regulatory approvals required.
Under China's Anti-Monopoly Law, acquisitions involving operators with turnovers exceeding certain thresholds will also require the filing of merger control reports with, and special approval by, MOFCOM. In withholding or granting approvals to proceed with the transactions, or imposing conditions, MOFCOM is charged with responsibility for preventing the emergence of overly-dominant players that may engage in anti-competitive behavior. In addition, if an acquisition threatens "national security"—broadly defined under China's new National Security Review Regime (in effect as of March 5, 2011) as including both military and economic security—approval must also be obtained from an inter-ministerial panel under the State Council that draws members from MOFCOM, NDRC and other Chinese agencies.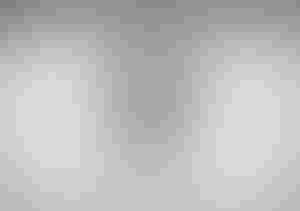 This new regime applies to transactions involving: (1) the acquisition of any interest in a domestic entity in the defence industry, and (2) to the extent it is deemed to have a bearing on national security, the acquisition of actual control of a domestic entity involved in major agricultural products, major energy sources and resources, major infrastructure facilities, major transportation services, key technologies, or the manufacture of major equipment.
Foreign direct investment
Despite these approval hurdles, foreign direct investment (FDI) into China has witnessed significant growth over the last decade, more than doubling from US $40 billion in 2000 to US $105 billion in 2010, a figure that is expected to be surpassed by at least 15% by the end of 2011.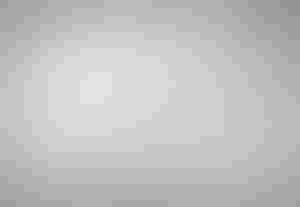 In a 2011 membership survey conducted by the U.S.-China Business Council (USCBC)—a non-profit organization representing about 220 U.S. companies operating in China—the vast majority of respondents reported that their China operations were profitable, with almost 60% noting that their China-based operations were more profitable than their overall global operations. A full 88% expect their China revenues to increase through 2011. Little wonder, then, that 23% of respondents indicated that China was their company's top global investment priority, 71% ranked China within their company's top five priorities, and 75% reported an expected acceleration of their company's commitments of resources to China over the next 12 months.
Of course, the bright outlook for U.S. businesses in China is not unmarred by significant clouds on the horizon. Respondents to the USCBC's 2011 member survey identified the top five restraints on the increased profitability of their China operations as being: significant staffing challenges; licensing and approval barriers; cost increases; competition with Chinese companies; and protection of intellectual property rights.
In a similar survey conducted by the American Chamber of Commerce in China, members ranked their top-five business challenges in 2011 as follows: inconsistent regulatory interpretation (31%); management-level human resource constraints (28%); obtaining required licenses (24%); national protectionism, bureaucracy and unclear regulations (tied at 23%).
These general business challenges and, in particular, those revolving around China's opaque laws and regulations— notably, the difficulty in deciphering the rules and the increasing costs of complying with them—certainly hamper foreign investors with interest in the food & beverage sector.
While intellectual property laws have become increasingly robust, both in substance and enforcement, trademark pirates continue knocking off attractive brands and dumping shoddy and value- destroying imitations into the marketplace. In addition, profitability and growth can be seriously constrained by operating realities, such as the lack of advanced logistic systems, especially for meat, dairy and other high-value perishable products.
The difficulty of identifying reliable upstream suppliers, downstream distributors and investment partners creates additional roadblocks that can frustrate foreign firms attempting to enter or expand their businesses in the China market.
The 2009 Food Safety Law
The 2009 Food Safety Law provides a broad foundation for regulating the food & beverage industry in China. Its wide scope covers an extensive range of activities, including:
Food production, processing, distribution and catering

Production of food additives

Production and sale of packaging, cleansers, and equipment used in food production and distribution (food-related products)

The use of food additives and foodrelated products

Safety control of food, food additives and food-related products
The Food Safety Law broadly defines "food" as any "processed or unprocessed substance to be eaten or drunk by humans, including beverages, chewing gum and substances added to or residual in foods," excluding those substances that are used solely as pharmaceutical drugs.
All companies producing or selling any food, food additives or food-related products in China, and almost all their relevant operational activities, fall under the wide ambit of the Food Safety Law. The several detailed regulations that were subsequently issued have added more flesh and teeth to this general law.
The Food Safety Law established a Food Safety Commission under the State Council to act as a centralized authority to oversee food safety in China. It drastically cut down the number of agencies involved in food safety regulation, but five ministries continue to have jurisdiction over food safety, namely: General Administration of Quality Supervision, Inspection and Quarantine (AQSIQ), State Administration for Industry and Commerce (SAIC), Ministry of Health (MOH), State Food and Drug Administration (SFDA) and Ministry of Agriculture (MOA).
Learning lessons from the infamous melamine-milk scandal in 2008, the Chinese government introduced provisions into the existing Food Safety Law that confirmed and strengthened its control over food additives. Under the amended law, no company may produce any food additive without first obtaining a production permit from a competent authority. Food producers may only add food additives in strict compliance with national food-safety standards regarding the type, usage and amount of the food additives included. No chemicals other than approved food additives may be added into food products during the production process.
According to the Food Safety Law, food producers in China must establish an internal inspection and record system to account for raw materials and pre-delivery products. Food distributors must also establish internal systems to record and inspect food products procured from raw material and ingredient suppliers. The law abolished the inspection exemptions implemented by the PRC State Council in 1999. No food products may now be exempted from government inspection.
Under the Food Safety Law, all imported food products, food additives and food-related products are subject to China's national food-safety standards. No pre-packaged foods may be imported into China without appropriate Chinese labels. All foreign food distributors and producers that import food products into China are required to register with the State entry-exit inspection and quarantine authorities. Importers must record the foods imported and distributed in China, and must keep the records for at least two years.
Statements regarding the prophylactic, therapeutic or diagnostic functions of products are not allowed in food-related advertisements. No food-safety supervision authority, food inspection institution, food industry association, or consumer association may "recommend" any food to consumers by any means. Any entity or individual that endorses any food product that is unsafe will bear joint liability with food producers and distributors.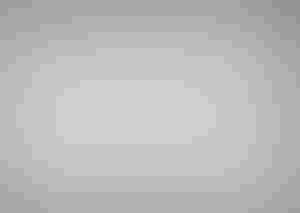 The Food Safety Law also established a new food recall system. The power to recall unsafe food products was also extended from AQSIQ to other government authorities, such as SAIC and SFDA. The new law also increased the administrative penalties for company non-compliance with governmentordered recalls.
The Food Safety Law imposes significant administrative penalties and civil liabilities for violations by food producers and distributors. In addition to the normal compensation for their losses, consumers may now claim punitive damages equivalent to 10 times the price of the food product from the producer or seller.
If the food production licence of any food producer is revoked due to a violation of the Food Safety Law, the person in charge of the producer will be banned from taking up any management position in the food production business for five years.
Apart from administrative penalties and civil liabilities, those who violate the Food Safety Law may also face criminal sanctions, including:
Fines ranging from 50% to 200% of improper revenues
In conclusion
A heightened focus on food safety and quality by Chinese consumers and regulators alike has created an environment advantageous for foreign food & beverage companies with good products and high standards, but one that is not so easy to navigate.
Multiple government departments exercise overlapping jurisdictions, creating a great deal of confusion on a legal level. The rules governing foreign investment are not as clear as for eign investors would wish, and have deterred some away from the market. Operators on the ground face regulations that lack transparency and clarity, or are inconsistently and unpredictably enforced. Inflationary pressures, escalating complaints against rising food prices, and shortages of management talent represent new risks and vexations that require continued consideration.
Despite all these discouraging realities, the unmatchable size and rapid growth of China's economy and consumer power has drawn in an impressive and growing amount of foreign direct investment. A good number of the foreign companies that have dived into China have already been rewarded by substantial revenues and profits, and as new entrants continue to make inroads, the China food & beverage market appears set for vigorous growth for years to come.
Food for thought, for both incumbents and new entrants? Definitely.
Bing Ho is a partner at the global law firm Baker & McKenzie and head of the firm's China Food, Beverages & Consumer Products Group in Shanghai. Ho focuses on M&A transactions, foreign direct investment and crossborder counseling. He may be reached at [email protected]
Subscribe and receive the latest updates on trends, data, events and more.
Join 57,000+ members of the natural products community.
You May Also Like
---
Sep 20 - Sep 23, 2023
Natural Products Expo East is the East Coast's leading natural, organic and healthy products event.
Learn More