Nourish America To Be Honored by Texas State House of Representatives
Nourish America To Be Honored by Texas State House of Representatives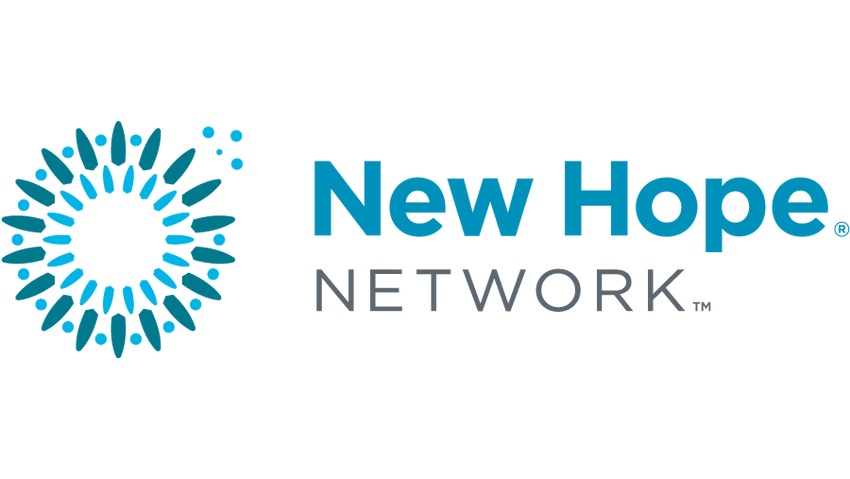 Despite the economic crisis, Nourish America donors opened their hearts and their warehouses to send truckloads of quality foods and drinks to Gulf Coast hurricane survivors and emergency workers. The Texas House of Representatives will express its gratitude by issuing a resolution at the state capital early next year recognizing Nourish America for its hurricane relief effort.
Nourish America's extensive network of partner organizations throughout the country helps Nourish America staff single out areas of extreme need that federal and international relief organizations might have missed or have limited resources to help.
During the recent hurricane crisis, Nourish America and its donors assisted survivors and workers in the following disaster areas:
The Gulf Coast in Mississippi: Hurricane Gustav sent 19 feet of water through areas still recovering from Hurricane Katrina. Nourish America contacts requested shelf stable high protein snacks that relief workers and survivors could eat "on the go" and vitamins for stamina. Kay's naturals sent 7,000 packets of high protein cereal; Wyeth Consumer Healthcare sent thousands of bottles of Centrum; Tishcon Corp sent
vitamins for hundreds of children.
Orange and Bridge City, TX: National Guard, Texas Rangers, and local law enforcements helping with rescue and cleanup efforts received nutritional products from Nourish America such as meatsticks from Protos, Inc, Headache Care and Stamina Syrup from New Chapter, cereal, nutritional bars and toaster pastries from Nature's Path and nutritional bars from Clif Bar and Company.
Northwest Houston, TX: Over two million people were without power in Houston leaving this rural community with homeowners who could not access their well water. The need for food and water was tremendous, but supplies were severely limited. Nourish America partnered with state government officials, Office Depot Foundation, the Foundation of Women Legislators and natural product manufacturers to create and supply distribution centers.
At an Office Depot parking lot, over 10,000 people waited for supplies in a line of cars that spanned six miles. One couple walked 10 miles with their 10 month old baby. Nourish America was there with nutritional products. Vitamin waters from Alacer Corp., meal replacement drinks from Univera, bottled water from The Vitamin Shoppe, nutritional bars from Natural Organics, fruit snacks from Au'Some, Inc., supplements from
Ideal Health, whole grain crackers from Mary's Gone Crackers, Inc. and hand cleansers from American Nutriceuticals were shipped to Northwest Houston from all over the U.S.

"We wanted our donation from The Vitamin Shoppe to get to those most in need in the Houston area," said Tony Truesdale, President of The Vitamin Shoppe. "Our association with Nourish America enabled us to move quickly to get water where it was needed most."
"When the life of an entire region is turned upside-down with a storm the size of the state of Texas, people emerge who really come to the rescue," said State Representative Debbie Riddle. "My constituents and I cannot adequately put into words the depth of gratitude that we feel for the people from Nourish America and its donors who have hearts bigger than the hurricane and who have been so generous providing water
and nutrition when we needed them most. They were absolutely precious to so many."
Chauvin, Louisiana and the Bayou communities: Substantial damage by both hurricanes left a population that is primarily elderly and poor, flooded and without power. Survivors there included the Native American tribes living off the coast of Louisiana living on islands are not protected by levees. So when 19 foot walls of water directly hit their communities, most structures were decimated. Four factories were
destroyed and over 300 jobs lost. The entire region is severely struggling.
On the first day of school, the principal and teachers were greatly alarmed. "The principal of Pointe Aux Chene Elementary School of Montegut, LA told me today that she'd never seen the children so hungry, said, Natalie Bergeron, Family Advocate at Bayou Grace. "She gave the children three snacks and they were still anxious for more. Since Hurricane Ike, many families just don't have enough food at home."
After a request for help was sent to Nourish America donors, the response was fast and generous. Within days, truckloads of protein bars from Pharmavite, meal replacement drinks and powders from Muscle Tech and bodybuilding.com, prenatal vitamins from NOW Foods as well as children's vitamins and other supplements from New Chapter were headed for the area to help. These trucks generated a great deal of excitement. The schools were thrilled to receive a generous supply of peanut chocolate chip Soy Joy bars for the children. Workers were grateful for meal replacement drinks and bars to help during their long shifts at work. Our contacts tell us that people are starting to smile again.
"We continue to be amazed by our donors and by how generously they extend a hand-up for those in need," says Mary Morton, Nourish America's Program Director. "Because of our supporters, Nourish America is there to help when disasters such as Hurricanes Ike and Gustav arrive. "
About Nourish America
Nourish America™ is a non-profit organization committed to improving the health of those in need through nutritional supplements, nourishing foods (including naturals and organics) and health education. Daily, 30,000 low income children and seniors throughout America receive nutrition through Nourish America programs. Last year, Nourish America distributed four million dollars worth of nutritional products to disaster survivors, emergency workers, seniors and impoverished families. Independent audits of Nourish America's finances show that 94% of all donations go directly to programs and those served. To donate, visit www.nourishamerica.org , call (866) 487-1484 or email us at
[email protected] .
Subscribe and receive the latest updates on trends, data, events and more.
Join 57,000+ members of the natural products community.
You May Also Like
---
Sep 20 - Sep 23, 2023
Natural Products Expo East is the East Coast's leading natural, organic and healthy products event.
Learn More