Nufargo's Berrymune is daily immune support with the power of two superfruits plus vitamins – press release
Nufargo's Berrymune is daily immune support with the power of two superfruits plus vitamins – press release
Combining two potent berry extracts with 11 vitamins and minerals, Berrymune from Nufargo Global Inc. is a unique triple-action formula for the daily support of immunity, antioxidant defense, and energy and mood. Berrymune's clinically studied ingredients include black elderberry extract, CyanthOx™ patented Tibetan sea buckthorn berry extract, vitamin C, all eight of the B-complex vitamins, and zinc and selenium in highly bioavailable forms. This synergistic blend is designed to help maintain a strong yet balanced immune system and support not only respiratory health but also overall vitality throughout the seasons.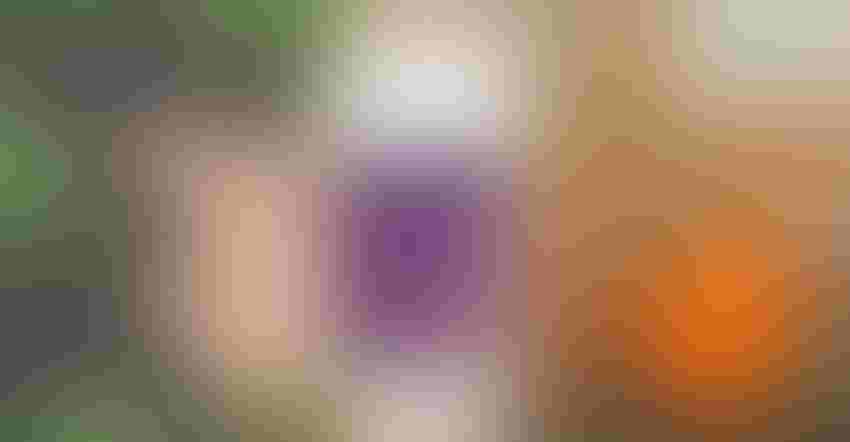 With the approaching fall season, supplements in the immune support category are garnering redoubled interest from health-conscious consumers. The daily wellness formula Berrymune from Nufargo Global Inc. offers a unique choice. It is made with superfruit extracts, vitamins and minerals and designed to support not only immunity but also antioxidant defense and healthy energy and mood. Berrymune comes in capsule form at 60 capsules, a 30-day supply, per bottle. 
Berrymune got its name from the two superfood berries at the core of the formula. Let's take a closer look. 
Black elderberry. The ever-popular black elderberry (Sambucus nigra L.) has been used as a food and as a traditional remedy. With bioactive anthocyanins and other flavonoid compounds, elderberry extracts have been shown to enhance immune responses to respiratory challenges, including one study that demonstrated benefits for international air travelers. 
CyanthOx™. CyanthOx™ is made from organic sea buckthorn berries (Hippophae rhamnoides) grown on the Tibetan Plateau and extracted using a patented method. Sea buckthorn berries have long been valued for their high nutritional content and protective, vitality-restoring properties. A rich source of plant antioxidants, CyanthOx™ is over 30% OPCs, short for oligomeric proanthocyanidins. This extract was found to have with eight times the free radical scavenging capacity of grape seed extract in terms of ORAC and was able to protect cells from damage due to oxidative stress. In a human study, consuming sea buckthorn extract increased the number of circulating stem cells involved in regulating inflammation and tissue repair. 
Berrymune has a total of 13 ingredients that synergize to exert a triple action on wellness.
Respiratory health trio: Black elderberry extract, vitamin C and zinc have all been clinically shown to promote a healthy respiratory tract and bolster immune function. 

Antioxidant powerhouses: CyanthOx™ sea buckthorn berry extract and selenium support the body's free radical defense system and a healthy inflammatory response.

B-complex vitamins: Vitamins B1, B2, B3, B6, B12, folic acid, biotin and pantothenic acid assist vitally in energy production and nerve, muscle and blood cell function. 
Customers love what Berrymune does for them, reporting feeling better, more energetic and more resilient while taking it. 
Berrymune was formulated to maximize effectiveness, benefit for immune balance, ingredient quality, and safety for longer-term use. Berrymune contains only those active ingredients that have been shown to be effective in clinical studies. Ingredients that primarily act as immune enhancers are combined with ingredients that can modulate inflammation to help achieve better-balanced immune support. A focus on quality is apparent in the inclusion of the patented CyanthOx™, as well as two highly bioavailable forms of trace minerals, zinc bisglycinate and L-selenomethionine (Selenium SeLECT®). 
Lastly, by having two food-based extracts, black elderberry and CyanthOx™, as the main ingredients, with none of the herbs that are only suggested for short-term use, Berrymune is safe for daily use for an entire season and beyond. 
Berrymune and other Nufargo products are sold through the Nufargo website as well as Amazon, Walmart.com and other select online retail outlets. Wholesale inquiries are welcome. For more information, visit NufargoGlobal.com or email to [email protected]. 
About Nufargo: 
Headquartered in California, Nufargo Global Inc. is dedicated to the development, manufacturing and distribution of high-quality health and wellness products. Nufargo's natural formulas are made with the purest research-backed ingredients at carefully chosen doses. Their experts integrate over 20 years of experience in natural medicine with the latest scientific advances to deliver maximum benefits with every bottle. Nufargo strives to make a difference in people's lives through innovative natural solutions. 
Subscribe and receive the latest updates on trends, data, events and more.
Join 57,000+ members of the natural products community.
You May Also Like
---
Sep 20 - Sep 23, 2023
Natural Products Expo East is the East Coast's leading natural, organic and healthy products event.
Learn More