Omega Farms Adds Chocolate Milk to Line of Dairy Products Fortified With Omega-3s
Omega Farms Adds Chocolate Milk to Line of Dairy Products Fortified With Omega-3s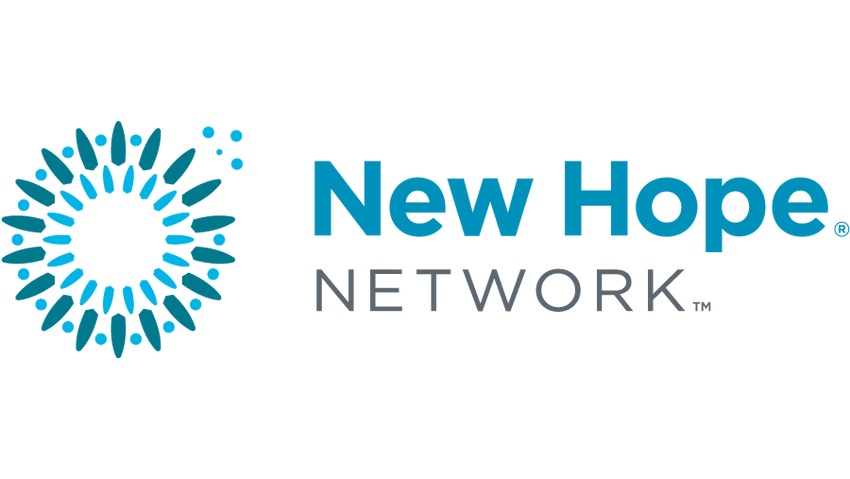 HAYWARD, Calif., April 14, 2008 /PRNewswire via COMTEX/ -- Chocolate milk isn't just for kids anymore. Athletes are drinking it too. Omega Farms Low-Fat Chocolate Milk provides kids the added benefits of Omega-3s needed for brain development and athletes the perfect combination of carbohydrates and protein needed for sports recovery. Both love the traditional and great taste of chocolate milk.
"We are thrilled to add a new product to the Omega Farms popular line of Omega-3 fortified products," says Nutritionist Cindy DiFerdinand of Omega Farms. "Chocolate milk is a classic for kids and a modern sports recovery product for athletes."
Why are moms turning to Omega Farms as their chocolate milk of choice? Not only is Omega Farms Low-Fat Chocolate Milk brimming with all the calcium, vitamin D, protein, and other vitamins and minerals of milk, but each serving also provides all-natural Omega-3s, the fatty acids vital to good health and well-being. Omega Farms milk products are a delicious and easy way to get the same DHA and EPA Omega-3s found in fish oil -- without any fishy taste or odor that many kids dislike.
In addition, research from the journal Pediatrics on the supplementation of Omega-3s in children with developmental coordination disorder (DCD) is promising. DCD is a problem affecting about five percent of school-aged children and can lead to difficulties in learning. Significant improvements in reading, spelling and behavior were seen when children with DCD received supplemental Omega-3 fatty acids.
"Will Omega-3s help you find lost keys or turn your child into an honor student? It's unlikely that any food can replace an active mind and good study habits," explains DiFerdinand. "But the link between consumption of Omega-3s and benefits to brain function is getting stronger. It's thrilling to consider the potential that may exist."
As for athletes and post-exercise replenishment, studies suggest that chocolate milk is the perfect balance of carbohydrates and protein to help refuel tired muscles after a rigorous workout. In fact, a study published in the International Journal of Sport Nutrition and Exercise Metabolism builds on findings that intense endurance exercise reduces the muscles' supply of stored glucose, or glycogen, a key source of fuel for exercise. To maximize glycogen replacement, the American College of Sports Medicine and the American Dietetic Association recommend taking in a serving of carbohydrates within 30 minutes after a long and vigorous workout.
An Indiana University study entitled "The Efficacy of Chocolate Milk as a Recovery Aid" also tested chocolate milk versus sports drinks and found chocolate milk has the magic 4:1 carbohydrate to protein ratio and was as good as or better than the sports drink for performance, heart rate, perceived exertion, and lactate levels.
Other universities are testing the benefits of chocolate milk on sports recovery too. Both the Boise State University and California State University, Fresno athletic departments have introduced chocolate milk into their conditioning programs.
Why milk? Milk contains key nutrients, such as calcium and vitamin D, in quantities that sports drinks can't match. Another thing to keep in mind is that a glass of chocolate milk contains less sugar than most juices, fruit drinks or sodas. Not to mention, chocolate milk is affordable and packs a great taste. Moms, kids and athletes agree.
For more information, visit http://www.MegsOmegaFarms.com.
About Omega Farms
Omega Farms, located in Hayward, California, was established in 2005 by the Gaddis family to meet consumer demand for more healthy dairy products. The Gaddis family also owns Pacific Cheese. Pacific Cheese has played a leading role in California's dairy industry since 1945. The Gaddis family members were early pioneers in the natural foods arena, from raw-milk cheese production in the 1970s, to organic cheeses and cheese free of artificial hormones in the 90s. Through the family business, Pacific Cheese, the Gaddis family perfected high-quality cheese making and are innovators in developing health conscious dairy products.
Subscribe and receive the latest updates on trends, data, events and more.
Join 57,000+ members of the natural products community.
You May Also Like
---