Personalized nutrition takes hold in the supplement aisle
Personalized nutrition takes hold in the supplement aisle
From age-targeted multivitamins to condition-specific supplements, understanding the logic behind your customers' product choices can help you interact with them on a deeper, more personal level.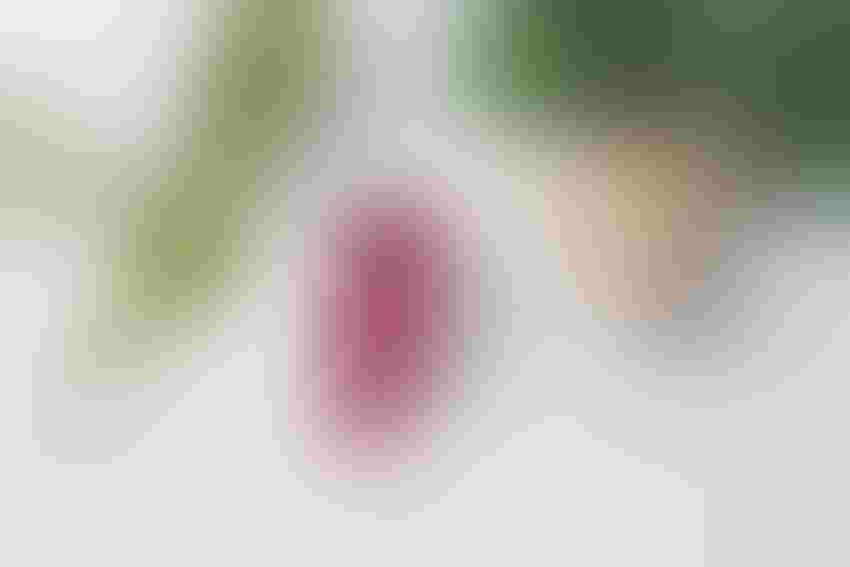 James Denny Townsend is a healthy 68-year-old living in Boulder, Colorado. He takes supplements that target his life stage as well as his personal history. "I take a prostate support complex to ward off the potential prostate problems that afflict older men," he says. "I also fear dementia and Alzheimer's, so I supplement with a lot of products aimed at bolstering the brain."
Townsend's supplement regimen is just one example, but it demonstrates how learning the logic behind your customers' individual product choices can help you, as a retailer, interact with them on a deeper, more personal level. Whether they're seeking supplements appropriate for their life stage, products to support a current health condition or solutions that can allay fears stemming from their family's health history, many consumers feel better about their current well-being when they're confident they're doing everything they can to ensure their best health right now. Knowing what drives your shoppers' individual health needs offers you an effective way to turn them into loyal and lasting customers.
The inescapable movement toward personalized nutrition has a few levels of engagement. First comes consumers' core desire to build a foundation of nutritional wellness. This usually starts with a multivitamin. While the multi concept from a few years ago meant those six-a-day megadose horse pills, today's consumers gravitate toward cleaner, simpler products. Therefore, food-based multivitamins and nutritional greens powders are providing a daily foundation of essential vitamins and supplements, albeit derived directly from whole-food sources. These food-based formulas typically do not supply megadoses of nutrients, but they deliver a clean nutritional foundation.
Some vitamin brands have begun targeting broad customer segments as a way of dialing down into the personal. "As we learn more about each individual, what matters is actually the clusters," said Tim Avila, president of Systems Bioscience consultancy, based in California. "Clusterization will trump personalization, at least in the short term, in the next five to 10 years."
Supplement brand Rainbow Light does a laudable job in meeting these demographic clusters. For example, its multivitamin line runs the age gamut, including SKUs that hit prenatal, prenatal 35-plus, kids, teens, men, women, 40-plus, 50-plus and menopause.
From demographic to personal
Then nutrition gets more personal. Stores typically organize supplements by health condition—heart health, brain health, stress and sleep, immunity and so on.
When a customer cruises these sections, he might be thinking about his family history. "My mother had high blood pressure, and a stroke killed her," Townsend says. "But I've never had high blood pressure. I do, however, take probiotics for digestion. Everybody has digestion problems from time to time, and I'm no exception."
After family history, other means of tracking personal health metrics include health apps on smartphones, which can monitor weight, blood pressure, sleep time or caffeine intake. Also, regular blood tests from companies like WellnessRx can track everything from blood-sugar counts to electrolytes and omega content.
In fact, Nestlé, the world's largest food company, has established a division devoted entirely toward digging deeper into this very forward-thinking subject. Its nutrient-profiling system has set the company on a path to reformulate food products to become healthier, sorted by three different age brackets—children, adolescents and adults. Externally, Nestlé is working on plans to give consumers a personal nutrient number that will ultimately allow consumers to tailor foods and supplements to meet their specific needs.
The field of genetics and epigenetics is also starting to benefit supplement makers and takers alike. Just because you have a genetic marker for a certain health condition, there is no guarantee those genes will "turn on." And, as it turns out, nutrition can have a significant effect on whether or not those genes express themselves. "Our genes are not cast in bronze," says Jack Challem, author of Feed Your Genes Right (Wiley, 2006). "Our genes actually depend on many nutrients to do their assigned jobs. Bad genes can be improved through the selective use of nutritional supplements."
DNA test kits now run for affordable prices—in the neighborhood of $100. These are helping consumers understand which conditions their bodies have proclivities toward on a much deeper level. Remember when Angelina Jolie Pitt got a gene test and discovered she was genetically predisposed to breast cancer? Given the fact that her mother suffered from breast cancer, and that 60 percent of those with the BRCA gene mutation eventually develop breast cancer (versus 12 percent the general female population), the high-profile actress and philanthropist decided on a preventive mastectomy.
You don't have to be quite that drastic about preventive health—and people rarely are. But as the epigenetic word gets out, customers will be able to dive much deeper into selecting supplements that fit their exact personal genotype.
"Future product development will be driven not just by categorizing people genetically or epigenetically, but even metabolically," Avila says. "What are their metabolic codes? What metabolites are coursing through their bodies at any given point, and how can these be impacted by all the lifestyle products we make and sell?"
Gene tests, blood tests and health apps do not sell at retail, but they do offer your customers a closer view into their own lives. And the info gleaned from these tools arm retailers with a new way of both educating and connecting with customers on how supplements can address many of their personal health issues. The in-aisle conversations can now deepen from "Who are you?" and "How are you?" to include the very personalized "What are you?" From there, retailers can engage their customers with more nuanced, sophisticated and personalized supplement and diet recommendations.
Subscribe and receive the latest updates on trends, data, events and more.
Join 57,000+ members of the natural products community.
You May Also Like
---