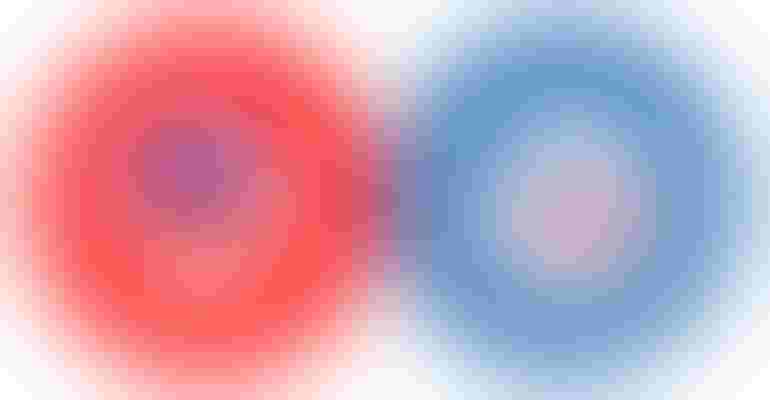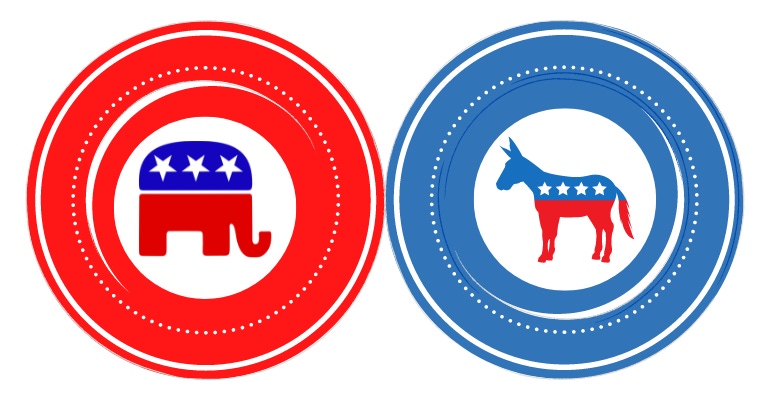 With polarizing Infowars host Alex Jones in the news and commentators calling out his supplements brand, Nutrition Business Journal shares this story from the October Branding and Marketing Issue. 
Culture wars are fought on many fronts, from school board meetings to the gates of Walt Disney World Resort, but that doesn't make the skirmish over the Cracker Barrel menu any less perplexing. When the country-themed chain announced in early August that it was adding Impossible Meat's breakfast sausage to the menu, the vitriol was loud and threats of boycott immediate: "Don't ever try to push that crap in my direction," read one comment. "We don't eat in an old country store for woke burgers," another customer posted.
Steeped in tradition and social identity, food was never likely to escape the culture wars, but the breakfast patty backlash raises the question of whether dietary supplements might face a red plate/blue plate divide.
Could supplements face a Cracker Barrel moment?
For many, it seems unlikely.
As United Natural Products Alliance President Loren Israelsen puts it, supplements simply don't carry the same weight of social identity that gets cooked into food. "Food has a lot of cultural tradition that is not a factor in dietary supplements," Israelsen says. "Supplements aren't encumbered with that kind of baggage."
The baggage can be heavy for food. One survey showed 11% of liberals consider themselves vegetarian, while 2% of conservatives say the same. Another survey found that conservatives were 65% more likely to eat fast food more than once a week, and liberals were 28% more likely to eat fresh fruit daily. President Barak Obama carried the Whole Foods counties and lost in the Cracker Barrel counties.
Supplements, by contrast, are embraced across religious and political creeds, Israelsen points out, with some very conservative groups holding the same values around nutrition and health freedom that left-wing voices espouse. "Our industry's heritage includes Mormon conservatives and food co-op hippies," Israelsen notes. "The roots of the supplement industry are planted at both ends of the spectrum."
"Could supplements get caught in the culture wars?" he asks. "I don't see it happening."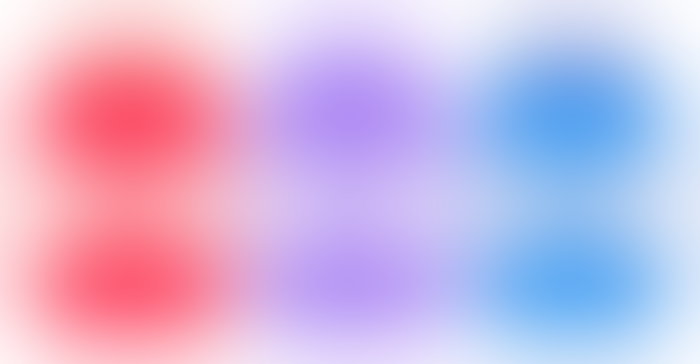 An even split
Pure Branding founder Yadim Medore sees what Israelsen sees: Supplements evenly shared across different political groups. However, when he looked more closely, he was struck by how even the split was. "It was one-third, one-third, one-third across liberal, moderate, conservative," Medore says of a 2019 survey fielded by his market research firm. "There is no political stripe to supplements."
How that split matches up against the universe of brands is unclear, but there exists a head-shaking disparity of viewpoints. While brands like True Grace and Megafood are campaigning for regenerative sourcing and a justice-based supply chain, there are also companies in the supplement industry formulating and manufacturing for people like infamous hatemonger Alex Jones, who has his own line of Infowars supplements. Conservative firebrand Ben Shapiro put his name behind BrickHouse nutrition.
Trey Malone, an agricultural economist at the University of Arkansas, says nobody should be surprised that similar nutritional theories are accepted at the left and right extremes. "We have this assumption in modern culture that left and right are fundamentally separate, but I would consider the political spectrum to be more circular than that," he says, explaining that distrust of institutions and doubts about the modern food system are common at both extremes. "It's not that uncommon to see some characteristics of the far right looking pretty darn similar to the characteristics of the far left."
Malone has explored the concept before. In a paper that challenged the assumption that gluten intolerance was confined to the coastal elites, the economist found that self-reporting gluten-intolerant people were more likely to have voted for Donald Trump than Hilary Clinton. Food, he says, has become a proclamation of social, cultural and political identity. He was not surprised by the Cracker Barrel kerfuffle, but he is also not surprised that supplements are embraced by people of competing political persuasions. "People who are looking at supplements are already self-selecting into a kind of unique food category," he says. "Distrust with the food system tends to unite a lot of people."
Dietary dog whistles
High-profile right wingers aligning with supplements has not gone unnoticed—The New York Times columnist Paul Krugman highlighted the trend in a 2021 column headlined, "The Snake Oil Theory of the Modern Right"—but we don't hear anybody calling Goop founder Gwyneth Paltrow a conservative. Paltrow's latest political headline has her donating to liberal Beto O'Rourke in his Texas gubernatorial campaign.
Supplement brands are advertising across the spectrum as well. A viewer might be just as likely to see a Qunol commercial watching Tucker Carlson as they would if they'd tuned into Rachel Maddow. Especially controversial figures like Alex Jones could be unlikely to turn progressives off to supplements because progressives are not tuning into his podcast and might not know he's selling supplements. "I think we're all in our bubbles. So, it doesn't really necessarily affect it," Medore says.
The messaging doesn't have to be as obnoxious or as obvious as an Alex Jones diatribe either. David Lemley, founder of brand consultancy Retail Voodoo, has been working for supplement brands for years and says the values messaging can be subtle. Brands, he says, "use their dog whistle" to attract people at different niches along the political spectrum, but the whistles are often not heard by people in the other niches. "You might not hear the dog whistle because you're not that dog, but if you step back as a marketer and look at it, it's pervasive to the industry."
Shifts and swings
There are no obvious signs that consumers will suddenly decide that supplements belong to one political wing or the other, but in a constellation of dog whistles, Cracker Barrel and "cancel culture," it's not out of the question that such a shift will occur.
Nutiva founder and regenerative agriculture advocate John Roulac points to COVID as an example of how quickly things can shift. In Roulac's view, COVID and the peculiarities of Donald Trump inspired a switching of sides on natural medicine.
"In general, liberals were always against pharmaceuticals," he notes, but when Trump started championing out-of-the-mainstream COVID responses, the opposing camps switched sides. "It didn't matter what the subject was. As long as he took a position one way or the other, Team Blue took the opposite."
Suddenly vitamin D got dumped in with hydroxychloroquine and ivermectin, Roulac contends. Both sides might be taking vitamin D for immunity, he says, "but liberals won't say that, because they're afraid to get caught. They're afraid to get canceled."
Getting canceled or boycotted, or simply ending up on the wrong end of a Twitter screed, is a ubiquitous risk in the social-media age, but public relations specialist Suzanne Shelton of The Shelton Group says she doesn't advise companies to put a lot of effort into guarding against that risk.
"There are all these things we can't control, and there are unknowns; and in some ways, we're just in crazy land," Shelton says, adding that companies should focus instead on their core values. "I think it's way smarter and a lot more sustainable and a lot less crazy-making to just meet the consumers' expectations for ethical business practices and transparency and getting them products that will give them the benefits that they're seeking.
"It won't drive you insane," she adds. "And consumers will respond to that."
Medore offers a similar answer. "An industry that has so much focus on integrity through all aspects of the supply chain and sourcing, manufacturing, should lead with integrity," he says. Regardless of whether advertising budgets get spent on Fox News, MSNBC or wherever. "I would hope that companies in the space focus on their integrity, not necessarily the ROI."
Integrity can mean some choices that might appear risky from a marketing point of view, Medore adds, pointing to Walmart, a company outwardly perceived as conservative, pledging to cover travel for employees seeking abortions. "They're having to put themselves in the middle of the political fray."

Missed opportunities
The saddest truth about the so-called "culture wars" might be that it leaves so many cultures out. That's what Retail Voodoo's Lemley thinks about when he considers the supplement industry's cultural footprint. His firm was hired by Tia Mowry's Anser brand to explore selling supplements to Black consumers. A Black actress, Mowry is very vocal about offering health solutions to communities of color. Retail Voodoo's research revealed that many Black consumers feel largely ignored by the supplement industry.
"Black and brown people in United States did not want to take supplements because they felt unseen," Lemley says. That different people hear different dog whistles reflects the largely white supplement industry's narrow range of hearing. Assumptions were made, and whole populations were ignored.
All it took to turn that around, he says, was listening. The work with Anser revealed strategies that the overwhelmingly white supplement industry might not have been able to hear. "It's flipping the script," he says. "Create your own subset of messaging and offerings and make it work."
The lesson of Cracker Barrel might not be so much about culture-war threats brands want to avoid as it is a reminder of the opportunities they miss. The work with Anser illustrates that, Lemley says. "It's evidence that you can cut through the clutter, and it doesn't have to be a dog whistle. You can speak directly to somebody who feels underrepresented."
Subscribe and receive the latest updates on trends, data, events and more.
Join 57,000+ members of the natural products community.
You May Also Like
---
Sep 20 - Sep 23, 2023
Natural Products Expo East is the East Coast's leading natural, organic and healthy products event.
Learn More