Researchers find nearly 800 'supplements' in FDA database identified as tainted with drug ingredients
Researchers find nearly 800 'supplements' in FDA database identified as tainted with drug ingredients
Through an analysis of an FDA database, researchers from California have identified nearly 800 products marketed as supplements but adulterated with unapproved pharmaceutical ingredients. The study prompted critics of the industry to once again call for reforms to the Dietary Supplement Health and Education Act of 1994 (DSHEA).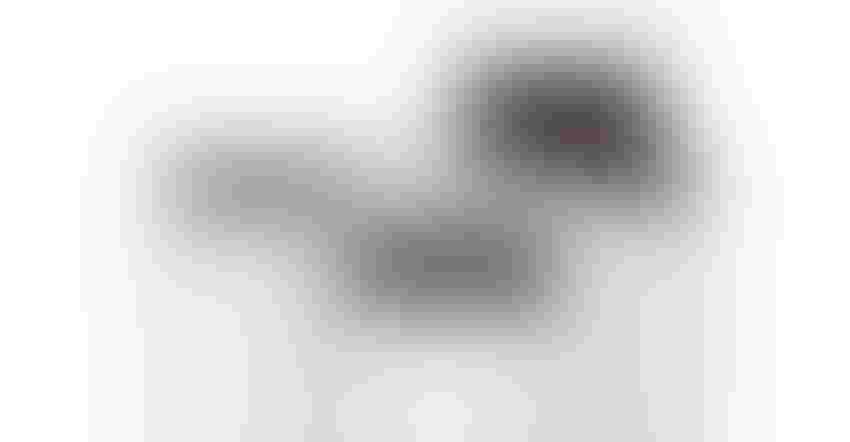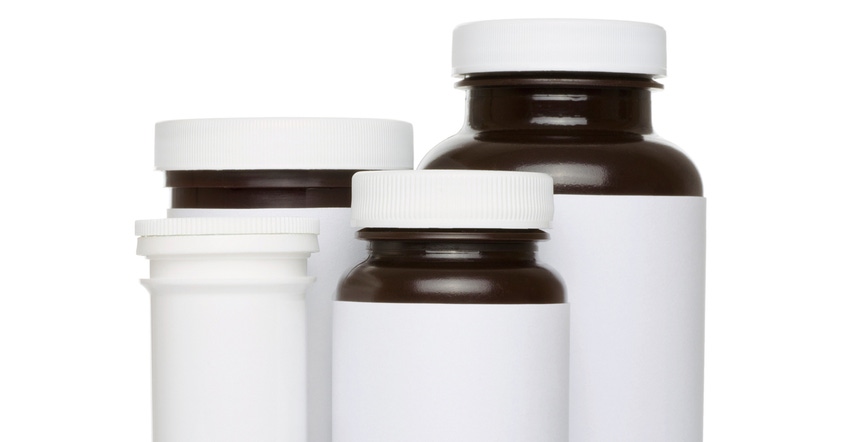 In analyzing a nine-year period in an FDA database, researchers from California identified nearly 800 products marketed as supplements but adulterated with unapproved pharmaceutical ingredients.
From 2007 through 2016, FDA spotted 776 adulterated products, implicating 146 different dietary supplement companies, reported Jenna Tucker from the California Department of Food and Agriculture and four research colleagues.

Most of the adulterated products were marketed for sexual enhancement (45.5 percent), weight loss (40.9 percent) or muscle building (11.9 percent)—categories of supplements often found to be tainted with unapproved pharmaceutical ingredients. The study disclosed 157 products (20.2 percent) contained more than one unapproved ingredient.
"Adulteration with active pharmaceutical ingredients does not happen by accident and poses a serious public health risk as consumers unknowingly ingest these drugs," Tucker and her research colleagues stated. "Adulterated dietary supplements have the potential to cause adverse health effects both on their own and also in combination with other medications an individual may be taking."
In an emailed statement, FDA said it was in the process of reviewing and analyzing the findings in the published study.
"The FDA is committed to doing everything within its resources and authorities to identify and remove unsafe products from the market," the agency said, "and we continue to work collaboratively with all of our stakeholders to help ensure that products marketed as dietary supplements are safe, well-manufactured and accurately labeled."
 
The findings, published Friday in JAMA Network Open, underscore continuing skepticism among industry critics over the safety of dietary supplements marketed for muscle building, weight loss and sexual enhancement.
"Given the lax regulation of this category of products, consumers already have ample reason to be wary of whether a given supplement contains the expected, advertised ingredients," said Peter Lurie, M.D., a former FDA official and president of the Center for Science in the Public Interest (CSPI), a nonprofit advocacy group, in a statement. "But it's a far more serious thing for a consumer to find unexpected, advertised ingredients, such as laxatives, amphetamines, Viagra-like drugs, steroids or other pharmaceuticals in supplements freely available over-the-counter or online."
Nearly half (360 products, or 46.4 percent) of the products were linked to a voluntary recall by a dietary supplement firm, and researchers associated 342 products (44.1 percent) with a public notification only. In both 2015 and 2016, more than 80 percent of products were tied to public notifications versus voluntary recalls, researchers wrote.
"Once the FDA identifies an adulterated or misbranded product, including products marketed as dietary supplements that contain potentially hazardous ingredients (e.g., undeclared active pharmaceutical ingredients (APIs) used in drugs), the agency's primary objective is to mitigate any risk posed to public health by informing consumers about any dangers associated with the product and to work to remove it from the market as soon as possible," FDA stated.
The study also identified 28 products named in two or three FDA warnings more than six months apart. Of the 28 products, about 68 percent—or 19 of them—contained new unapproved ingredients in a second or third warning, researchers said.
The data highlights a problem identified in previous research: Even after FDA warns consumers of an adulterated product marketed as a supplement and/or it's the subject of a recall, the product may continue to be available for sale months later.
The FDA acknowledged the challenges it faces after identifying an adulterated product and taking action.
"Even after recall and enforcement action against one distributor, a number of other distributors of a product may continue to sell it," the agency explained. "In addition, we have found that distributors often re-label products to evade detection."
Reacting to the study, supplement trade groups distinguished products adulterated with unapproved pharmaceutical ingredients from legitimate dietary supplements.
The Council for Responsible Nutrition (CRN) warned consumers to avoid illegal products identified by the researchers and be suspicious of "products marketed as dietary supplements that have drug-like claims or promise unrealistic results, especially in the categories of sexual enhancement, weight loss or muscle building.
"These tainted, illegal products are not dietary supplements," the trade group proclaimed in a statement, which also recommended consumers consult with their doctor or health care provider about supplements, especially if they are considering ingesting a new product.
Daniel Fabricant, Ph.D., is president and CEO of the Natural Products Association (NPA). He previously led FDA's division (now an office) of Dietary Supplement Programs.
NPA, he said in a statement, is devoted to working with "FDA to prevent supplements masquerading as drugs from reaching consumers and ensuring people who break the law are punished."
"The safety record of the dietary supplement and natural products industry is far superior to prescription drugs or even conventional foods," Fabricant continued, "because of a strong federal regulatory regime, significant investment in product safety and quality, consumer demand and self-regulatory programs developed by the men and women of our industry, who want to help people lead healthier lifestyles."
 
But prominent critics of the regulatory framework governing supplements remain. Among them: CSPI and Pieter Cohen, M.D., who continue to advocate for changes in the Dietary Supplement Health and Education Act of 1994 (DSHEA).
"One practical change would be to require firms to register supplements with the FDA prior to sale, and Congress could provide the FDA with more effective enforcement tools such as immediately revoking a product's registration if a supplement is found to be adulterated with pharmaceutical drugs," wrote Cohen, an associate professor of medicine at Harvard Medical School, in an editorial ("The FDA and Adulterated Supplements—Dereliction of Duty") that accompanied the new research.
Lurie also supported granting FDA authority to require registration of specific products.
In addition, he said the agency could ramp up its pace of warning letters and other enforcement actions. Among FDA's enforcement tools: bringing criminal prosecutions through the U.S. Department of Justice, a strategy NPA's Fabricant supports.
Lurie proposed another legislative reform: that Congress "require pre-market third-party testing of supplements—particularly of supplements advertised as weight loss, sex enhancement, or body-building aids—to assure that they don't contain unsafe or unlabeled ingredients."
Over the years, Cohen has conducted extensive research on potentially dangerous products marketed as supplements. He described the process FDA must follow to remove supplements from the market as "cumbersome and time-consuming."
FDA's "failure to aggressively use all available tools to remove pharmaceutically adulterated supplements from commerce," the physician concluded, "leaves consumers' health at risk."
But the agency maintained it's limited in what it can do. Products purporting to be dietary supplements but containing undeclared active pharmaceutical ingredients, FDA said, are generally excluded from the definition of a dietary supplement.
"Depending on their intended use, such products may be subject to regulation as drugs," the agency said, adding it does not have authority to issue a mandatory recall for drugs. "Despite these challenges, the FDA recognizes the seriousness of this problem and continues to act within its resources and authorities to address this problem as best it can."
This article originally appeared on our sister website, Natural Products Insider.
Subscribe and receive the latest updates on trends, data, events and more.
Join 57,000+ members of the natural products community.
You May Also Like
---